Jami tells fondly that Chris is a rare find. A true gentleman. He puts other's needs before his (in this love and family life, as well as work life). He cares and love unconditionally. That is why Jami is smittened. She blushes and giggles when he's around. She said, " When he looks at me, I can tell he loves me unconditionally." I have to say she IS one lucky gal.
Their wedding is truly a reflection of them. Their love, their interests- that is, all things vintage. And Jami is crazy about purple/ plums!  After months of planning, buying and hand making pieces for the wedding, their day is finally here…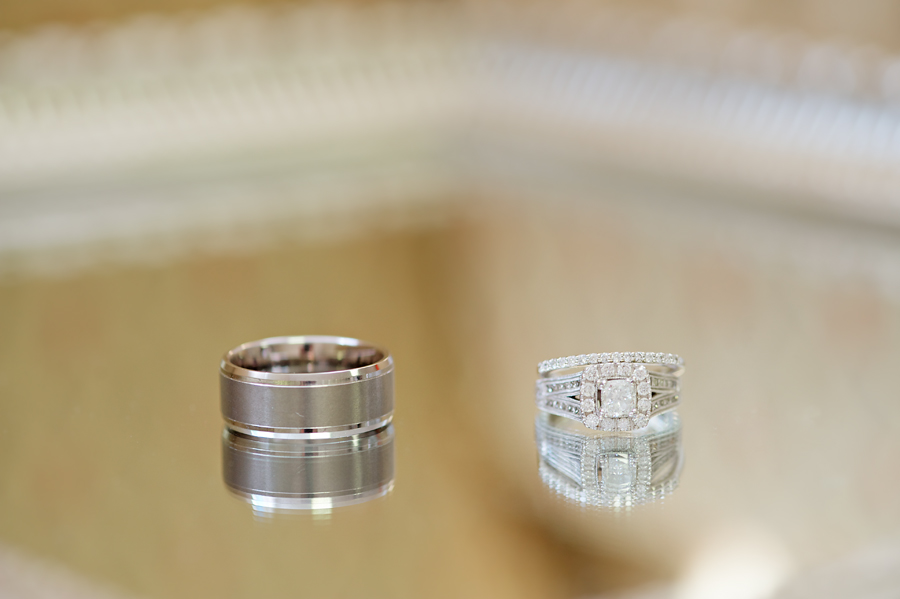 A wedding day REALLY starts during MAKEUP. Jemma Gayheart does her magic once again, giving Jami her purple/ plum smokey eye look. It was GORGEOUS!!! (Thank goodness for some vava voom false lashes too!)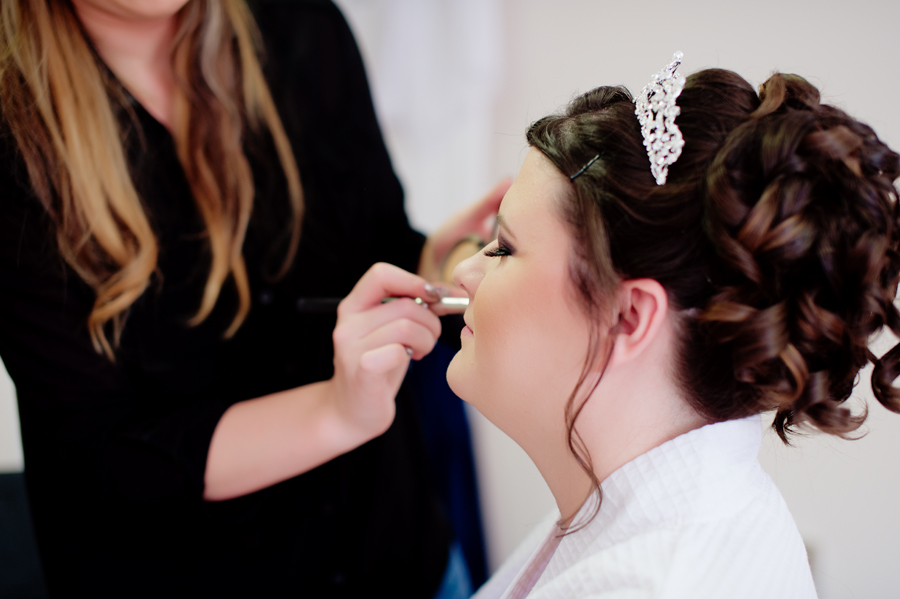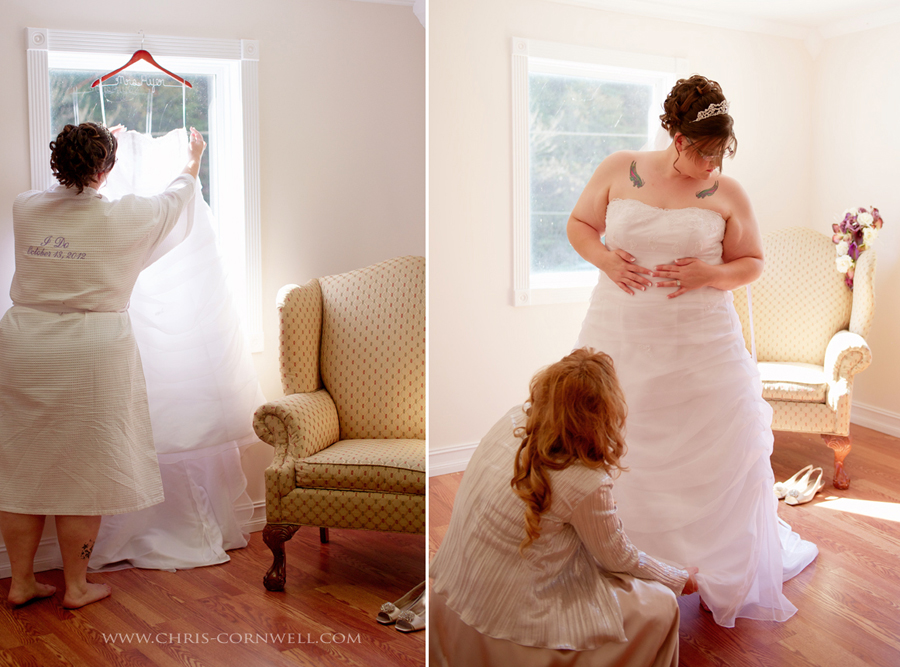 Jami, can you look more beautiful?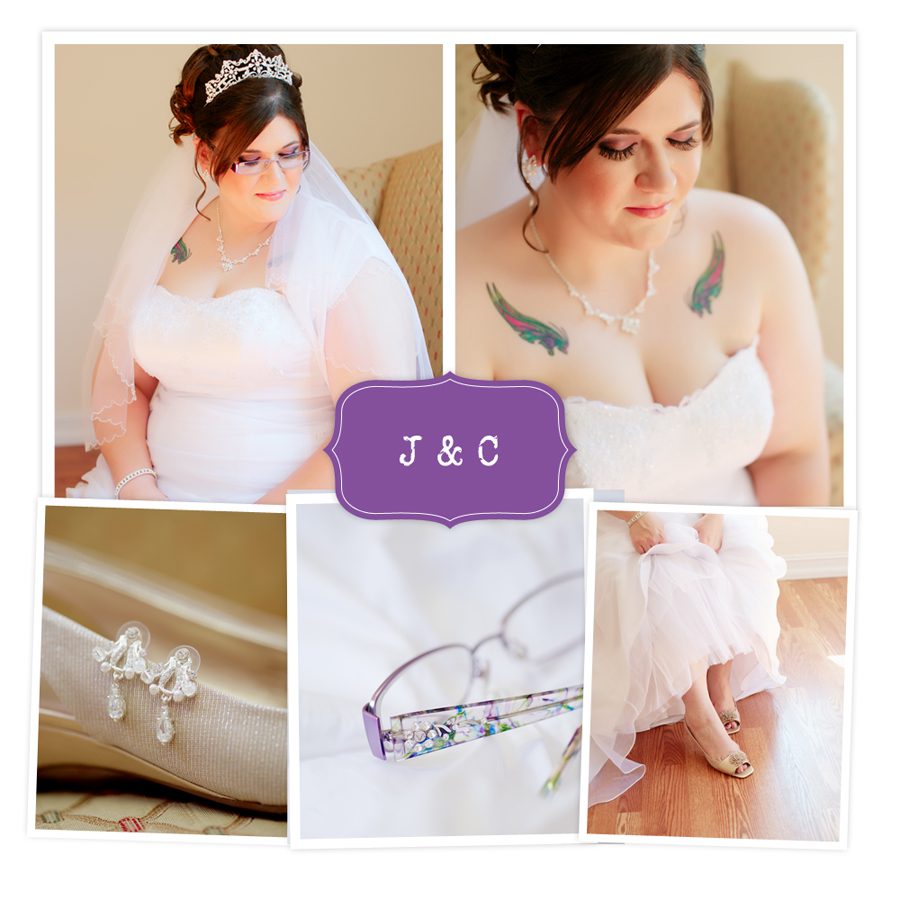 Jami chose a champagne colored Anne Klein heels for her October wedding.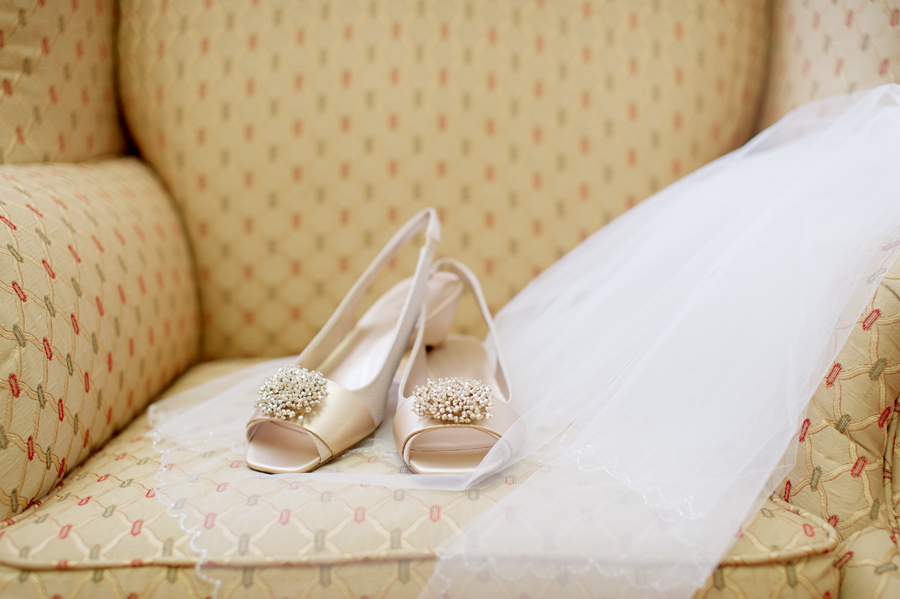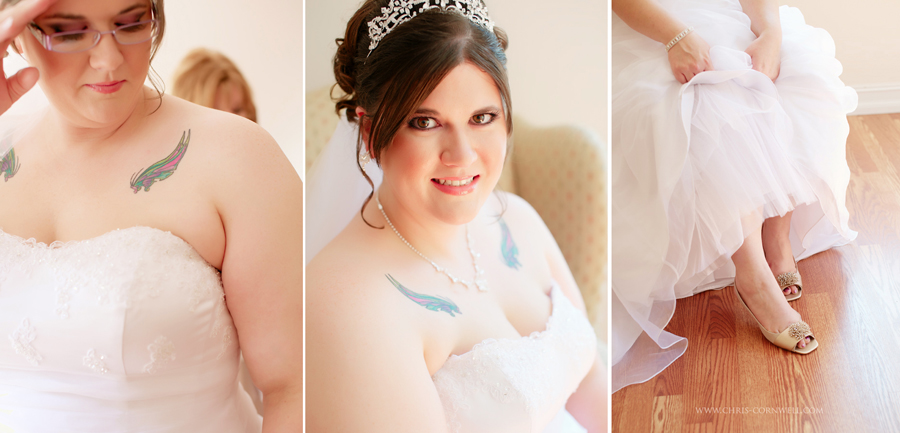 A sweet bouquet of cream roses and deep plum calla lillies. Hand tied for the occasion.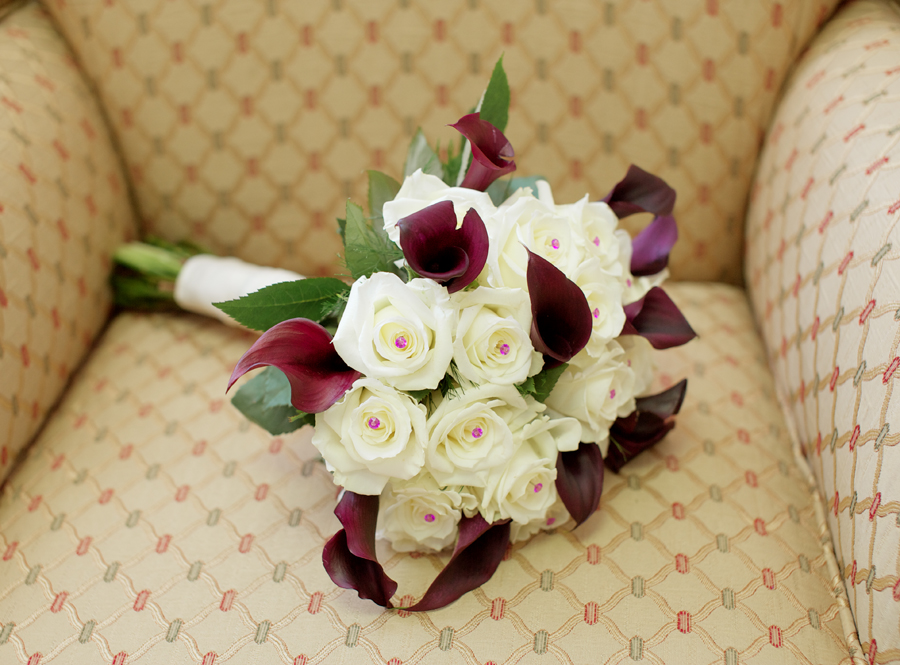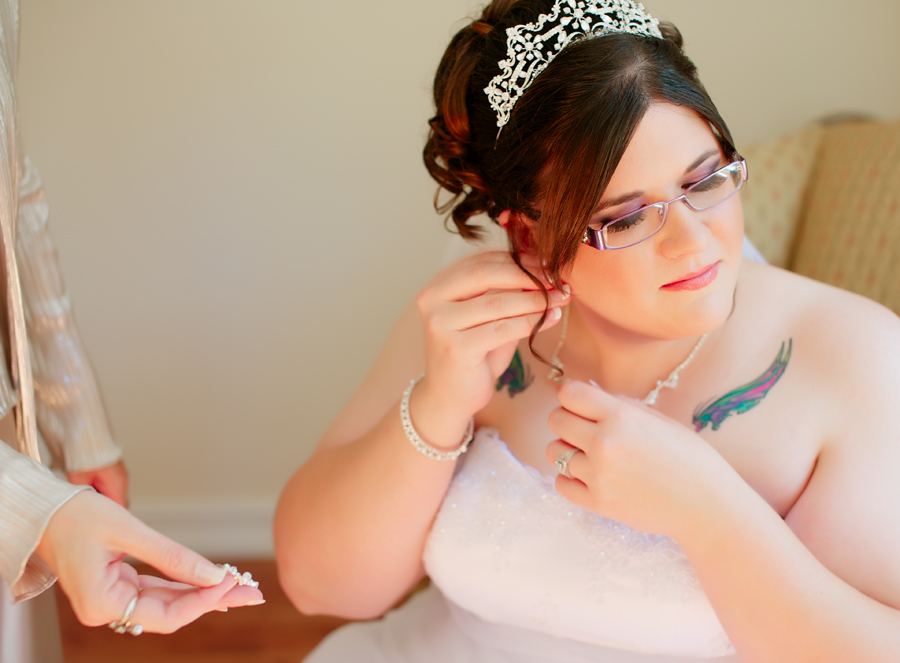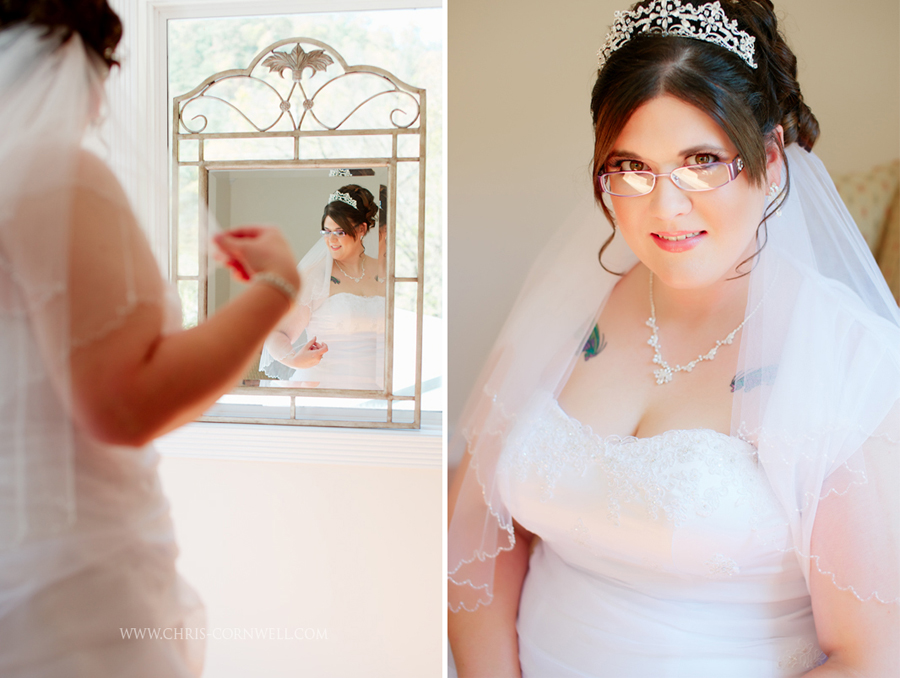 Jami knew she and Chris wanted to do a FIRST LOOK. But, it was a perfect first look for her dad as well. You can see how much he adores her : ) He is so proud of his 'little' girl.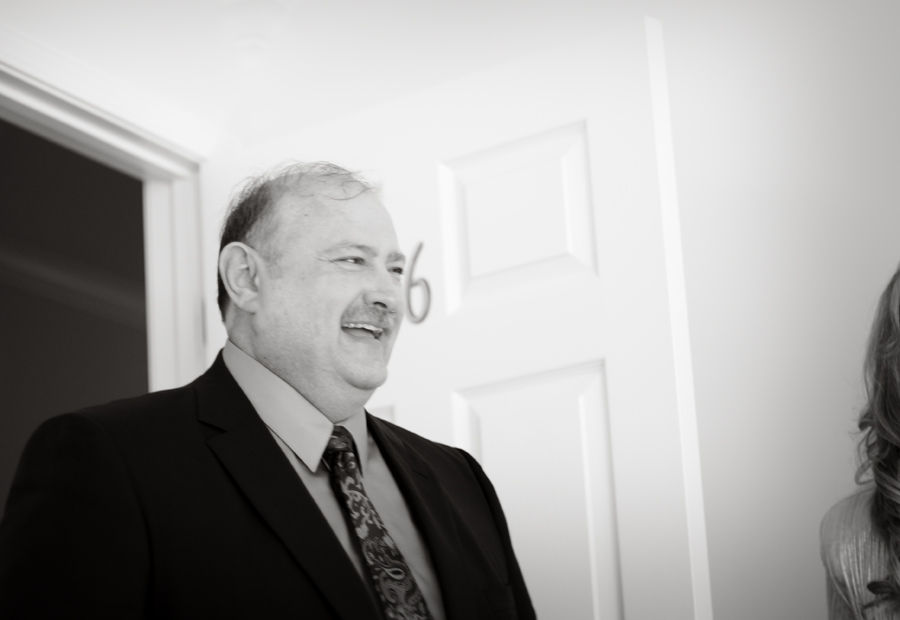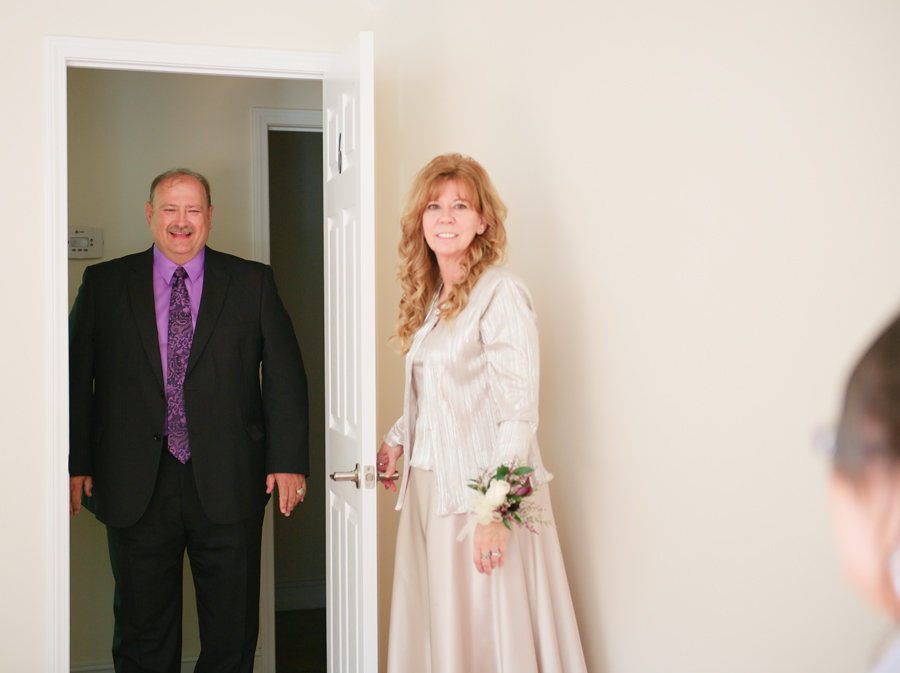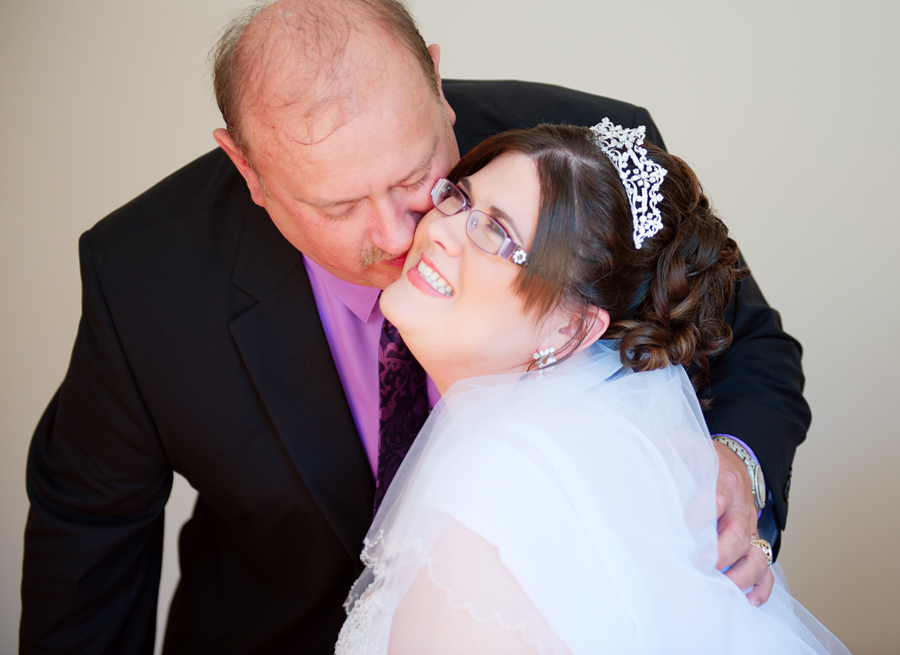 Chris is as ready as ever. No jitters, no stress. He was just enjoying the day, getting ready with his brother and his best of friends (groomsmen).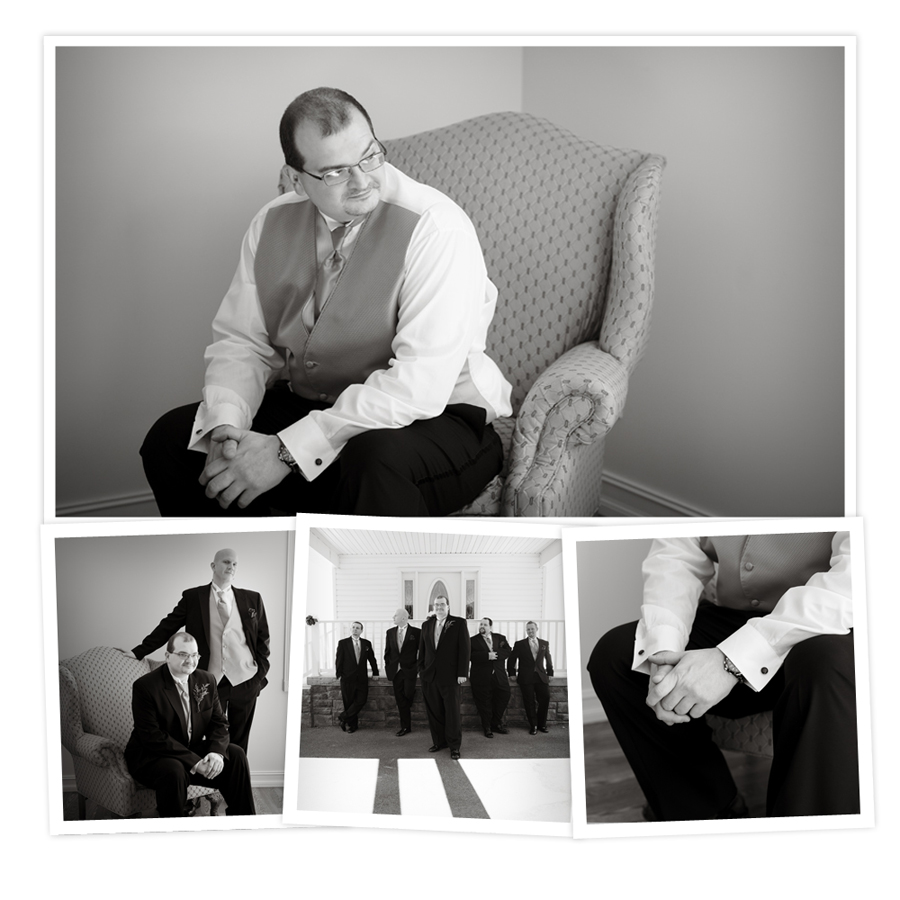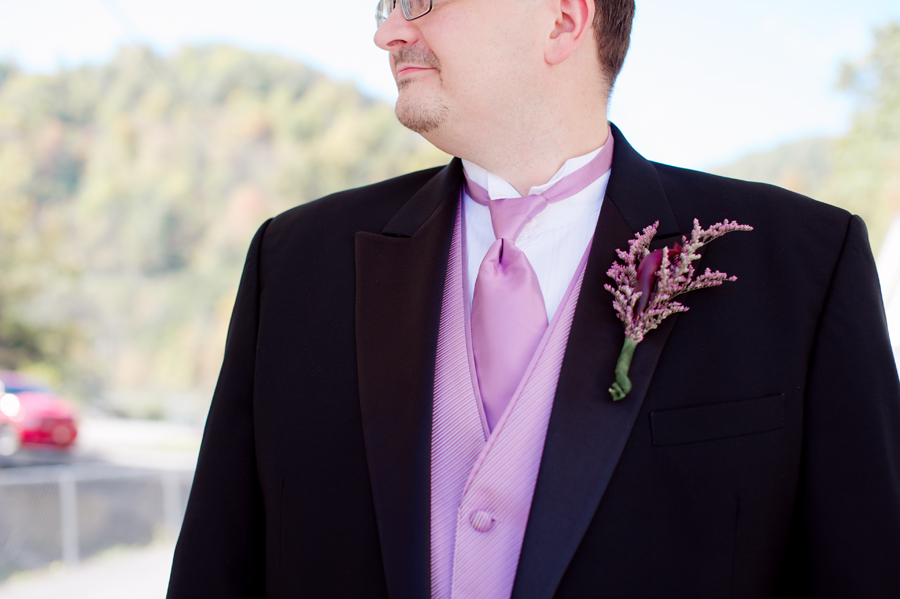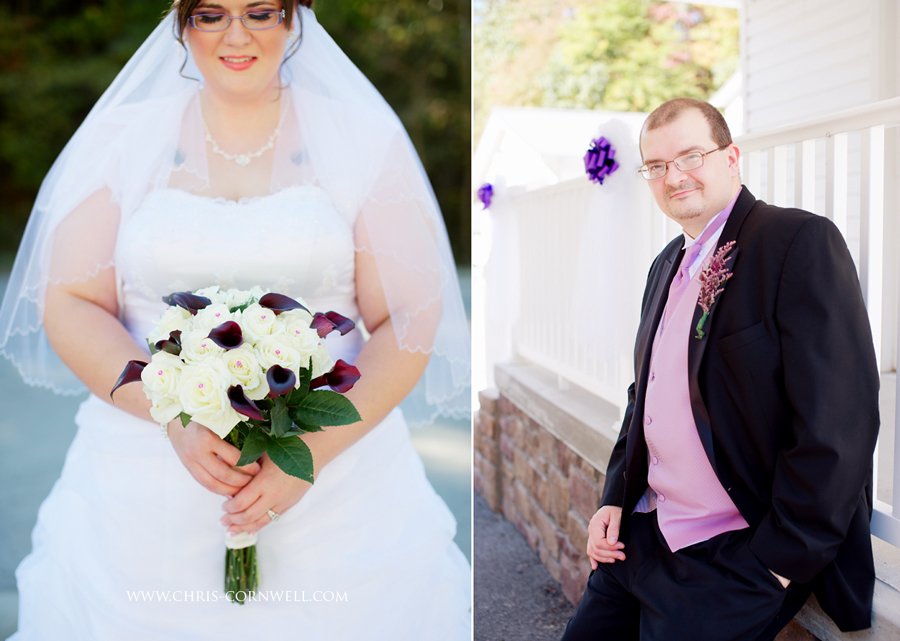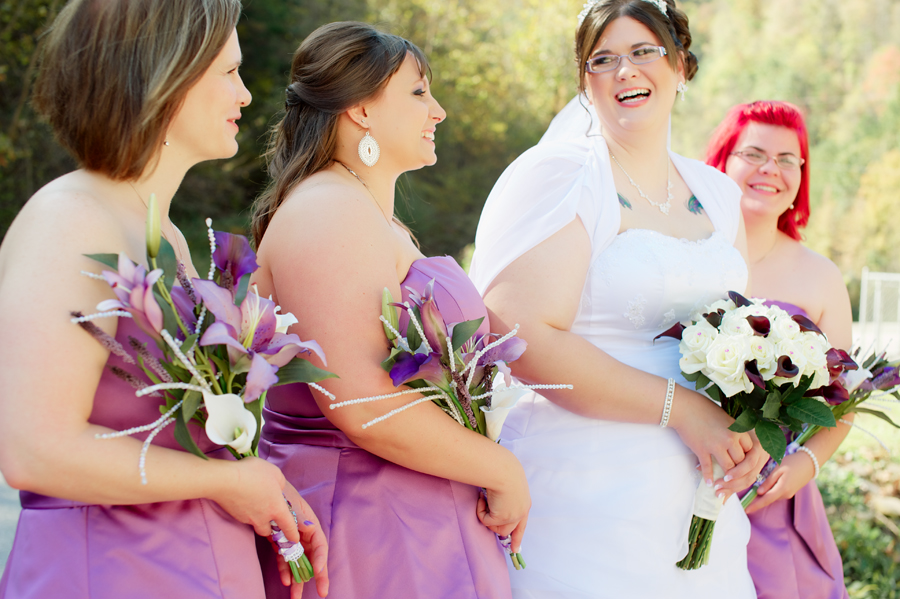 Their moment… at a friend's property nearby. Chris waited patiently for his new bride. His love.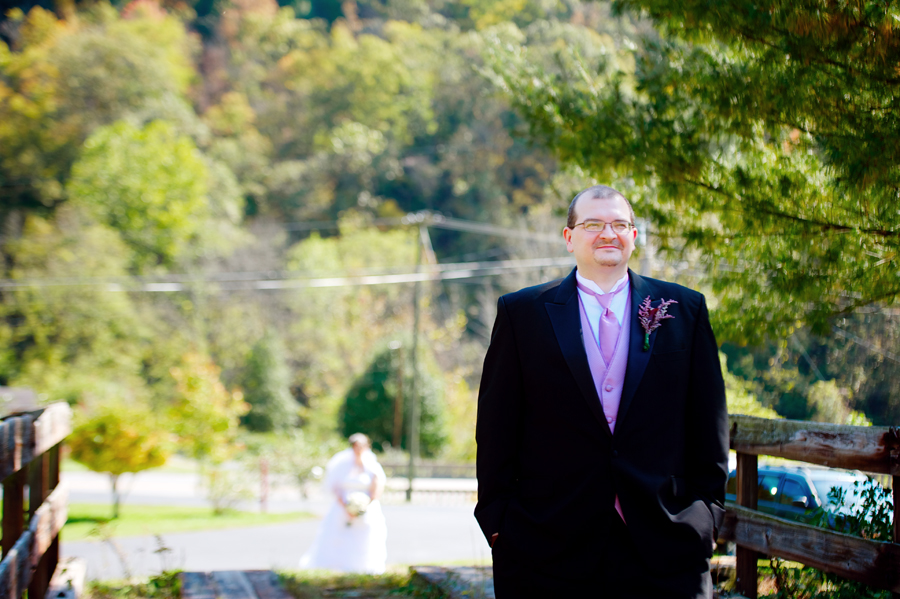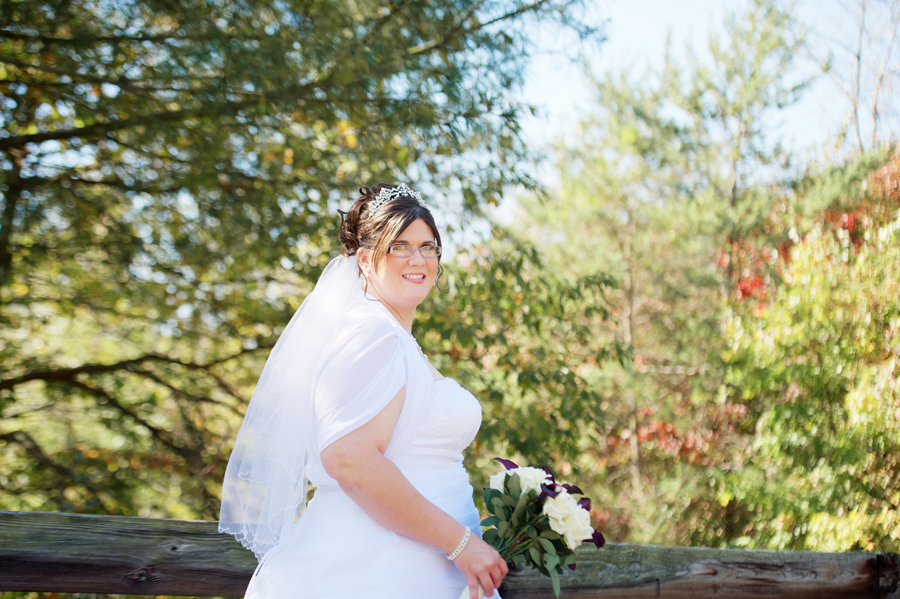 Chris knew Jami was beautiful, inside and out. With or without makeup. But, this day she was simply gorgeous. His expression says it all.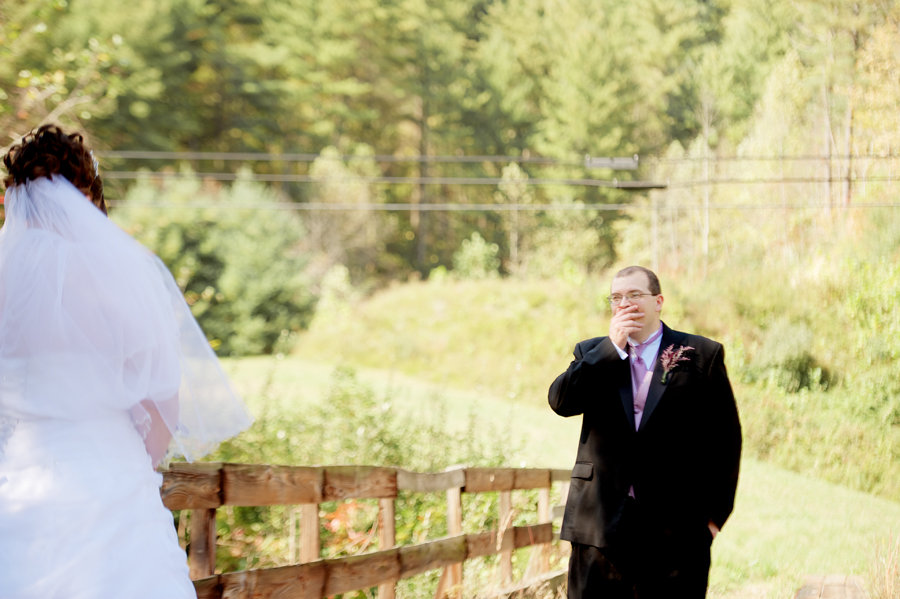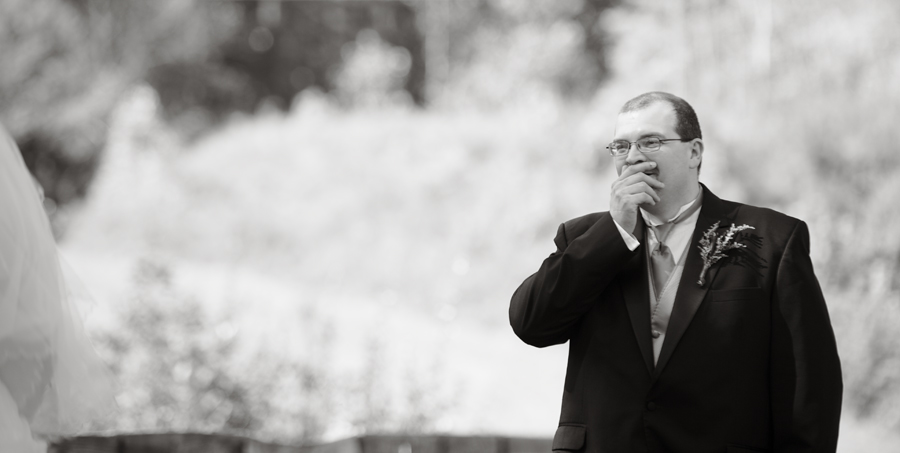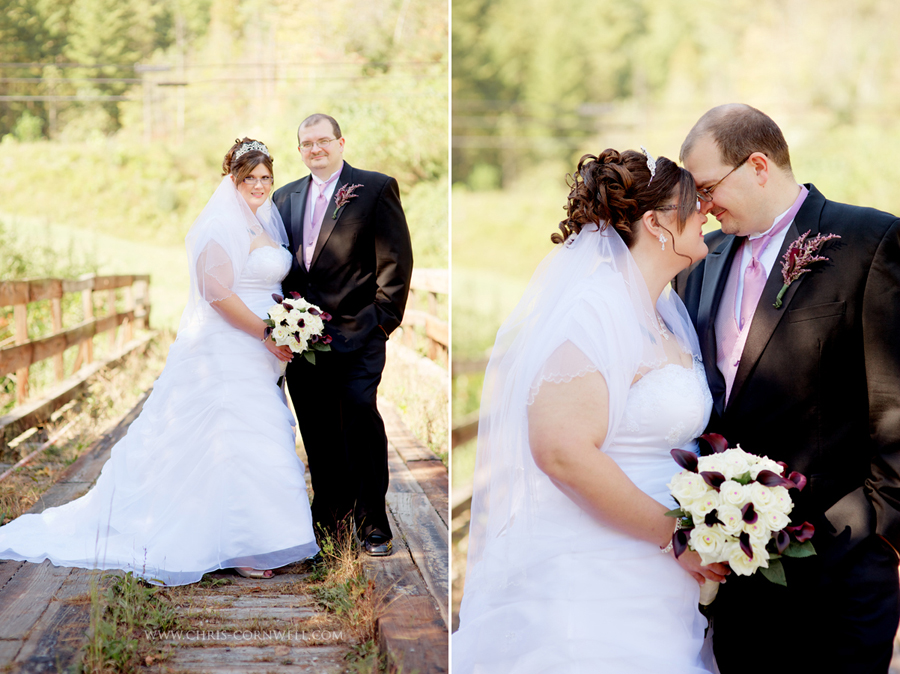 What a find this is! An old wooden bridge over the railway tracks below.
And thank goodness for shade!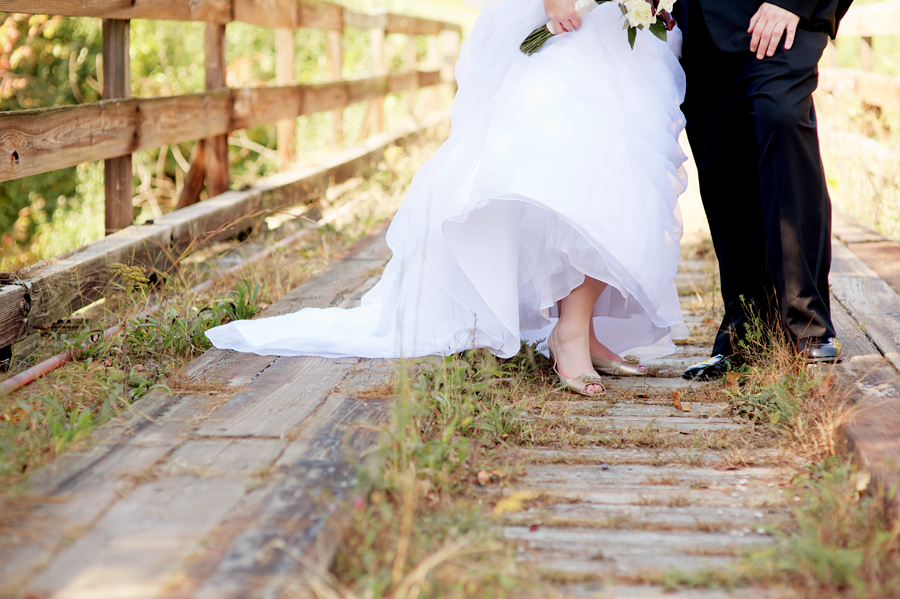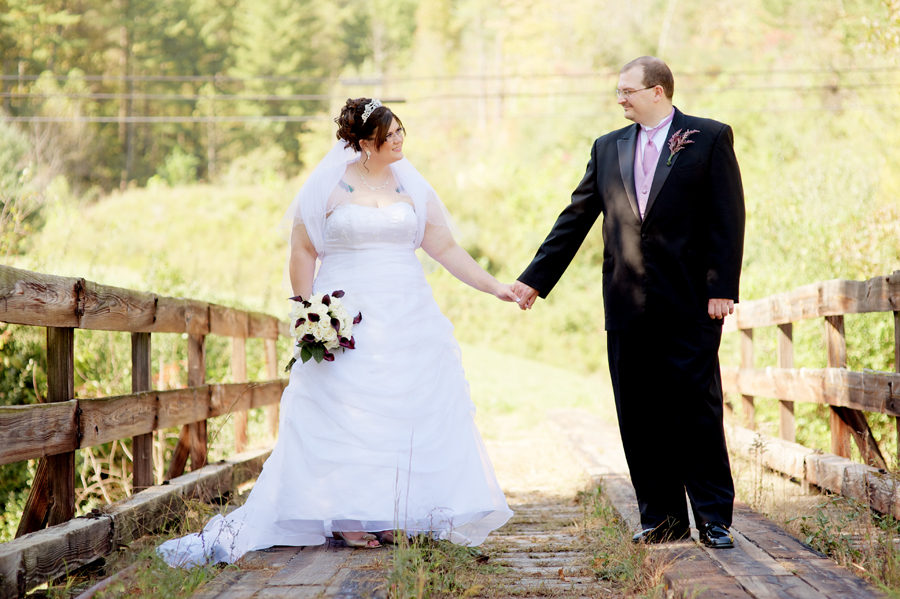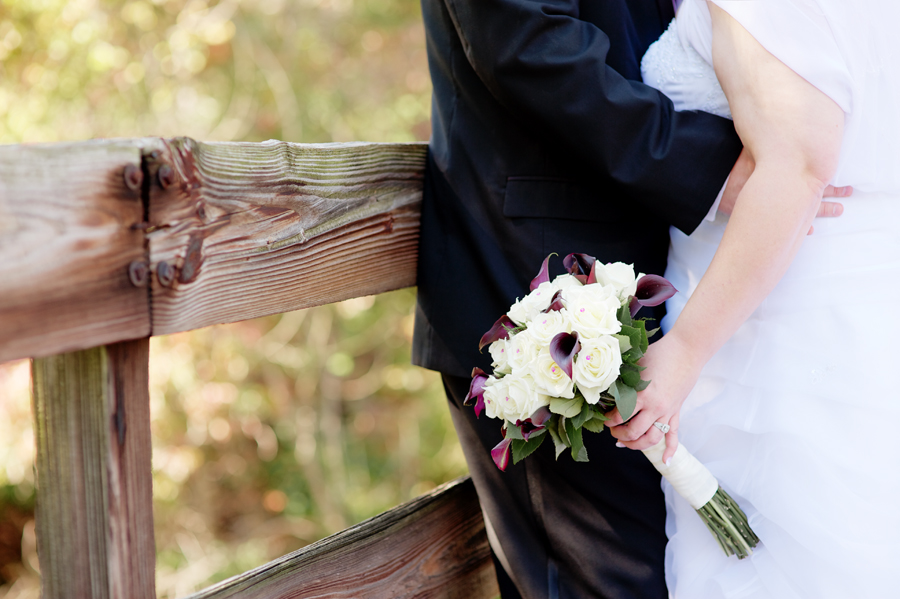 We can't help but have a few fun shots on the tracks. It's nothing unusual but for Jami and Chris and their matching black chucks, it was THEM.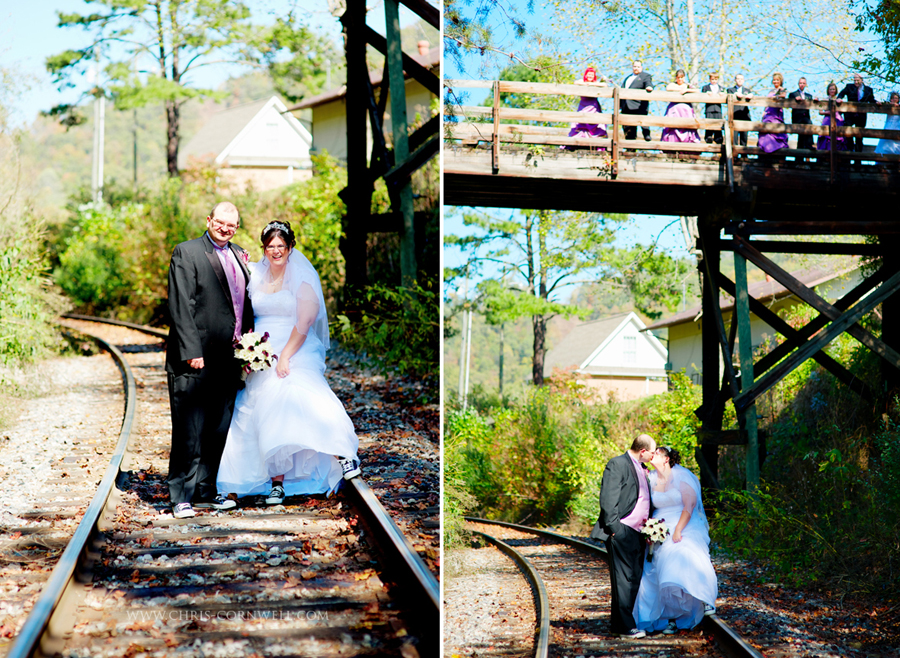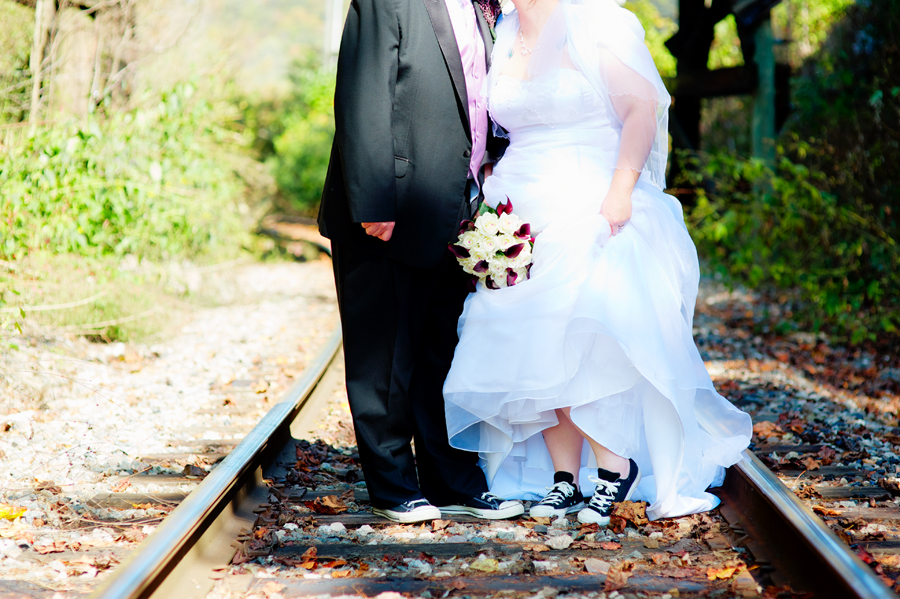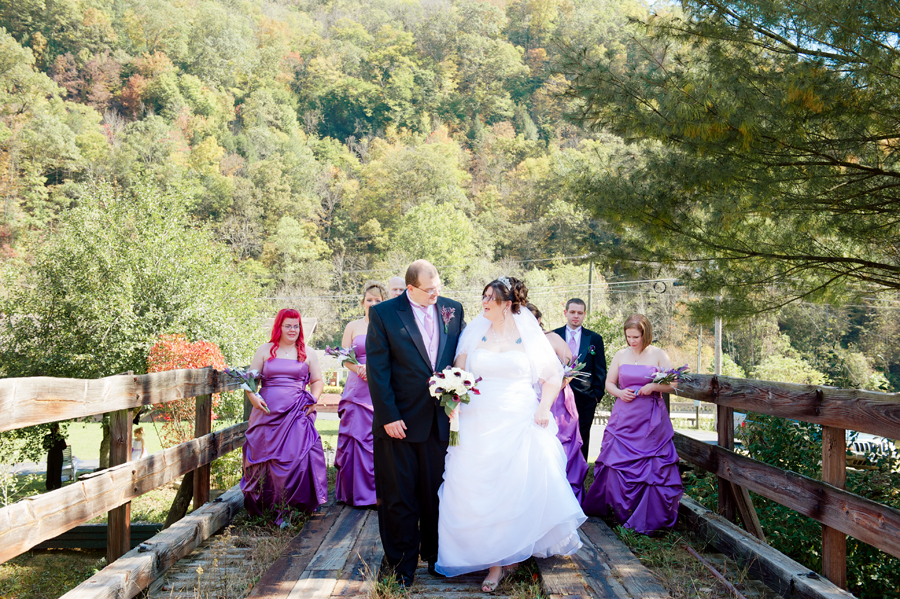 One cannot miss being greeted by one of these beautiful GUEST attendants, with matching plum dresses : )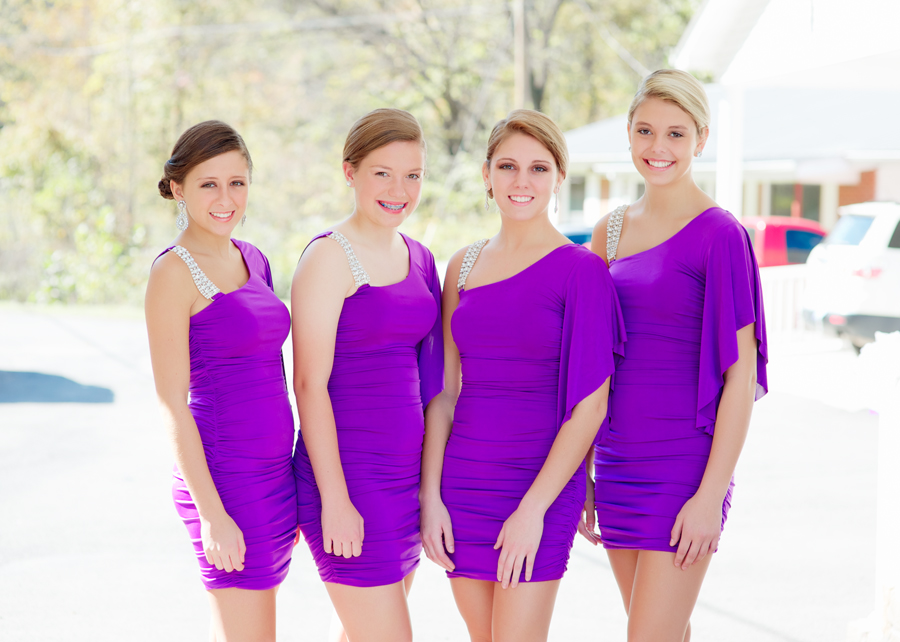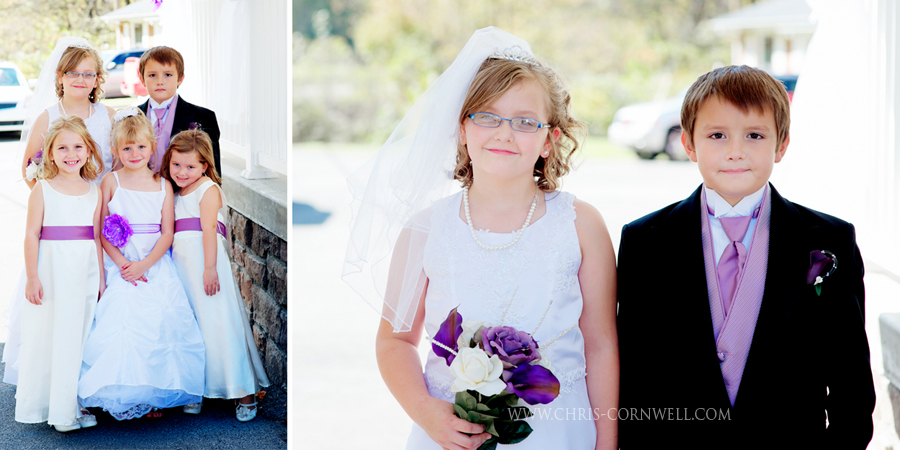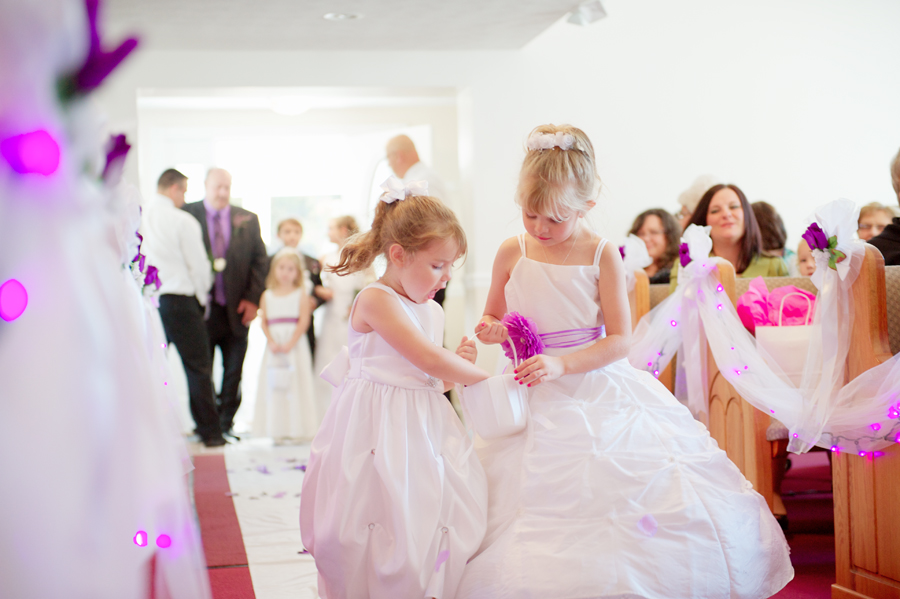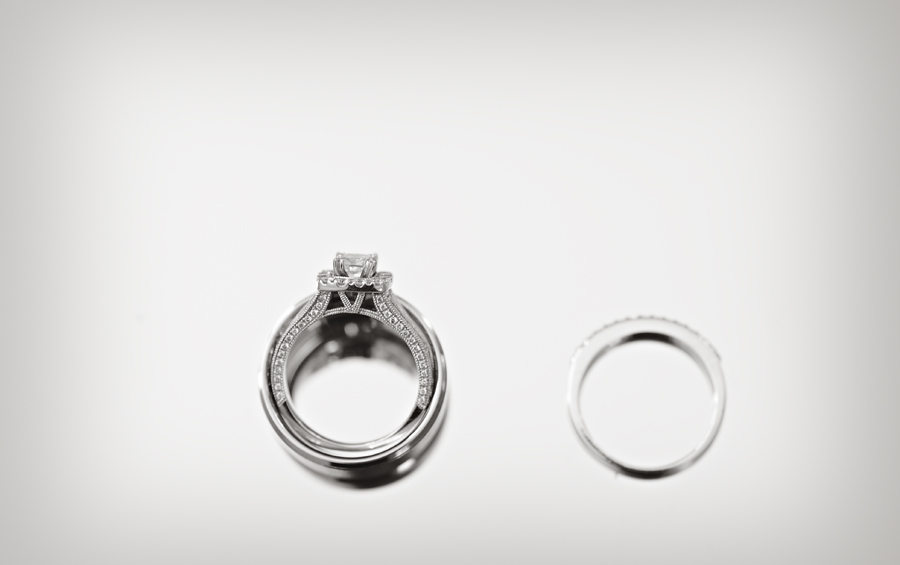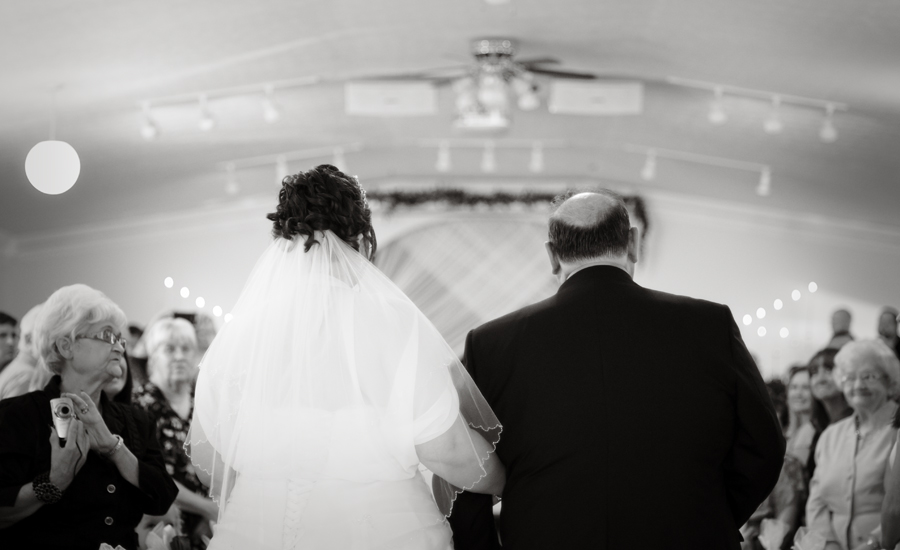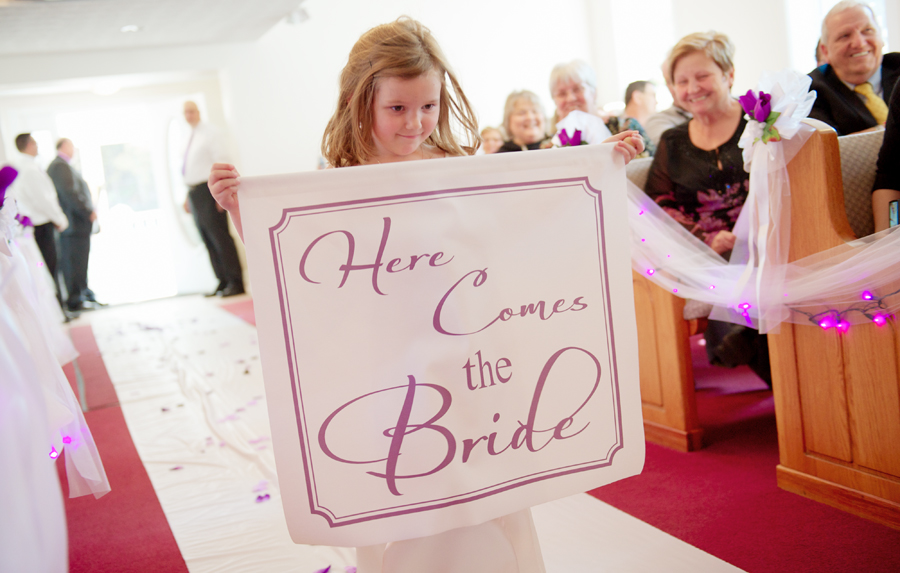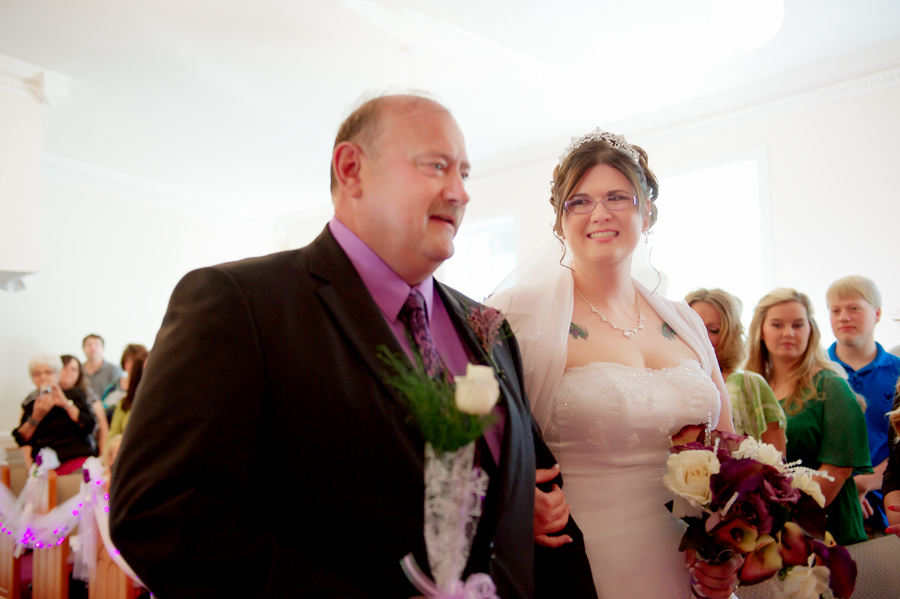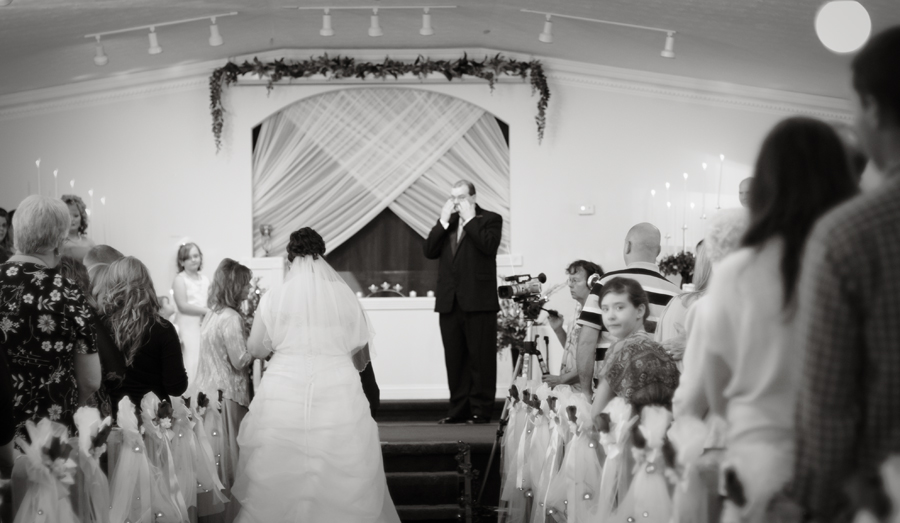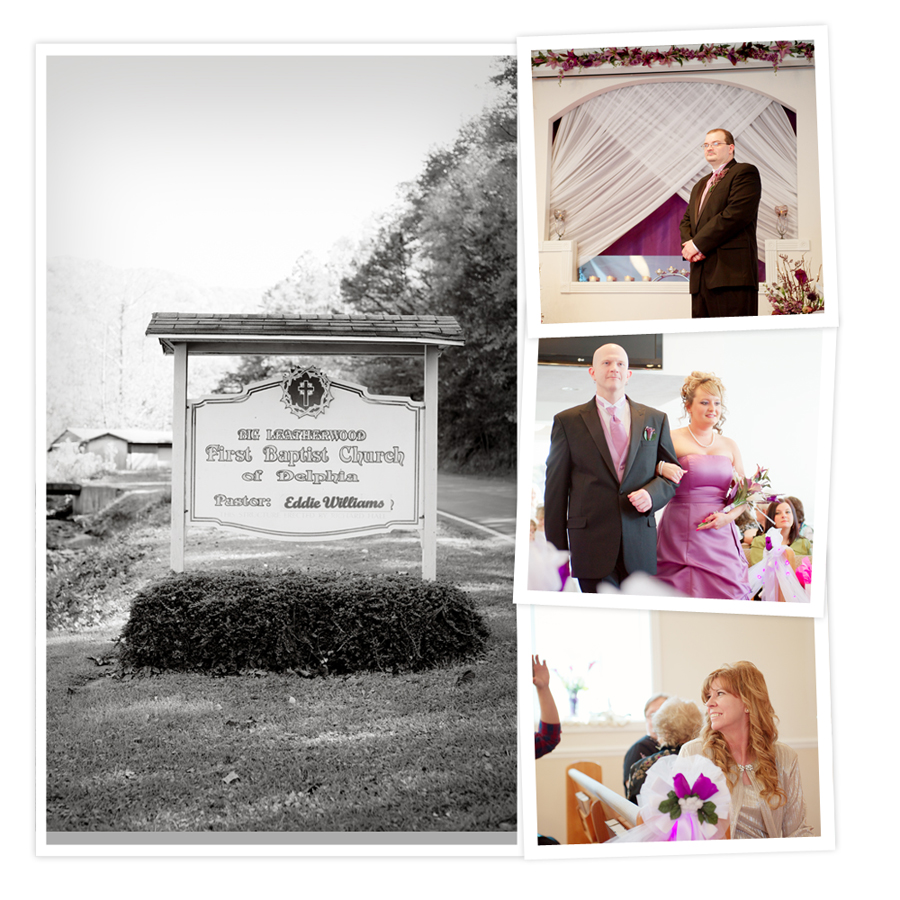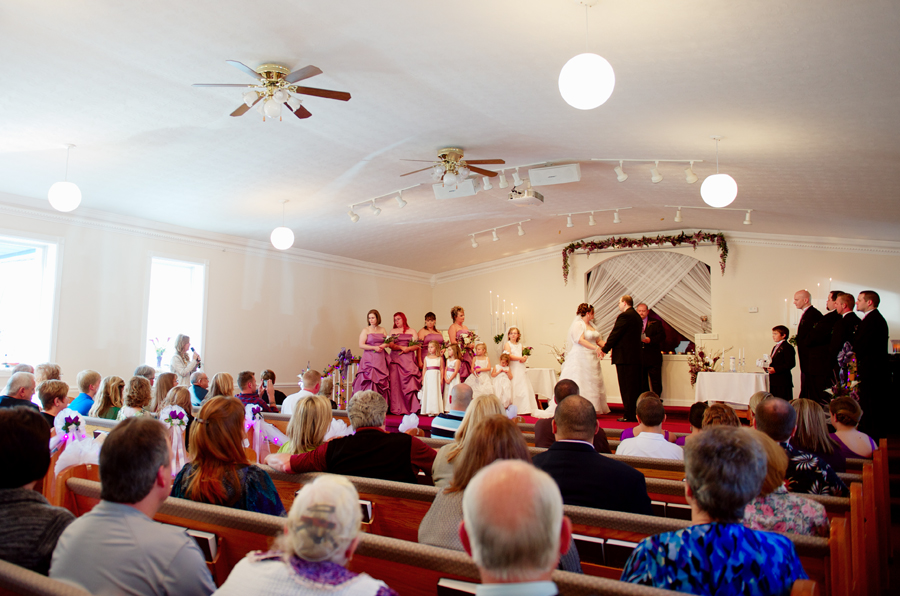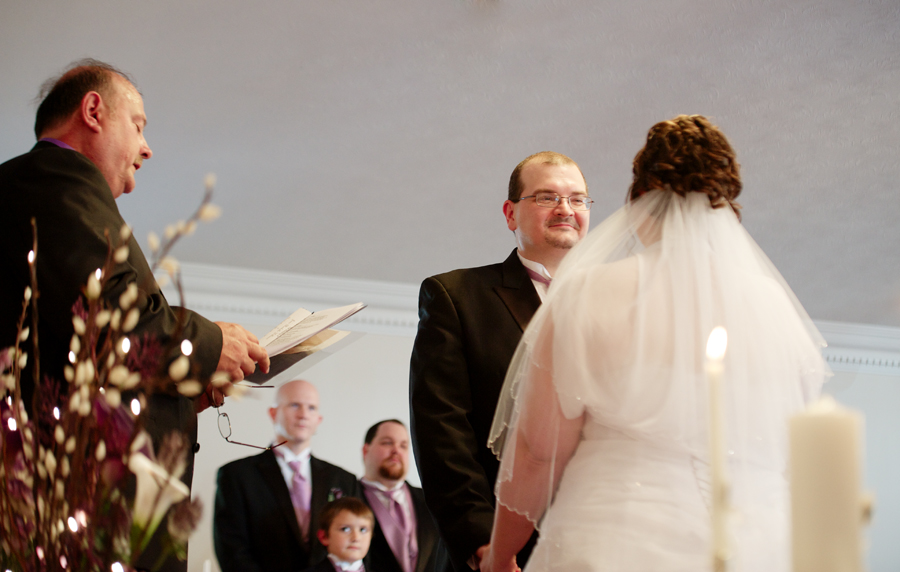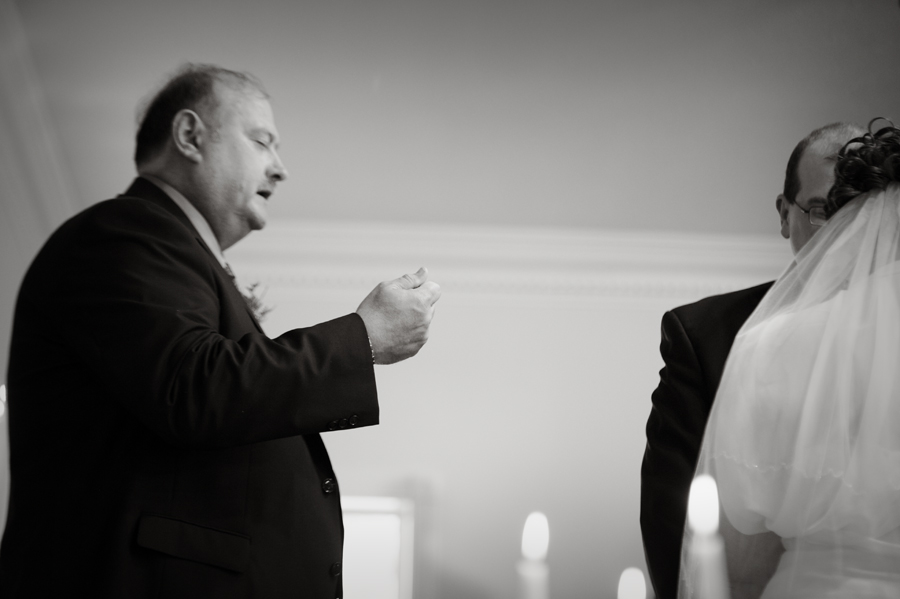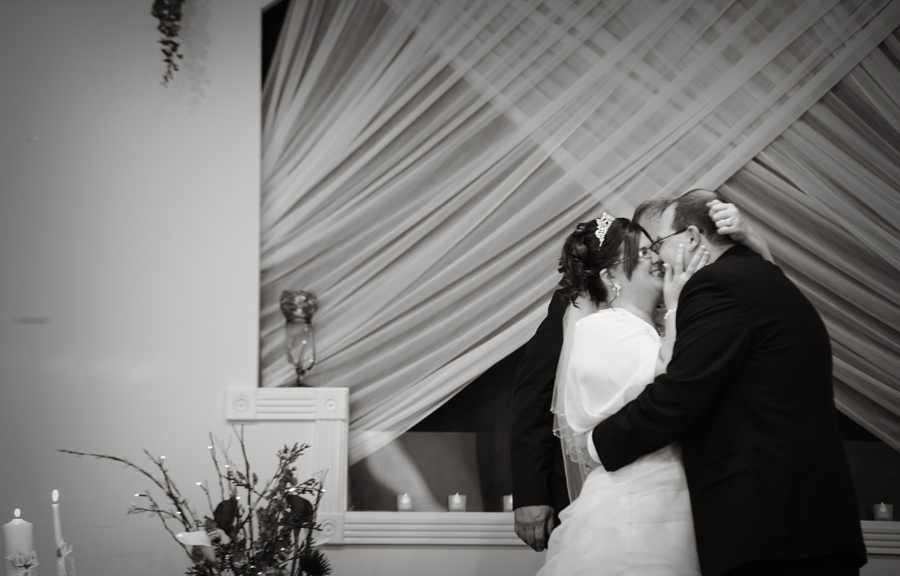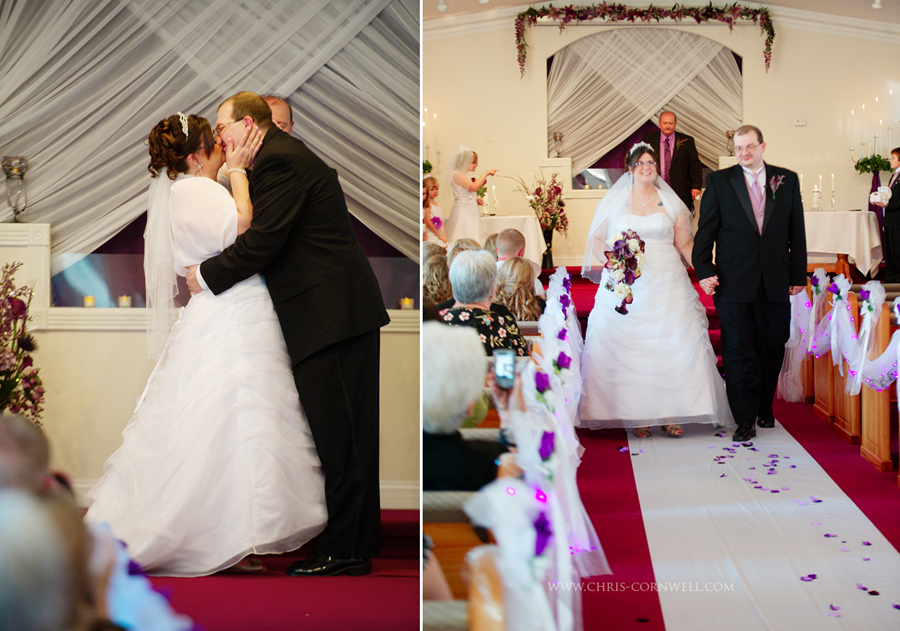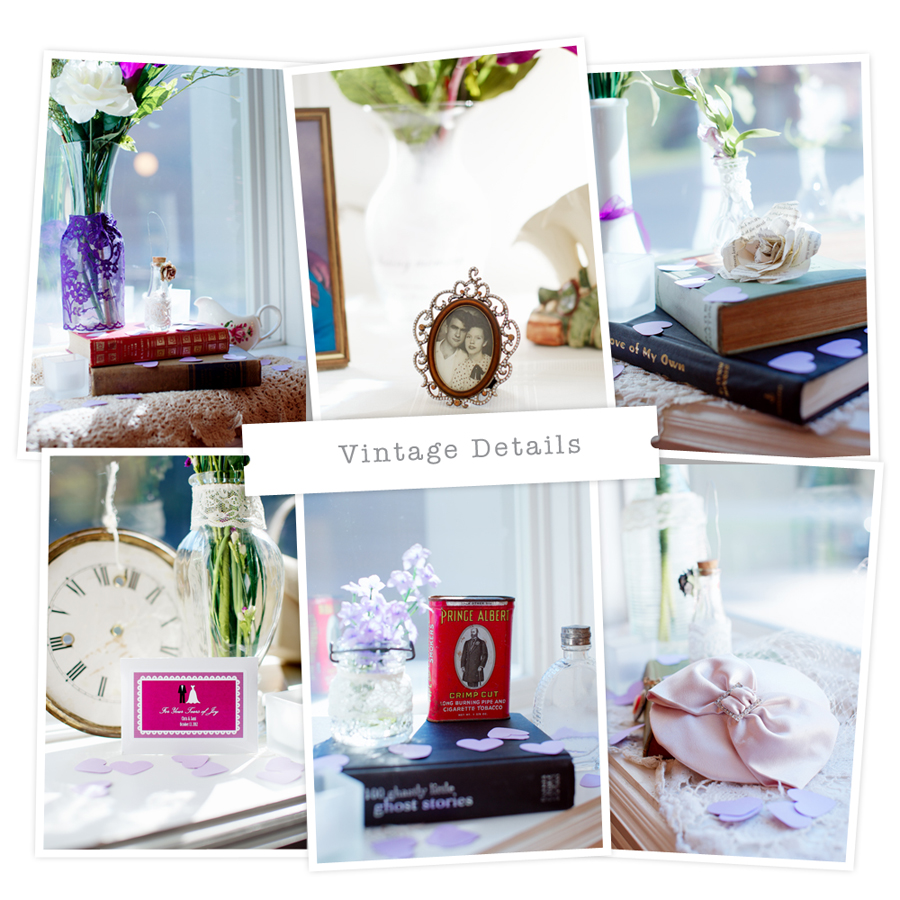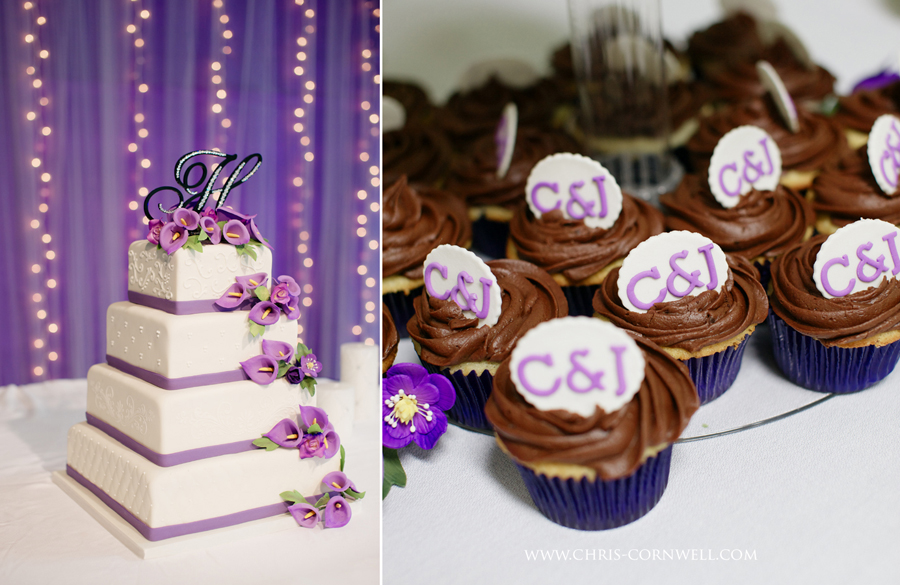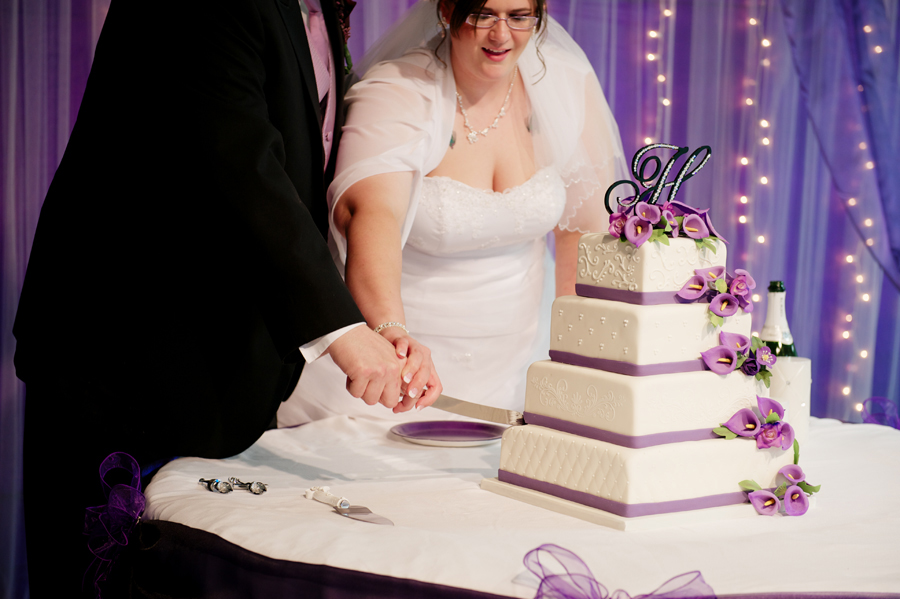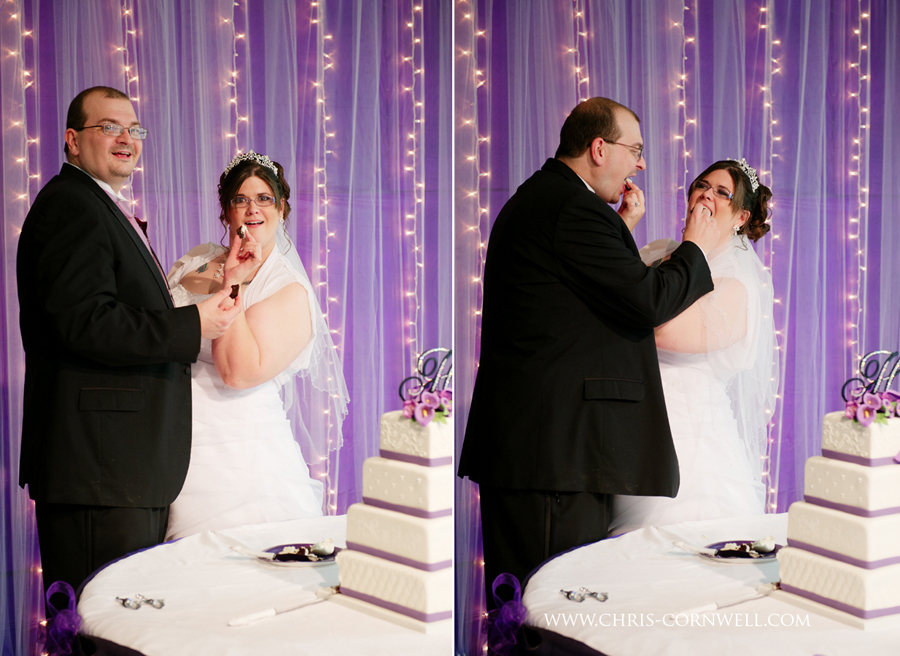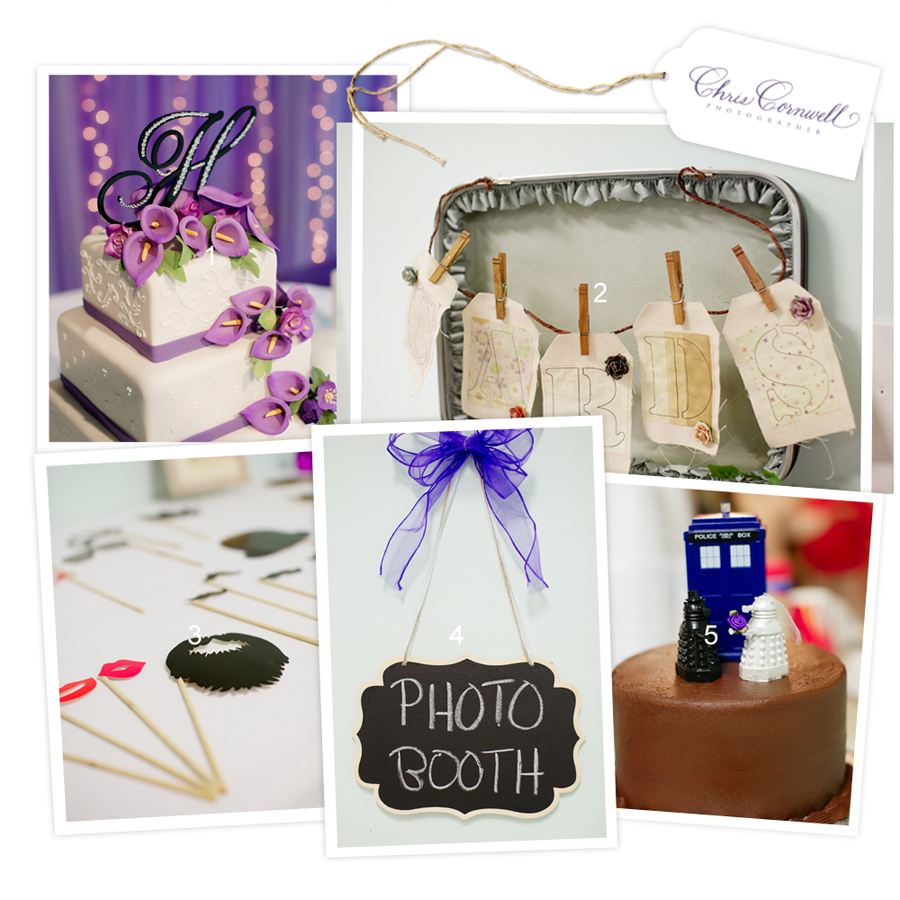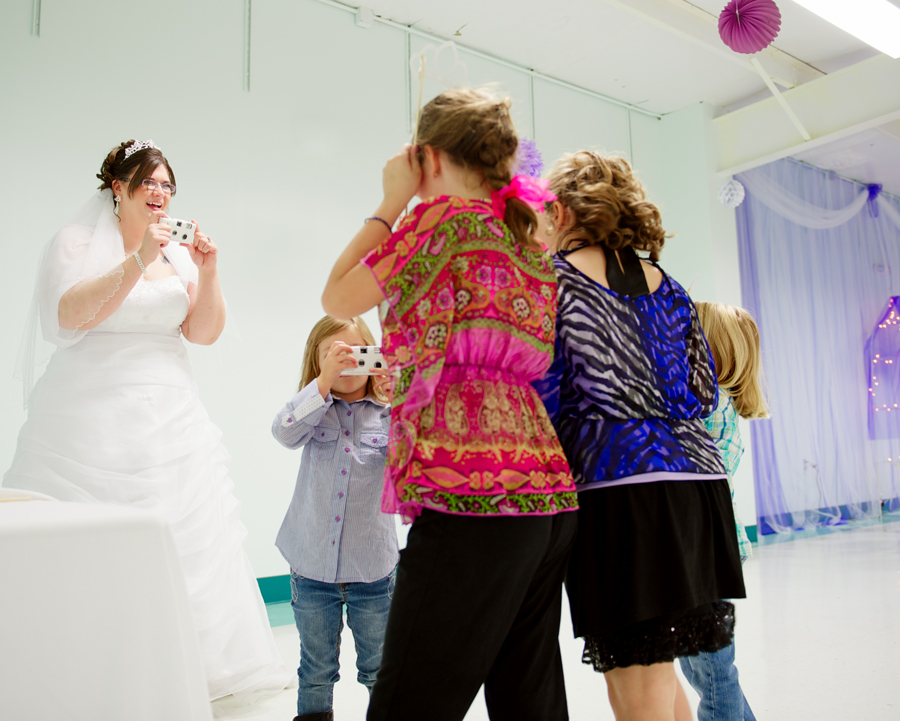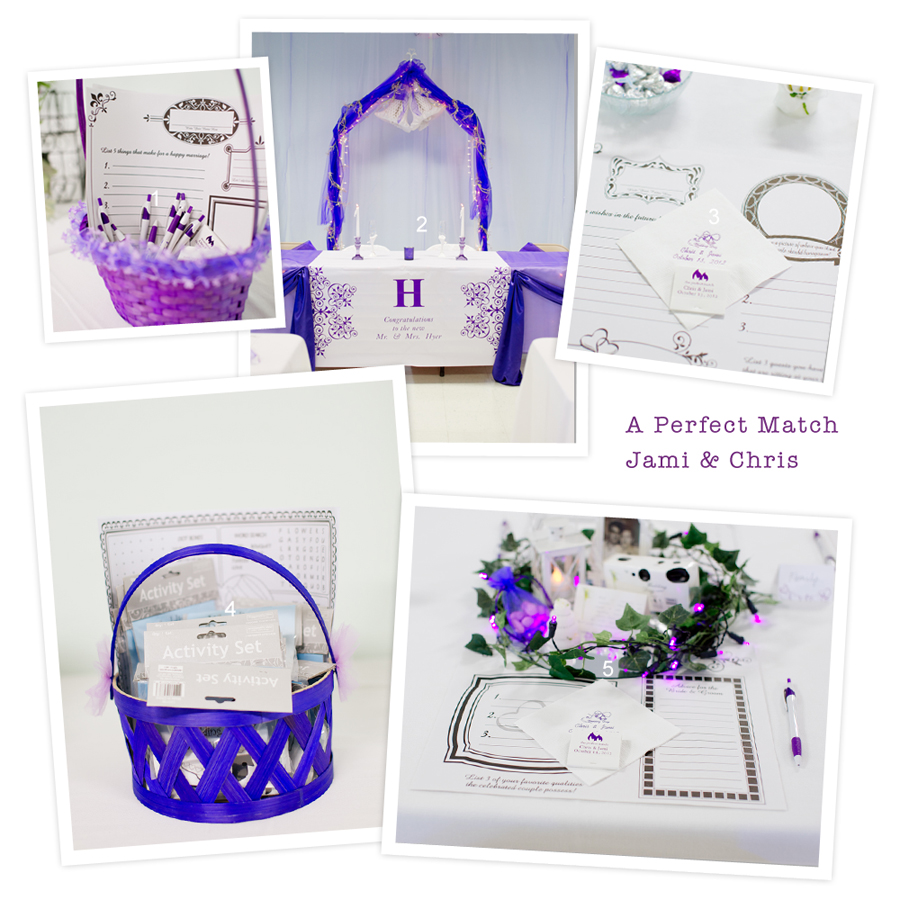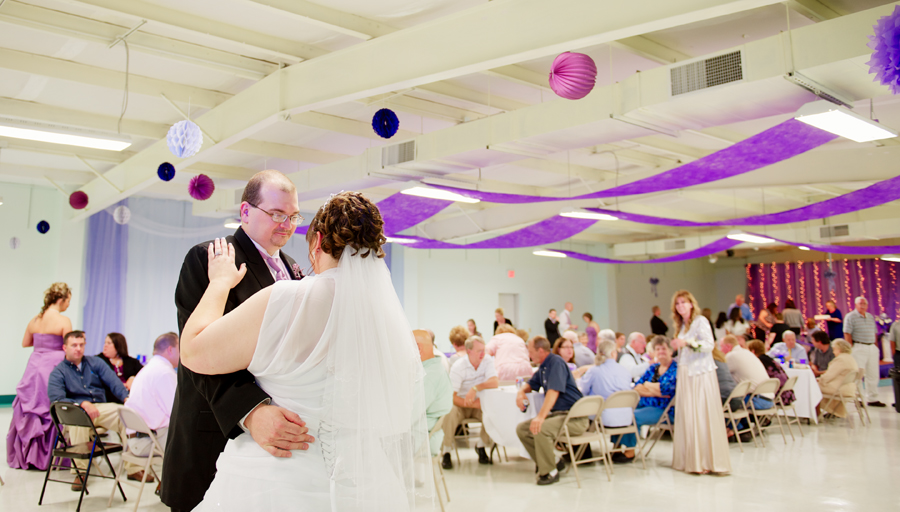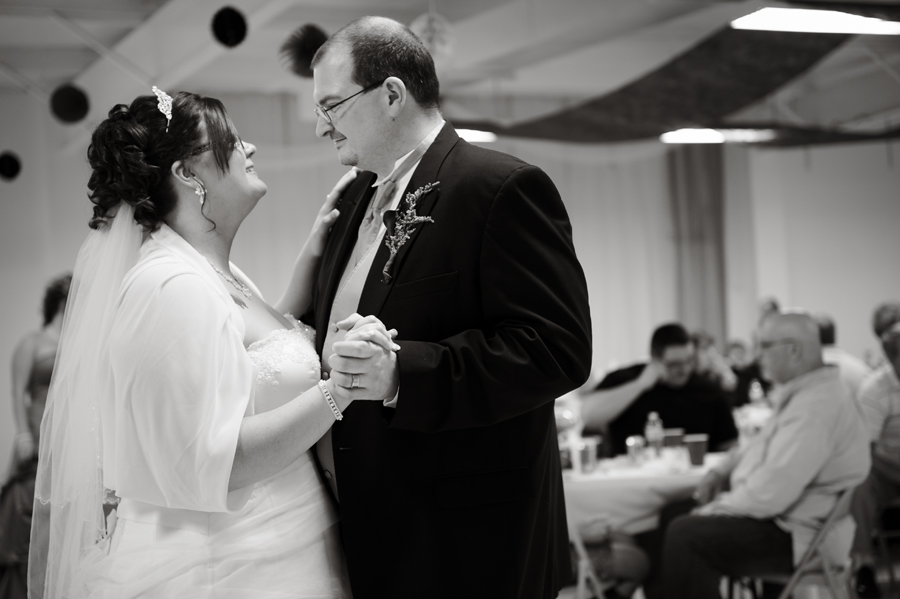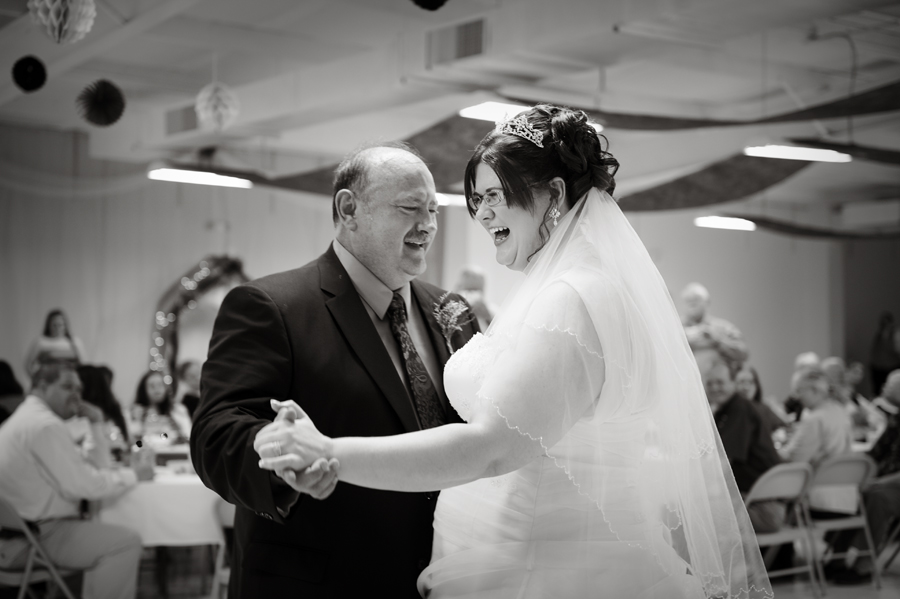 We went out for a few last minute portraits as the sun was setting. As the new MR & MRS!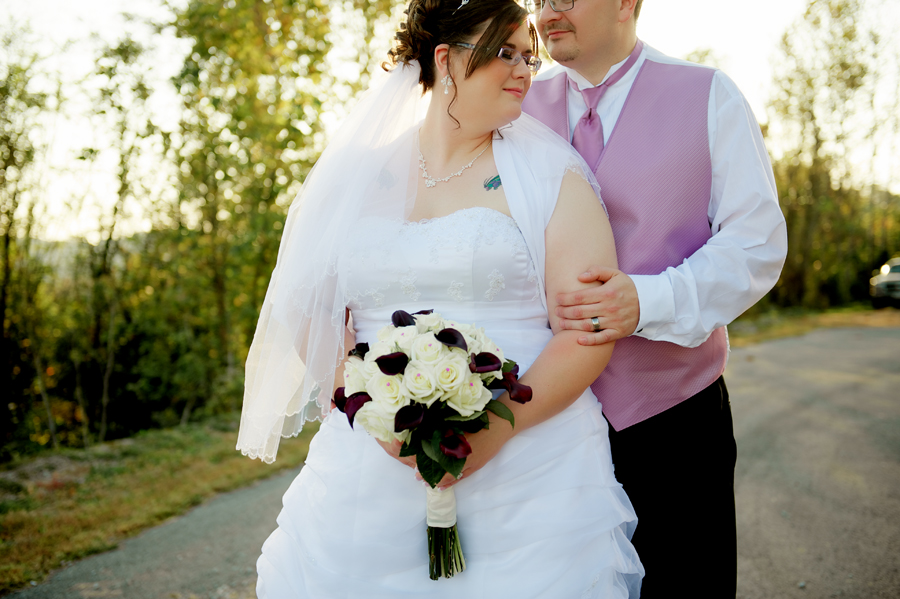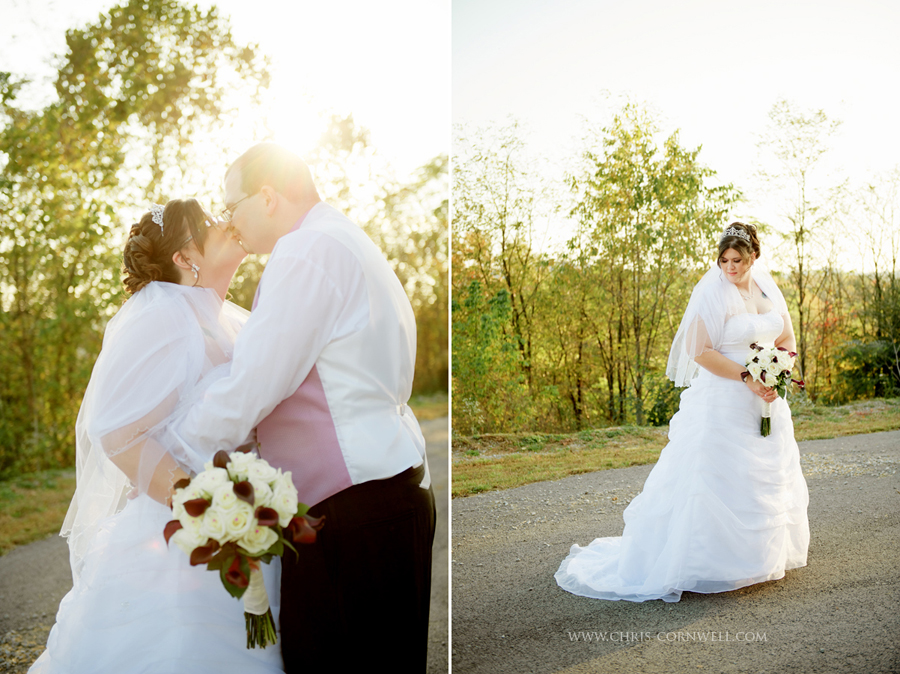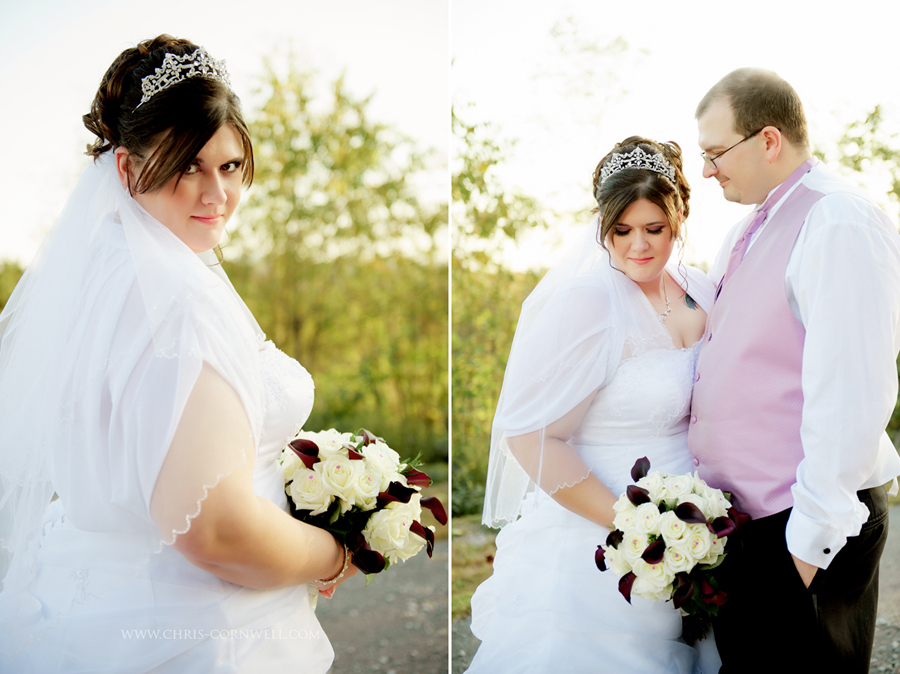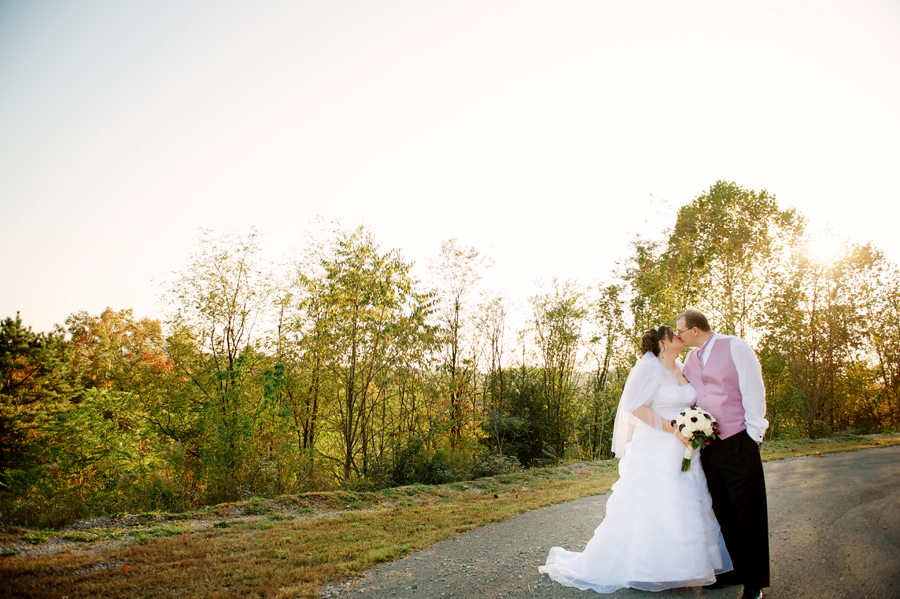 For Jami & Chris' SLIDESHOW, please click HERE.
Jami & Chris: What I want to write is a thousand words to express my gratitude and appreciation, but for now, I hope a simple (but still big)  THANK YOU will suffice. You are truly two of the kindest people I've had the honor of working with and your wedding was absolutely a pleasure. Thank you for inviting us into your lives for such a special day and I wish you nothing but the best for your love and marriage! Thank you!
SPECIAL GRATUTUDE to the following vendors:
Ceremony: Big Leatherwood First Baptist Church, Delphia, Ky
Officiant: Eddie Williams (Father of the Bride)
Reception: DAV Chapter 64 (Ed Williams)
Caterer: DAV Chapter 64
Cake: Bonnie Adams
DJ: Brent Boothe
Videographer: Walter Begley
Florist: Ailene's
Candlelabras: Expressions
Tuxedos: Goody's
Wedding Dress: David's Bridal
Bridesmaid Dresses: David's Bridal
Makeup: Jemma M. Gayheart
Hair: Juanita Wells (Cut Ups, Hazard)
Decor: The family
Thank you so much for stopping by : )
{ xo }