"I promise to love…."
Words so simple, yet so moving. Tears and joy (lots) describes Melissa and Joe's intimate wedding at the Historic Boone Tavern in Berea, Kentucky. A gem of a place with small town charm and the warmth and hospitality of a southern home. They chose a place to celebrate a weekend with their closest family and friends and the Boone Tavern is a place unlike any other. Fitting in every way.
The day started warm, 80 deg F, windy at times… but indoors, the girls were sipping mimosas and getting pampered with hair and makeup. Melissa, her family, bridal party and a few of her BEST friends enjoyed the day and couldn't believe THIS day has come!
Sweet colors galore! When Melissa mentioned 'blush and pinks' at our meeting several months ago, I knew this was going to be a BEAUTIFUL celebration. EVERYTHING was careful planned and thought out. They incorporated hues and details that warms the heart (and eyes). I was in heaven!!!
So many details to capture and each one of them…meaningful. personal. And all about love. No doubt, these details transform a nice wedding to an UNforgettable one : )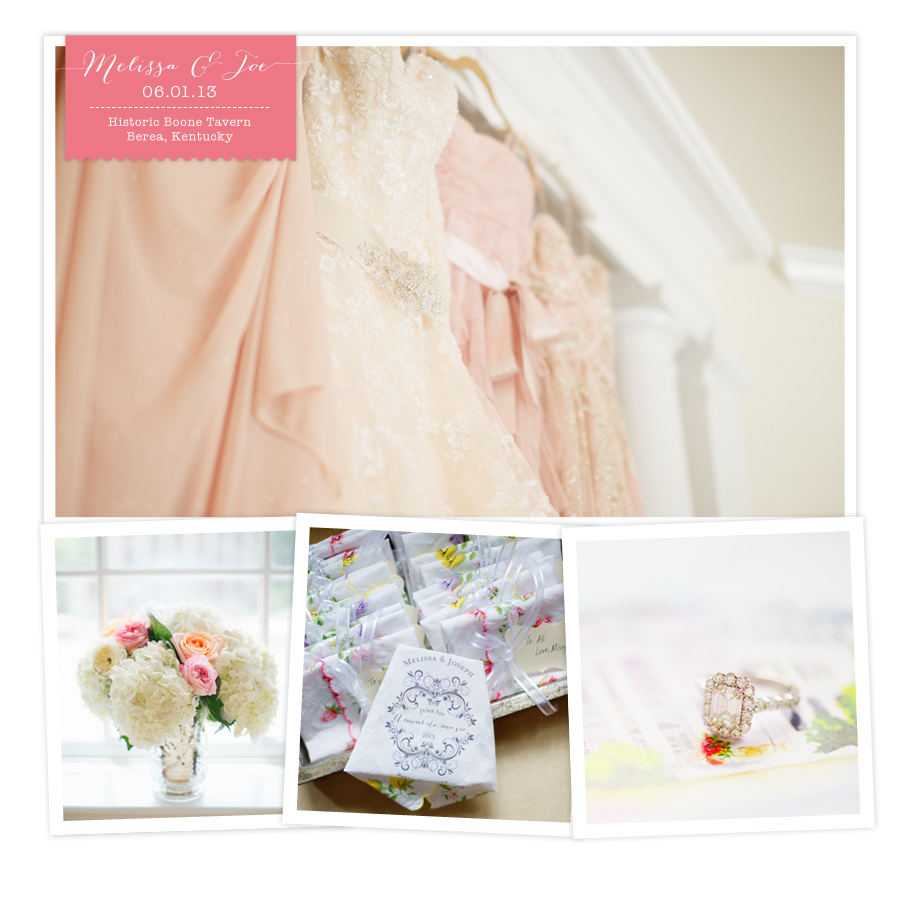 Will you..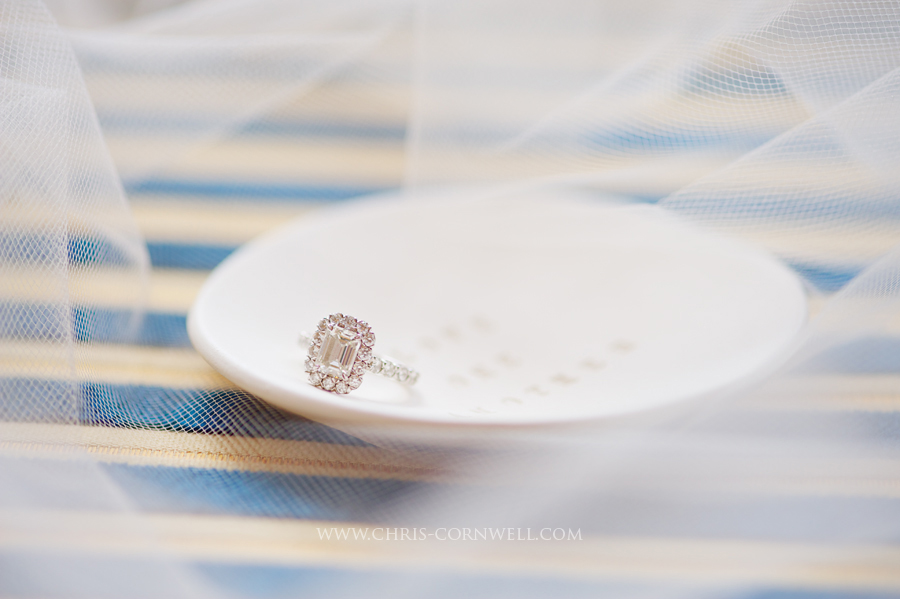 Gorgeous combination of sweet light pink and peach roses* and peach hypericum berries for the BRIDE and her bridesmaids. Greg Jordan with FINE FLOWERS – EVENTS created these stunning bouquets with nothing but love in mind.
BOUQUETS:
White David Austin "Buttermilk Patience" garden roses
               Light Pink "Augusta Luise" garden roses
               Peach "Tiffany" roses
               Peach Hypericum berries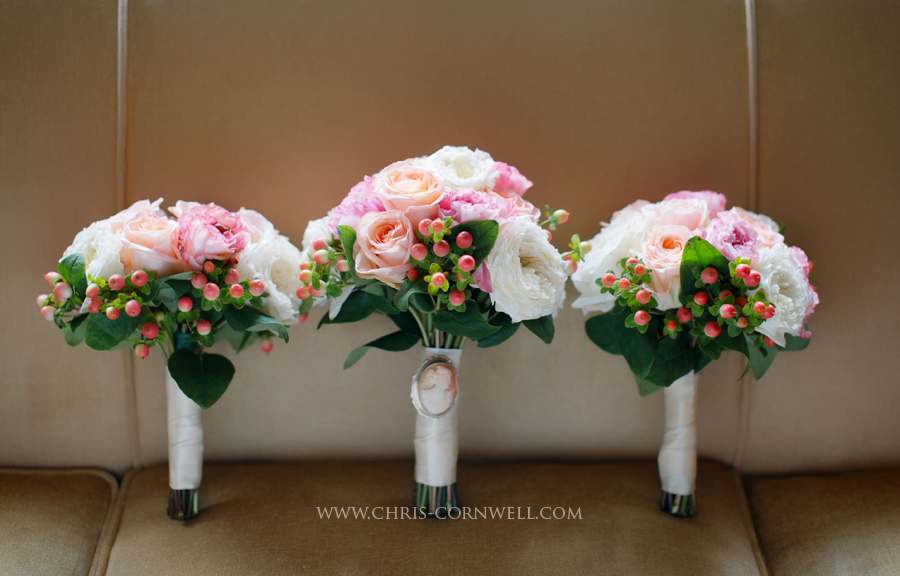 Final touches by Jemma Domenica, Makeup artist. What would I do without her?!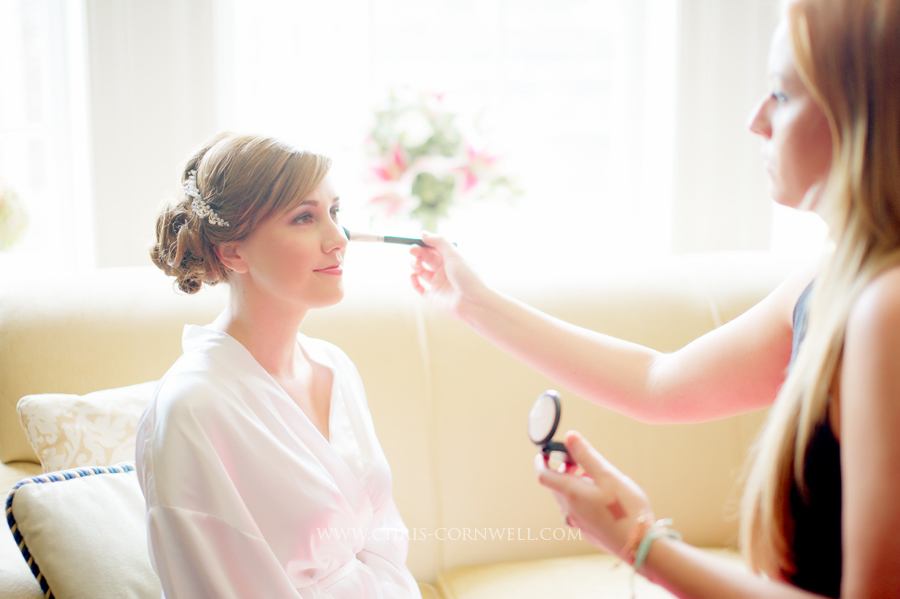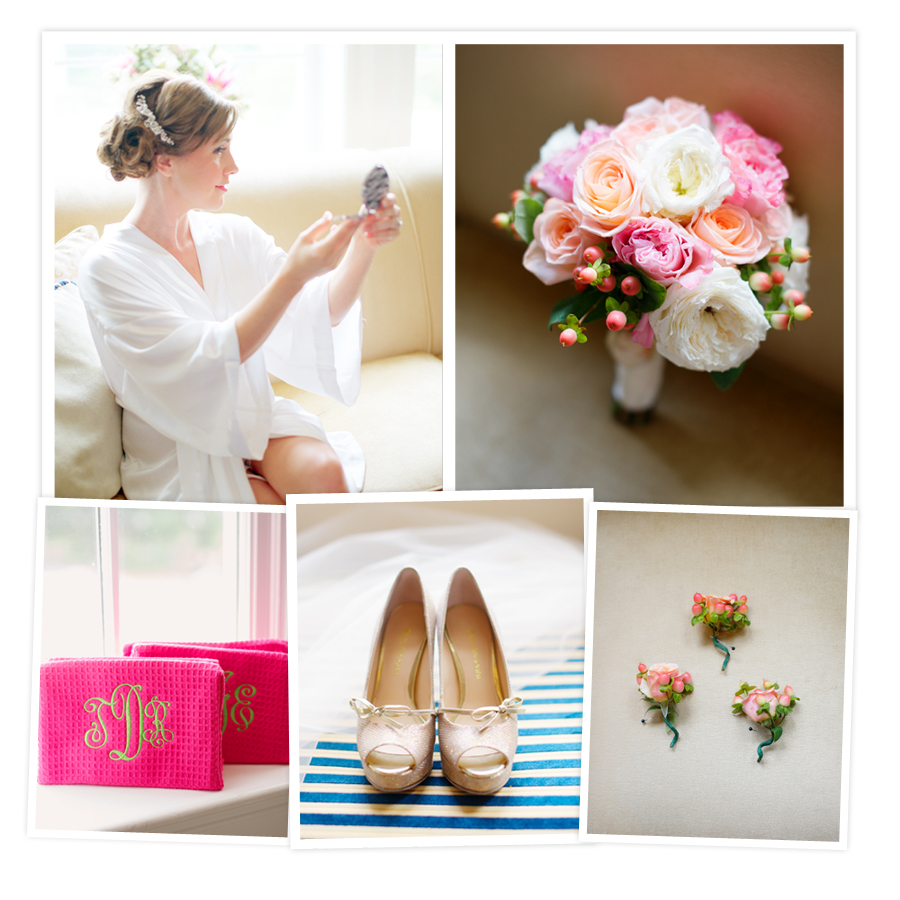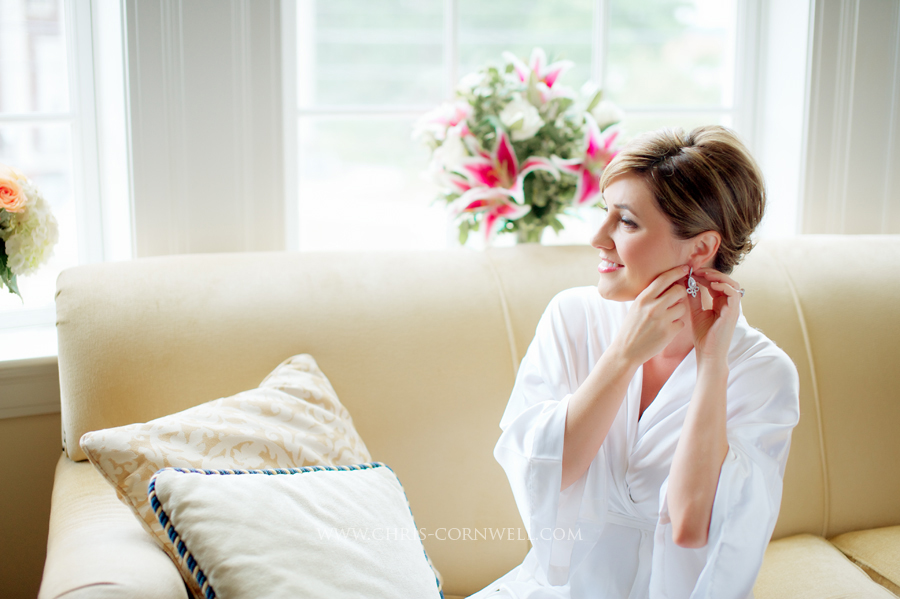 How many times can I say gor-geous? Yes, one more…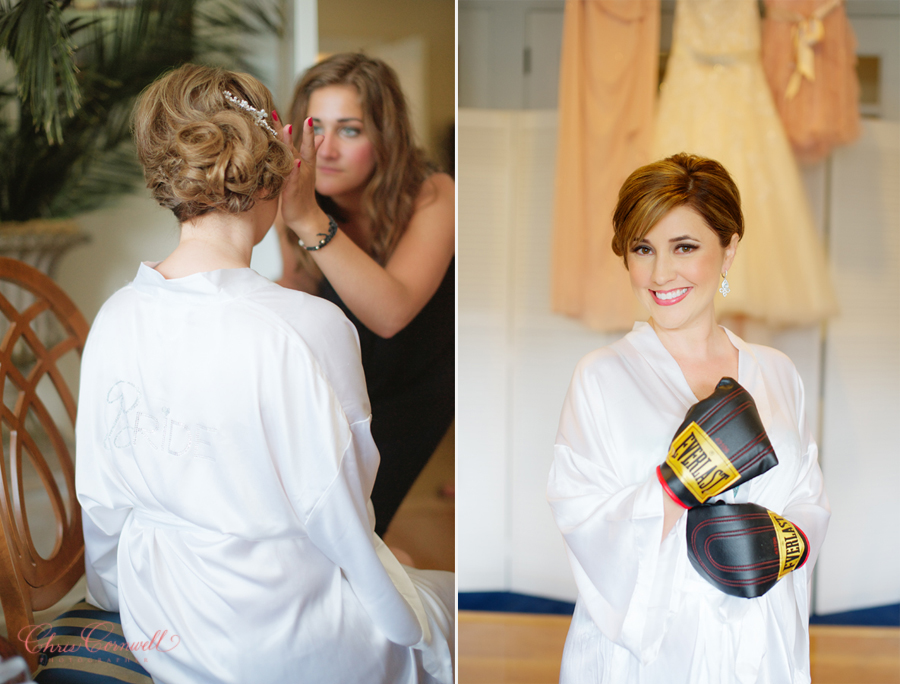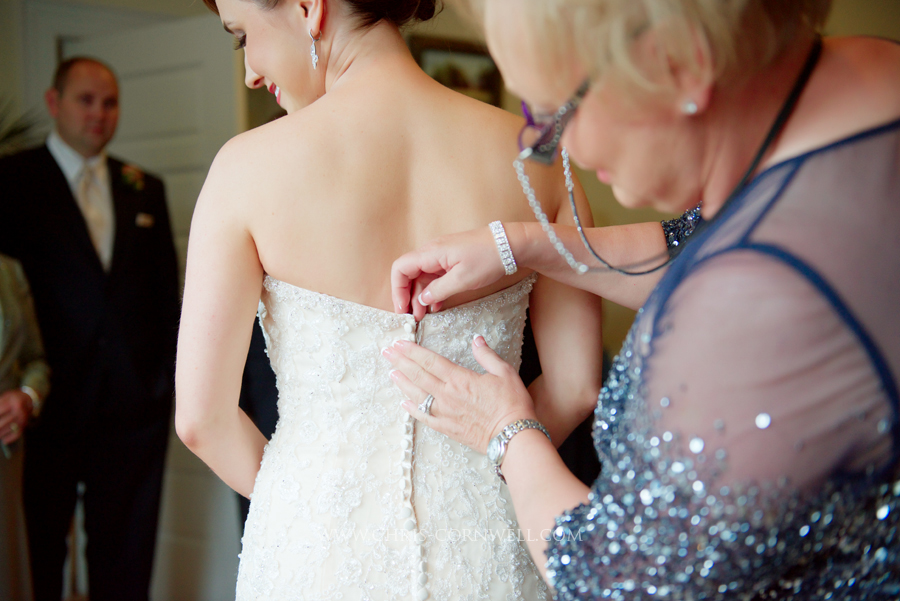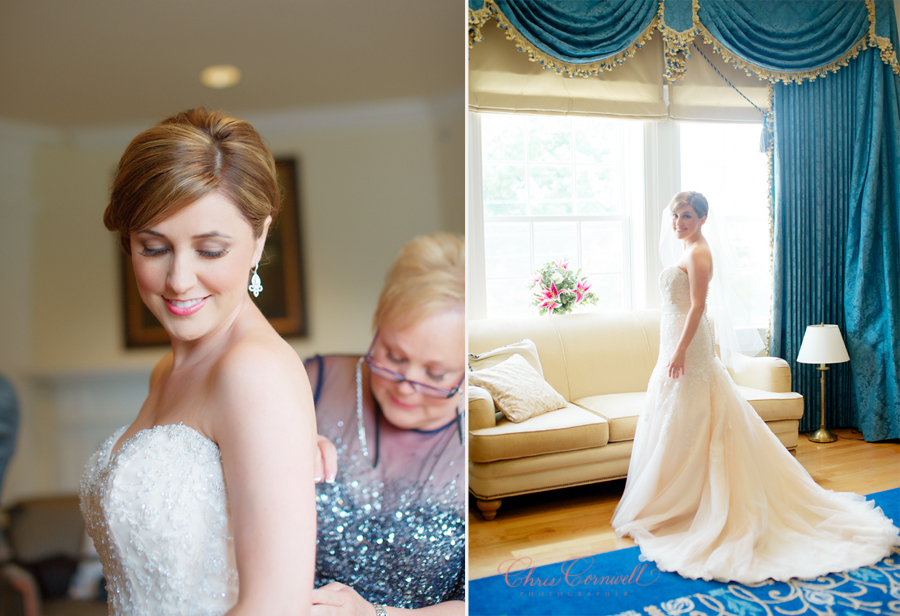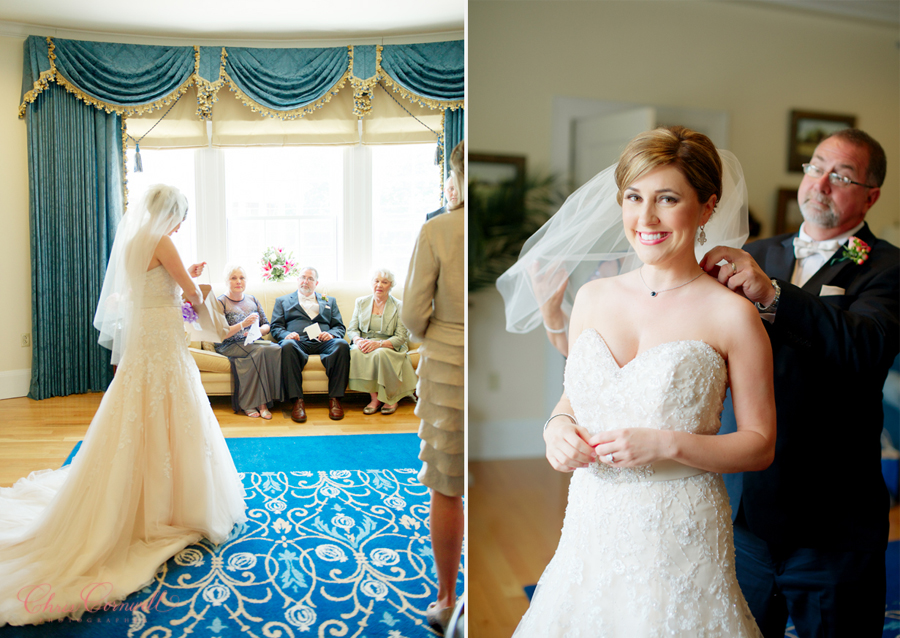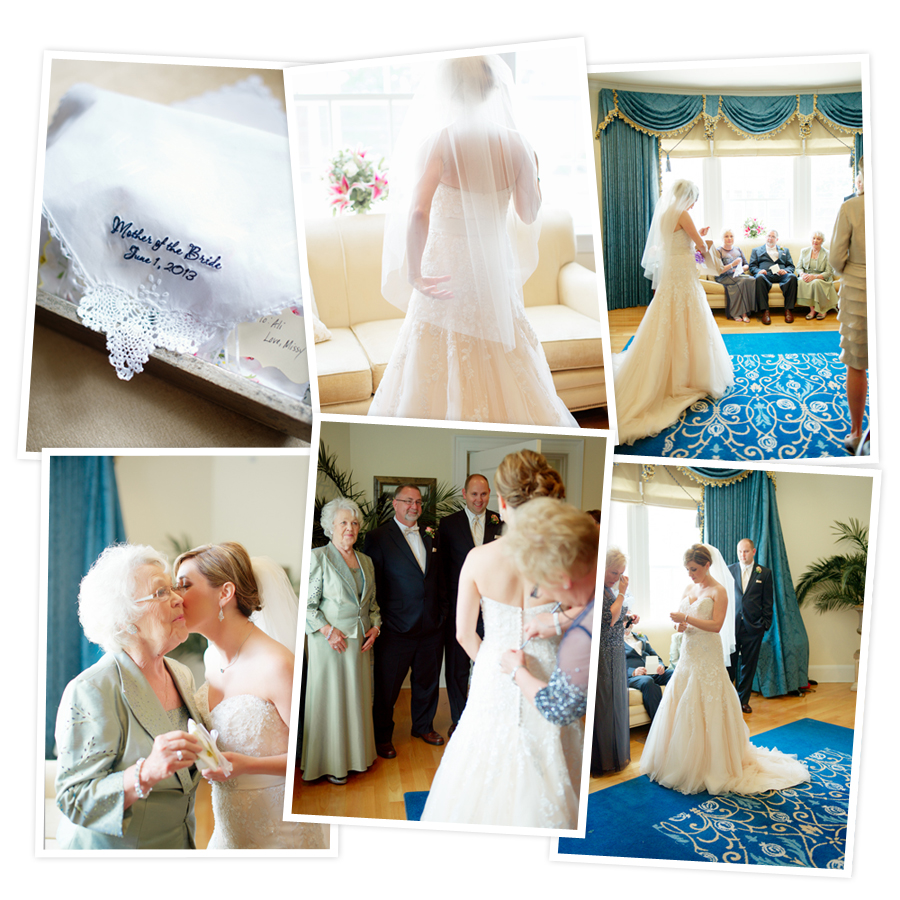 Melissa wearing her Aunt's diamond tennis bracelet. Her something 'old'.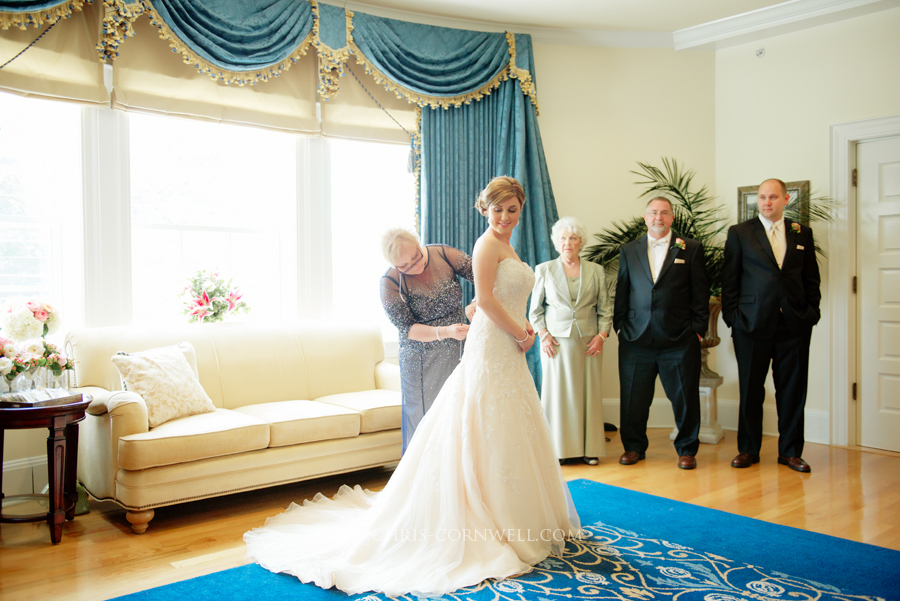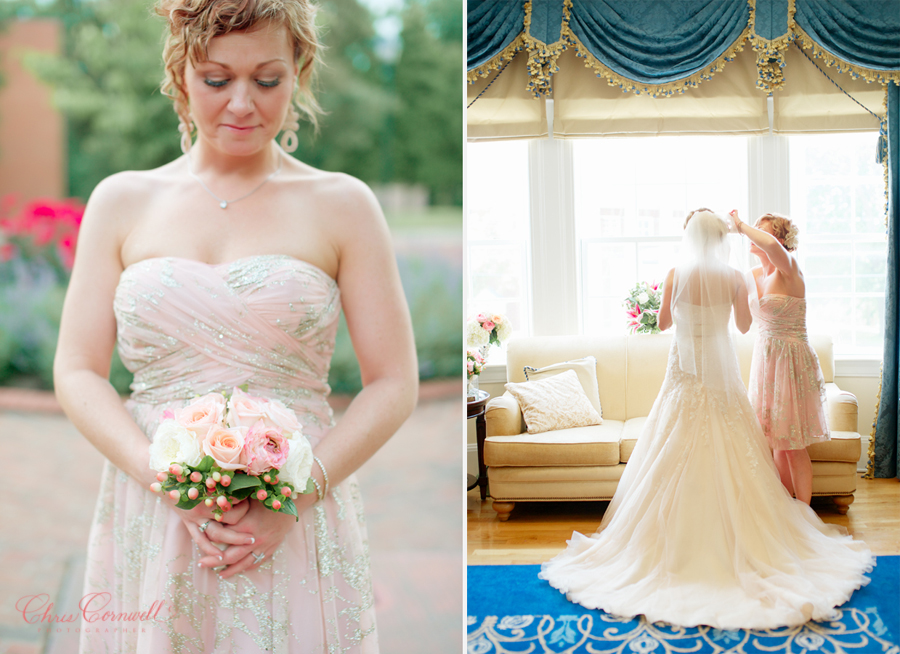 Opening Joe's one of many Wedding gifts : ) Surprise, surprise..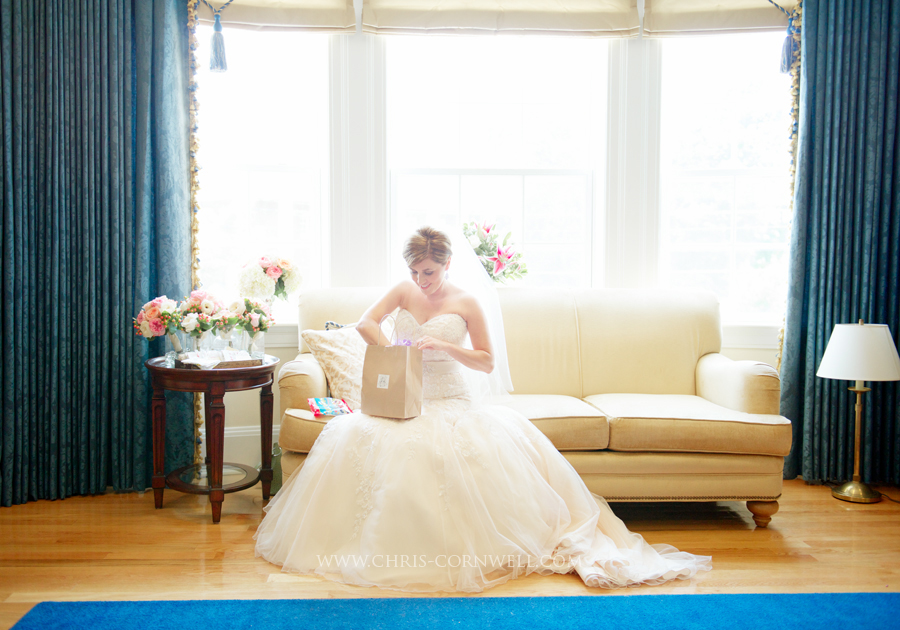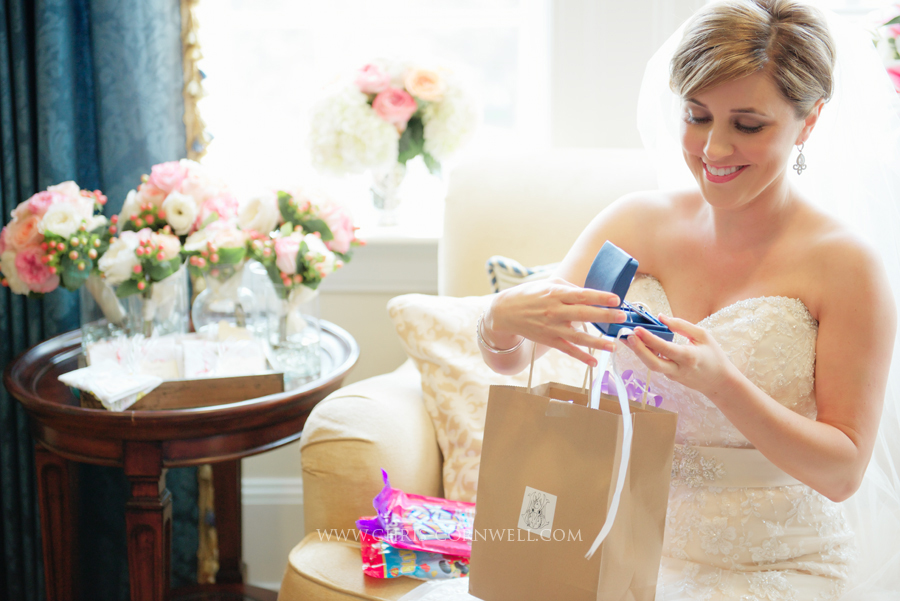 Her something old…. a cameo pin belonging to her great grandmother.
Something blue: London blue topaz Tacori necklace.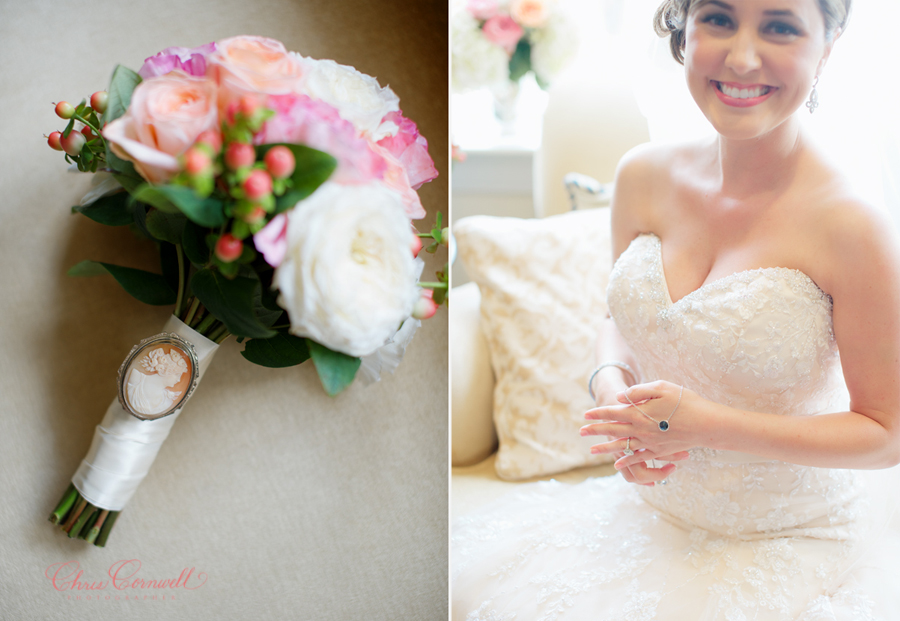 Joe and his guys chose dark navy suits for the big day.
Here, Joe is showing off his personalized, monogrammed cuff links. Always a nice touch : )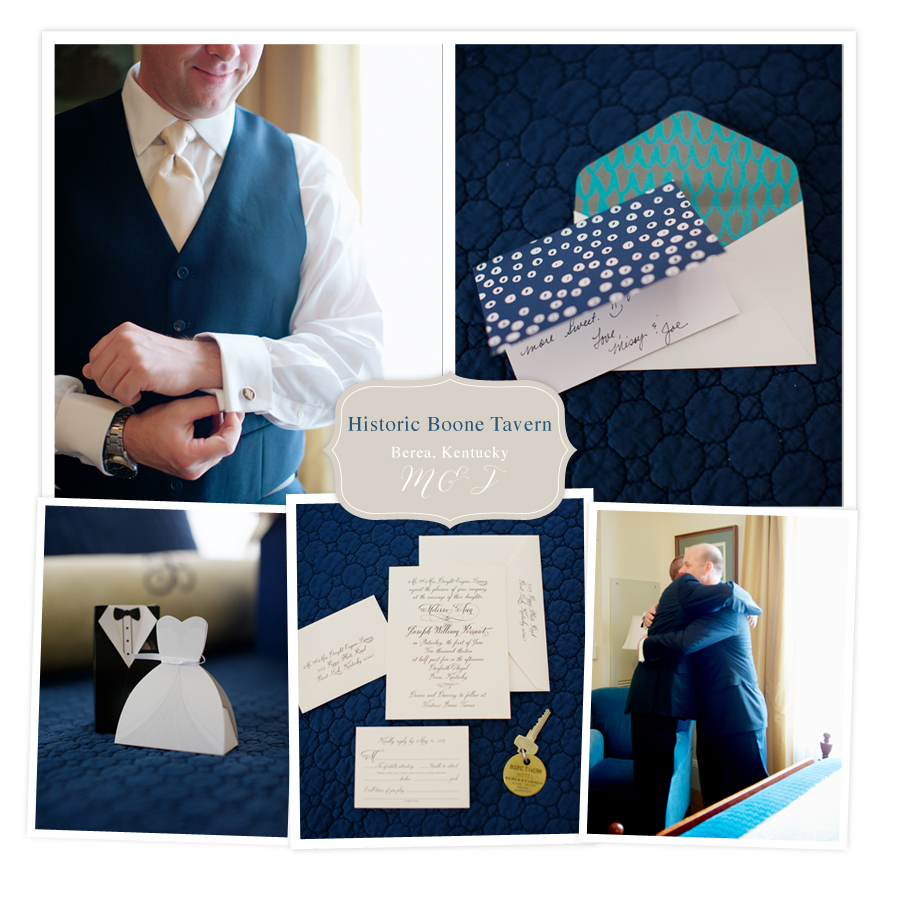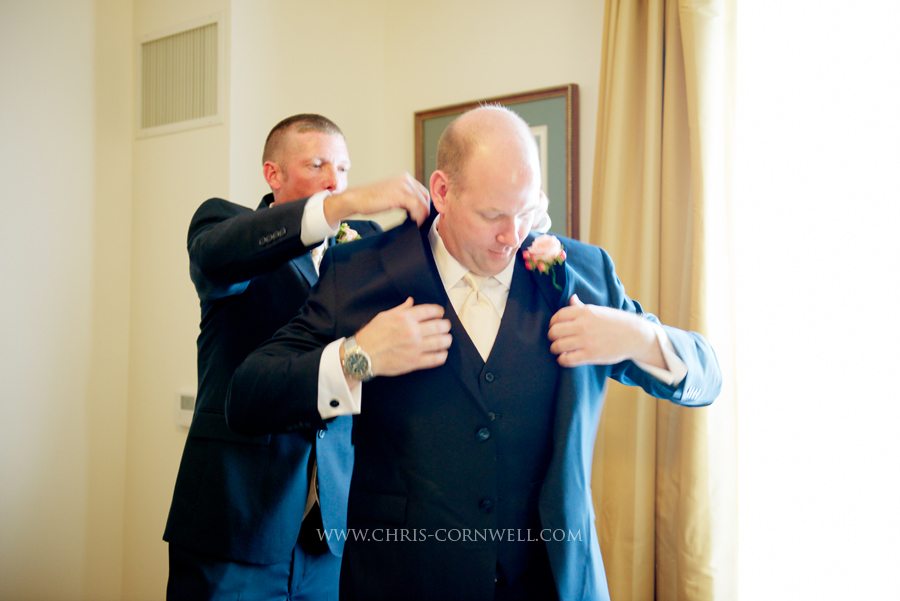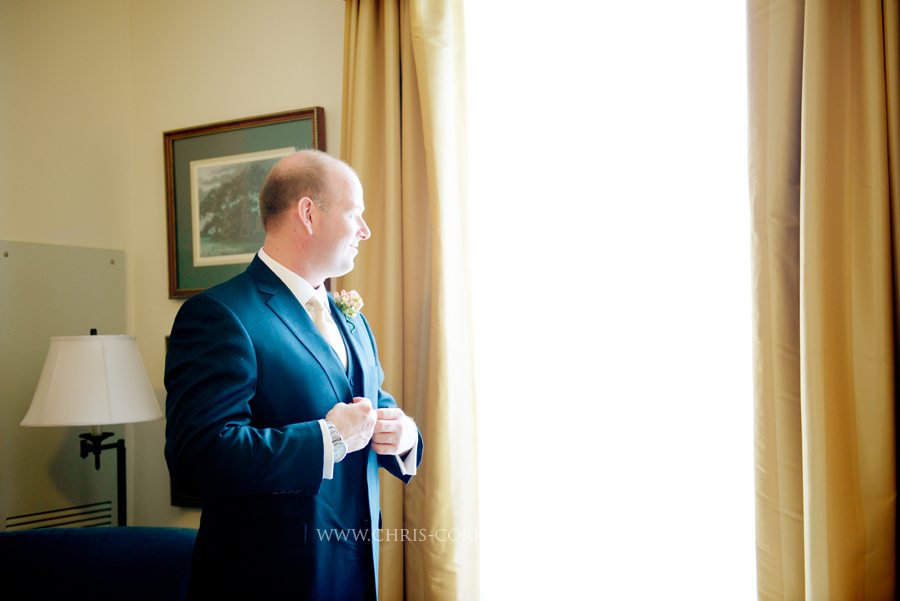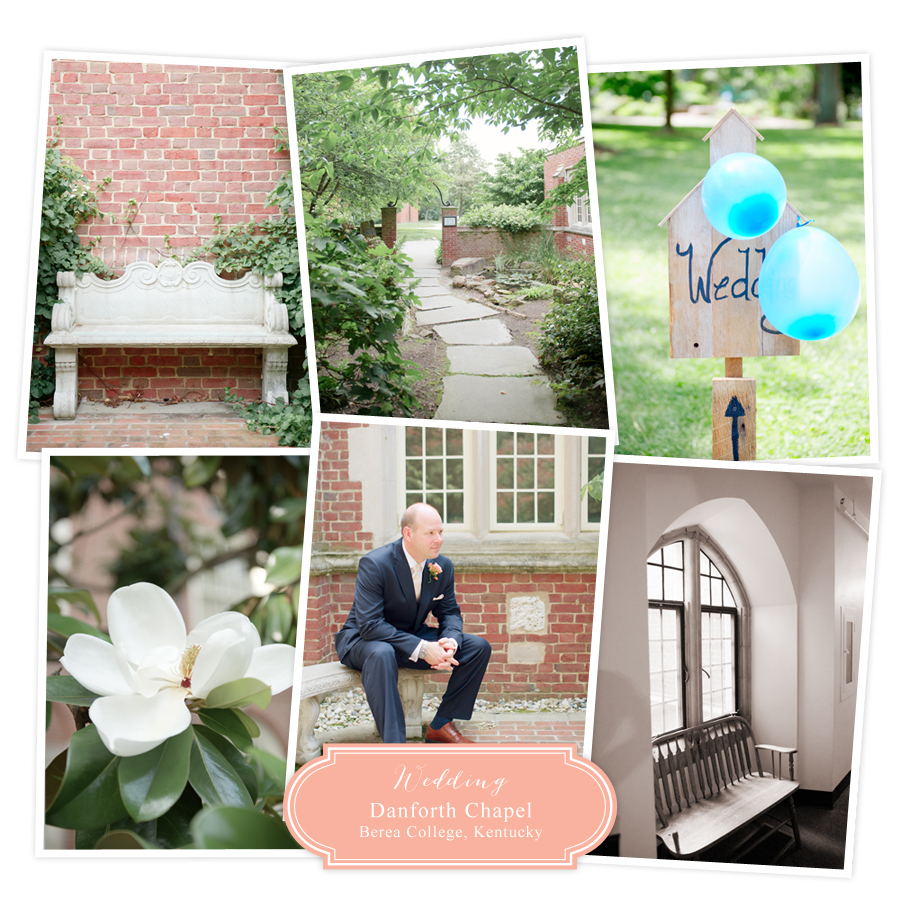 a few moments of calm….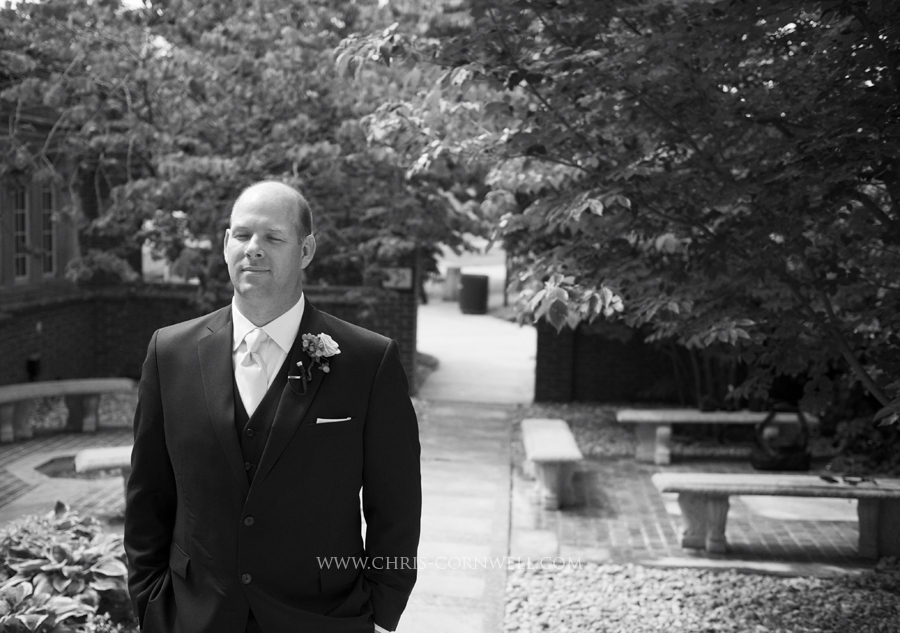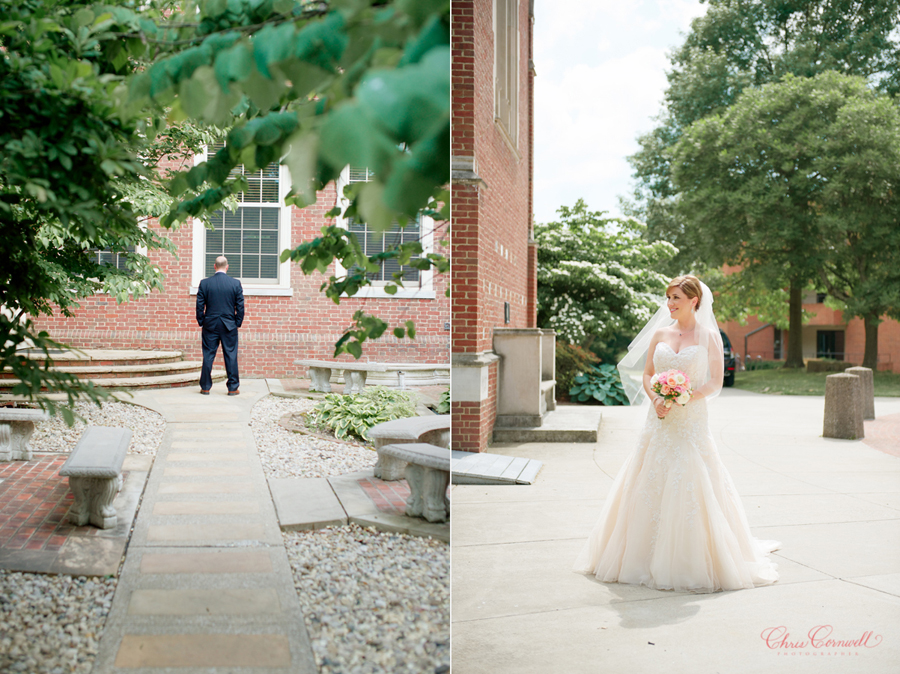 Melissa & Joe chose to see each other before the ceremony.. allowing plenty of built-in time for pictures : ) And it's always a sweet moment…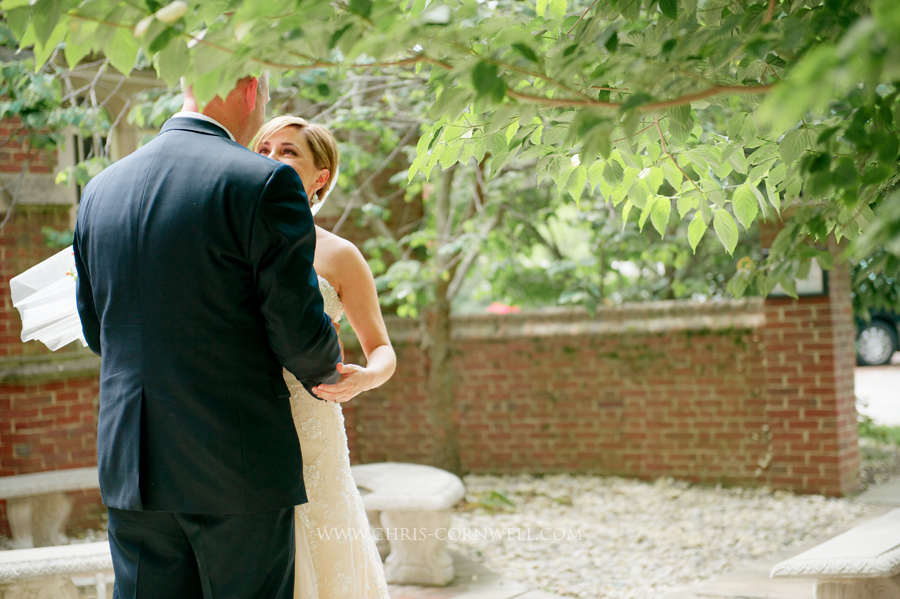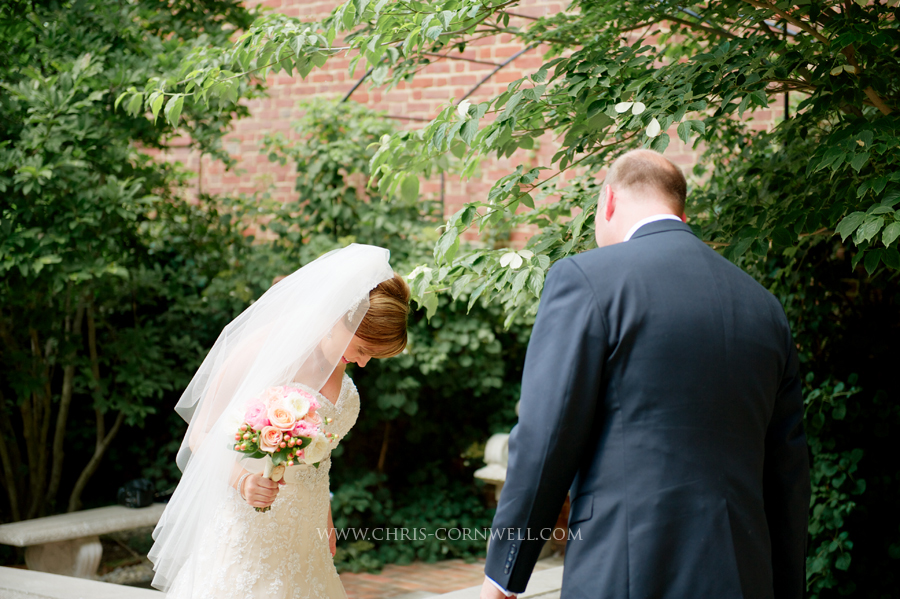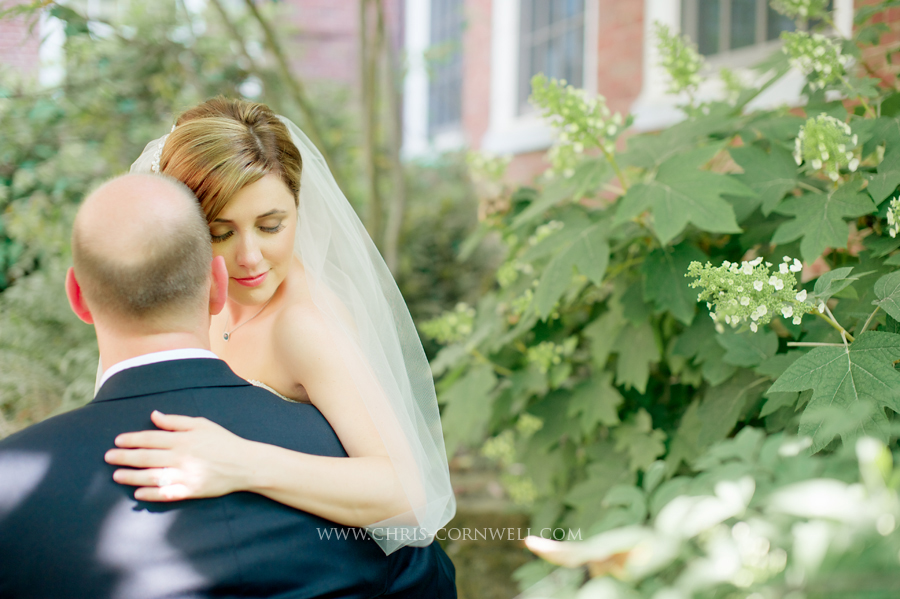 Altar & centerpieces:
*Roses*
White Hydrangeas
Green hanging Amaranthus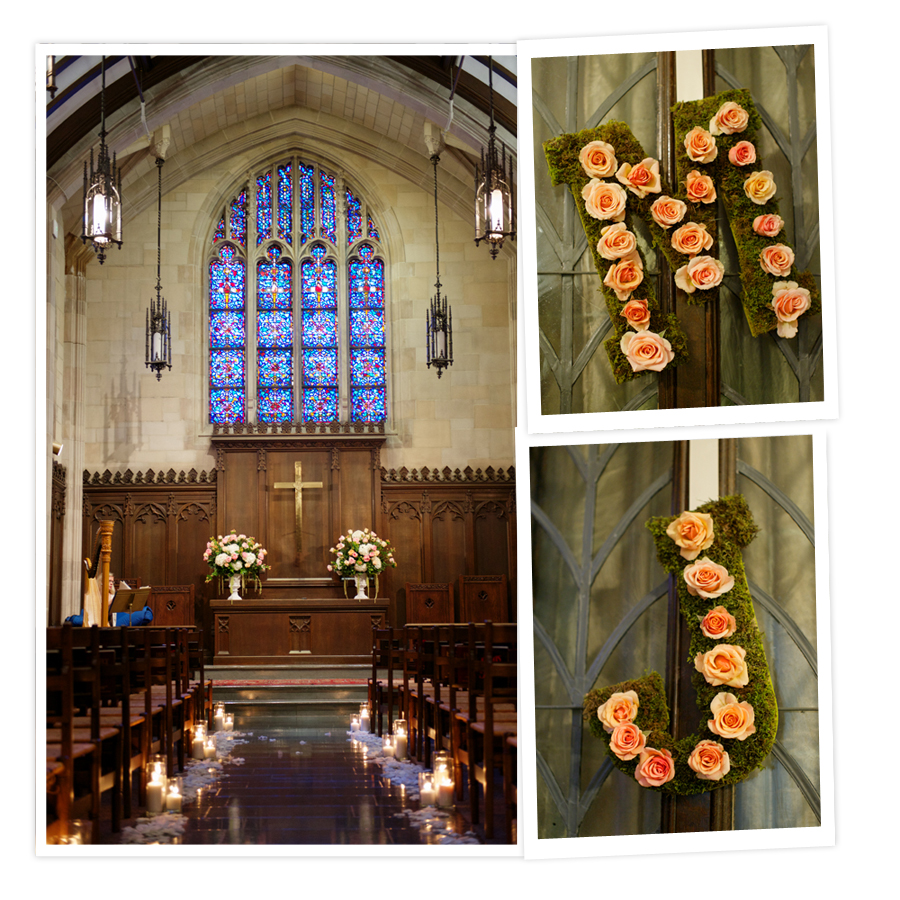 I've seen many candle lit/ lined aisle ways… but this is so beautiful beyond words.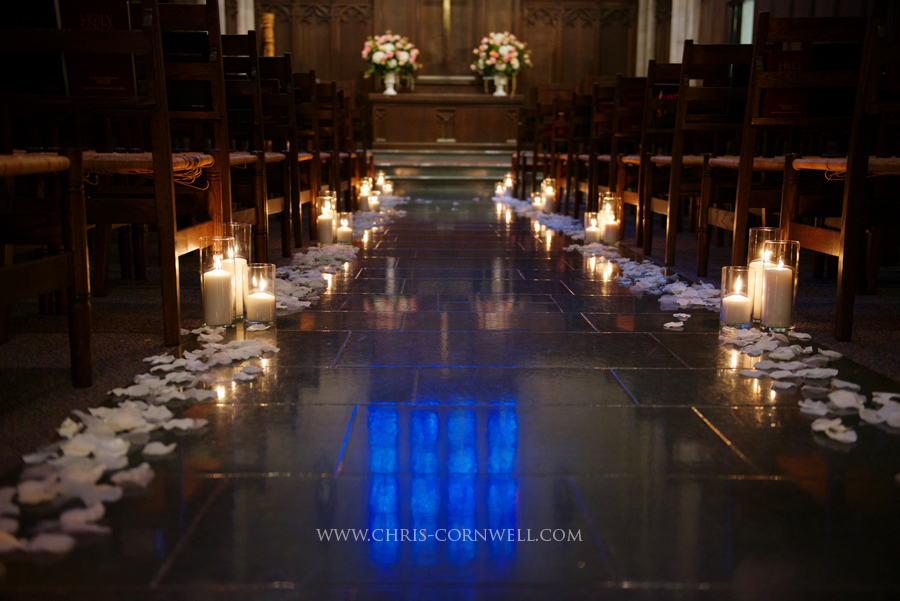 Another nice surprise was a song by Melissa's cousin, Linzy… singing 'A Thousand Years'. I must have been under a rock… why haven't I heard of this before?
If you heard her there… you know how you felt..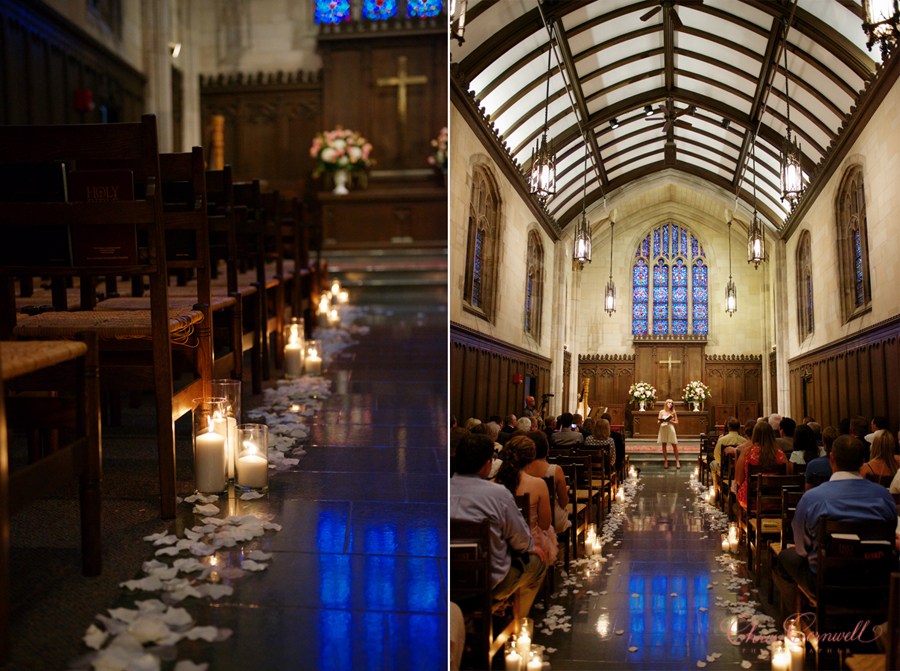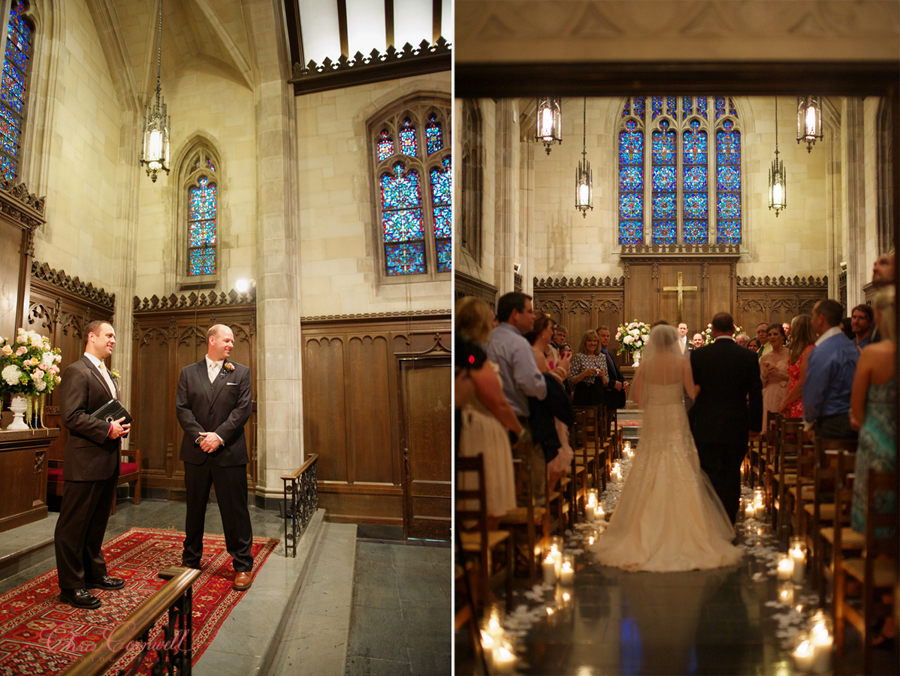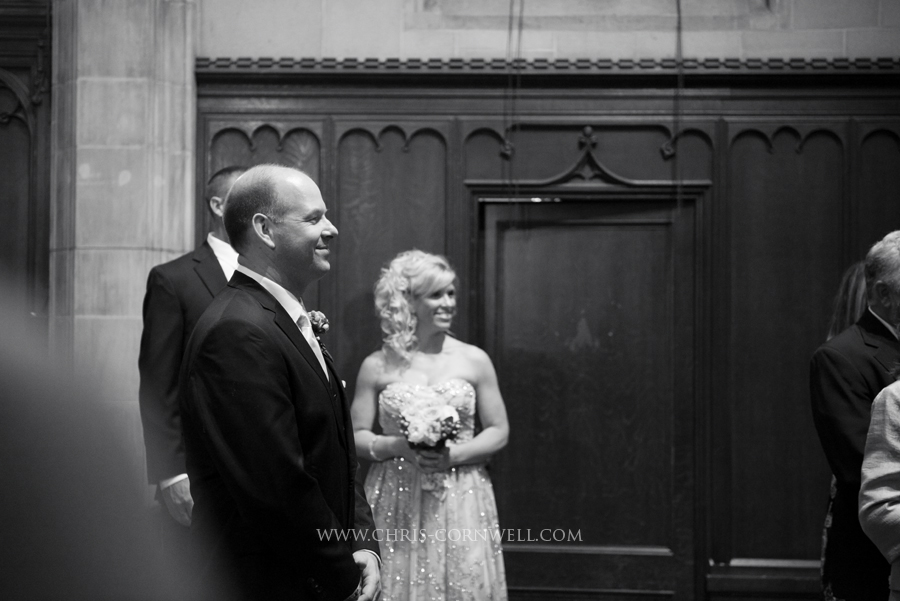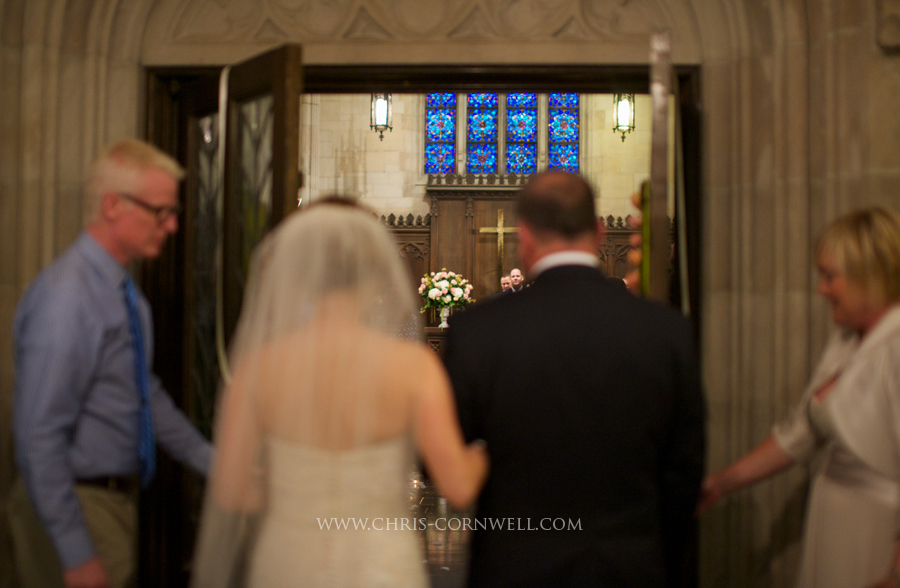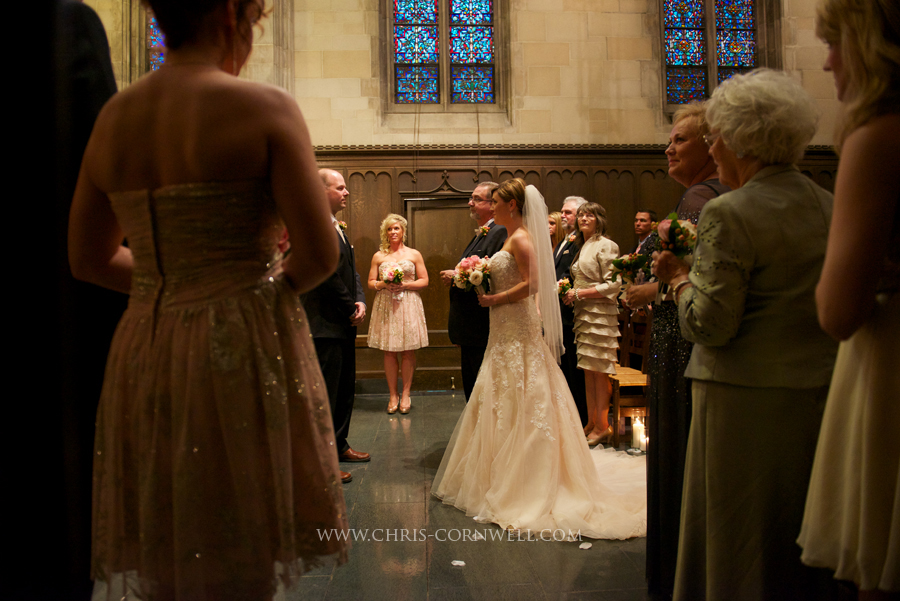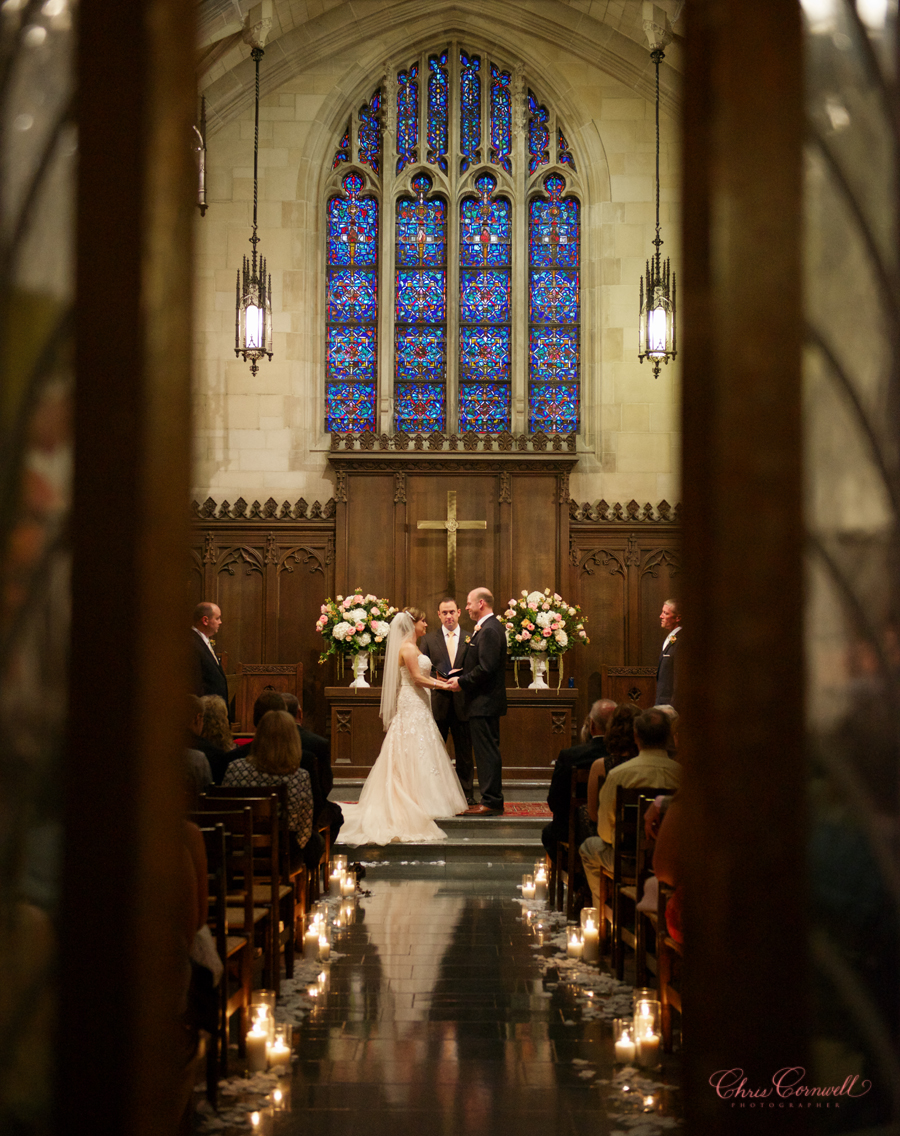 With this ring, I thee wed.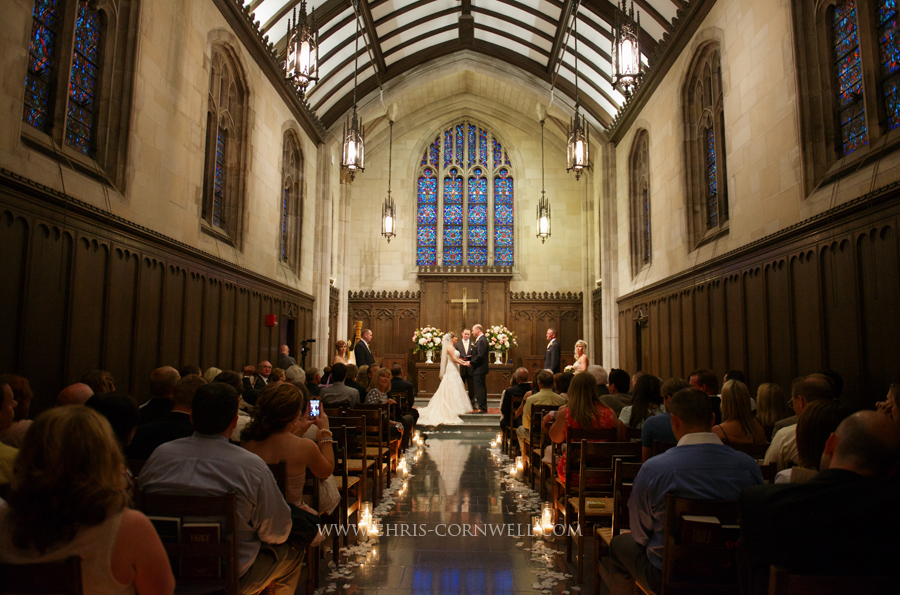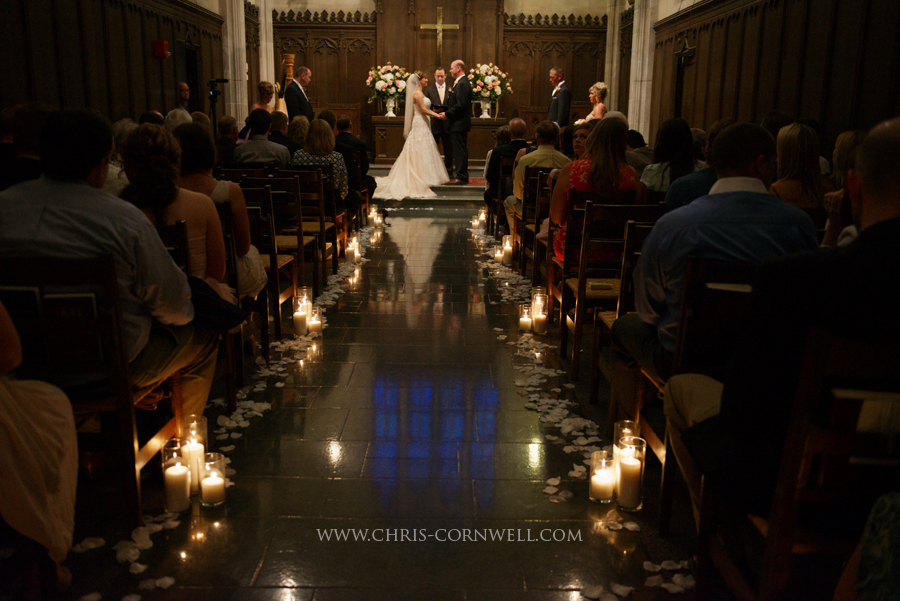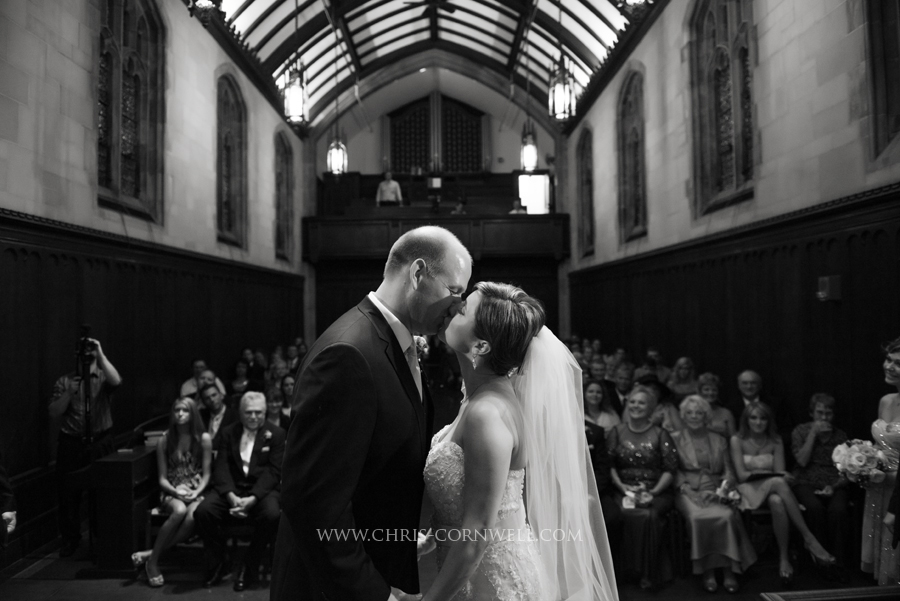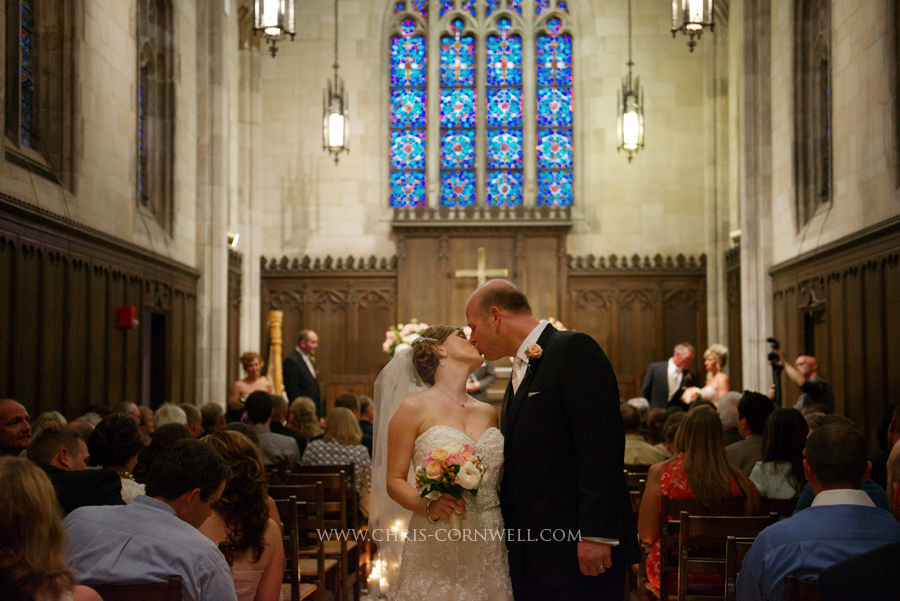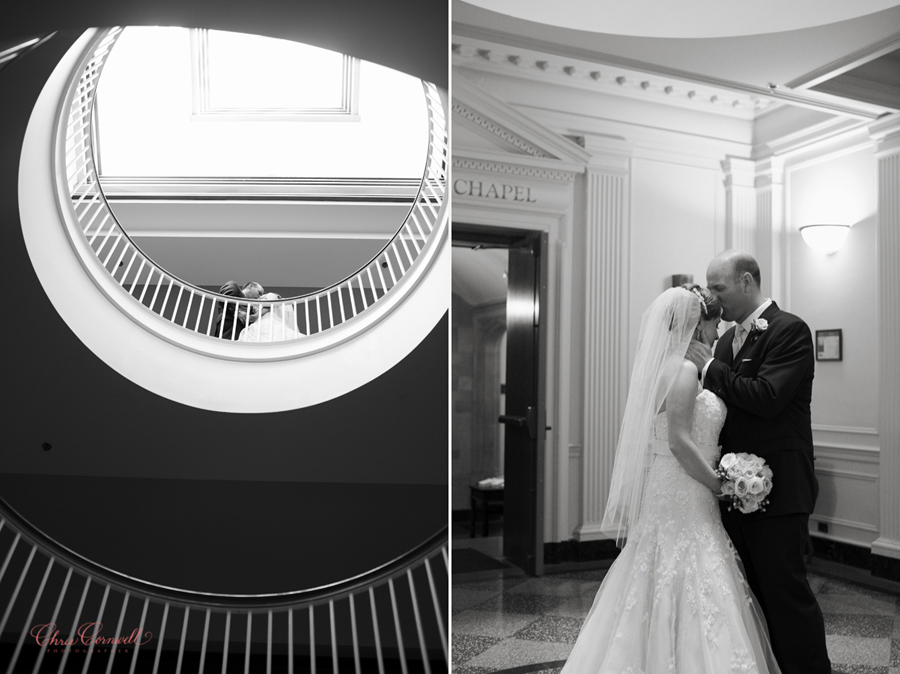 Their closest family and friends.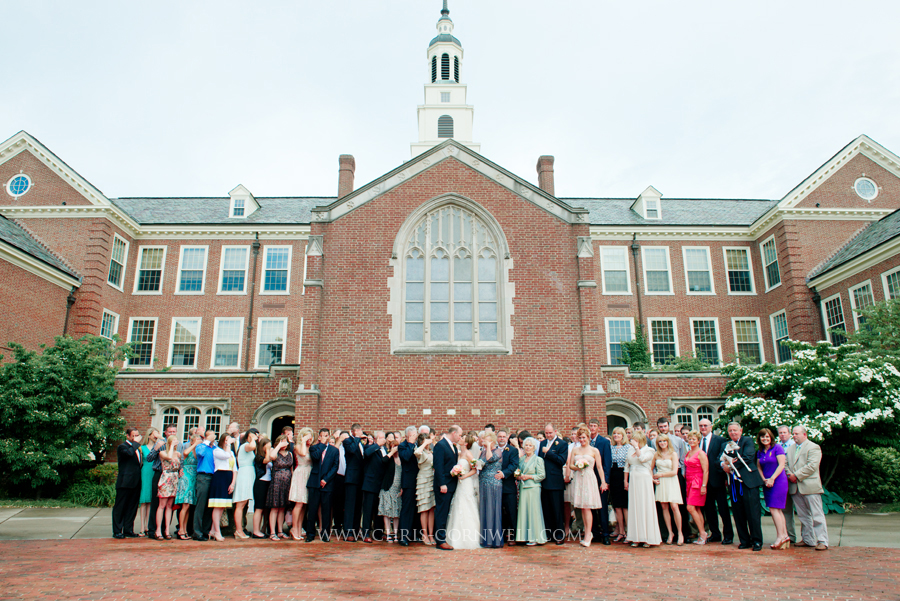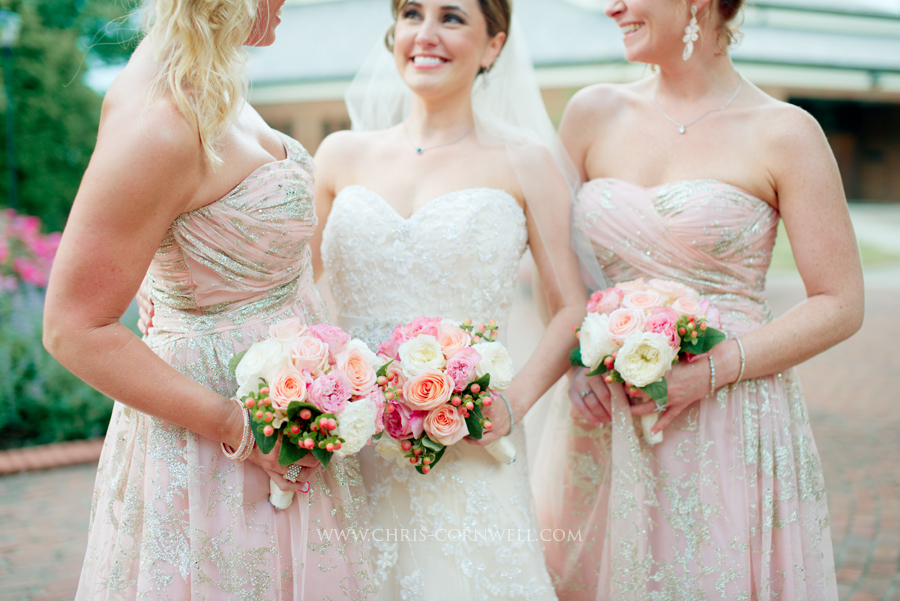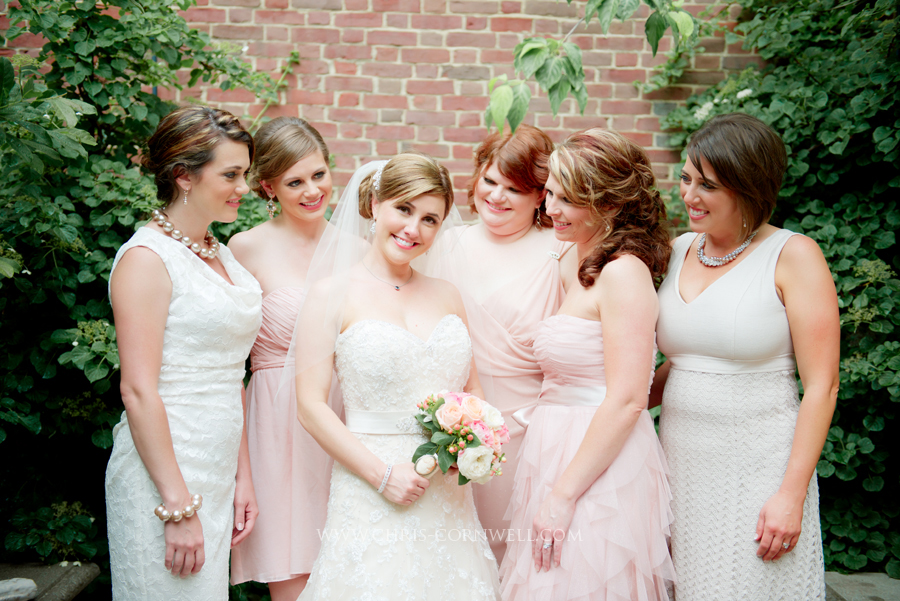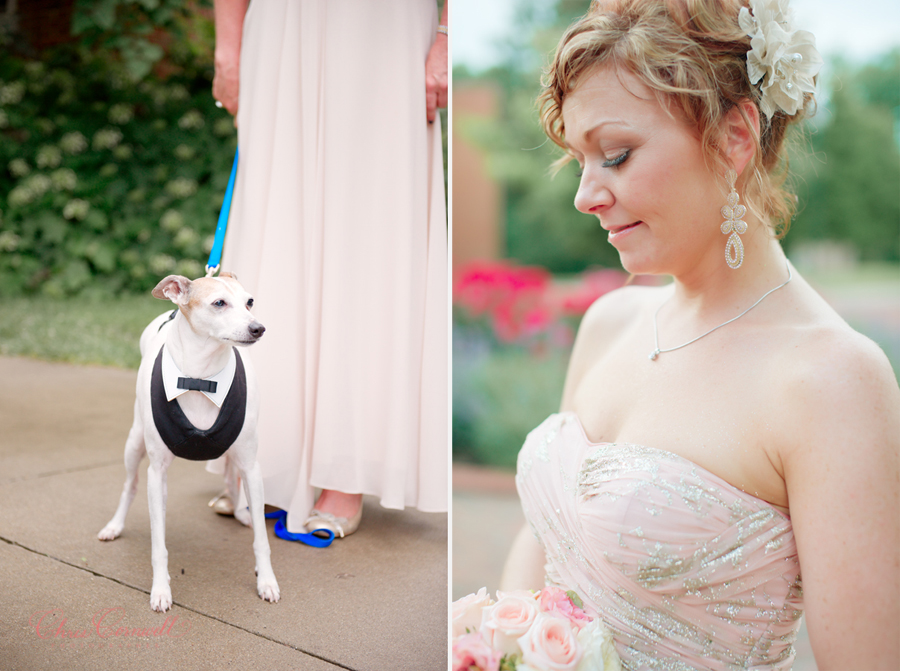 A shinny red hot and white eye candy wouldn't hurt!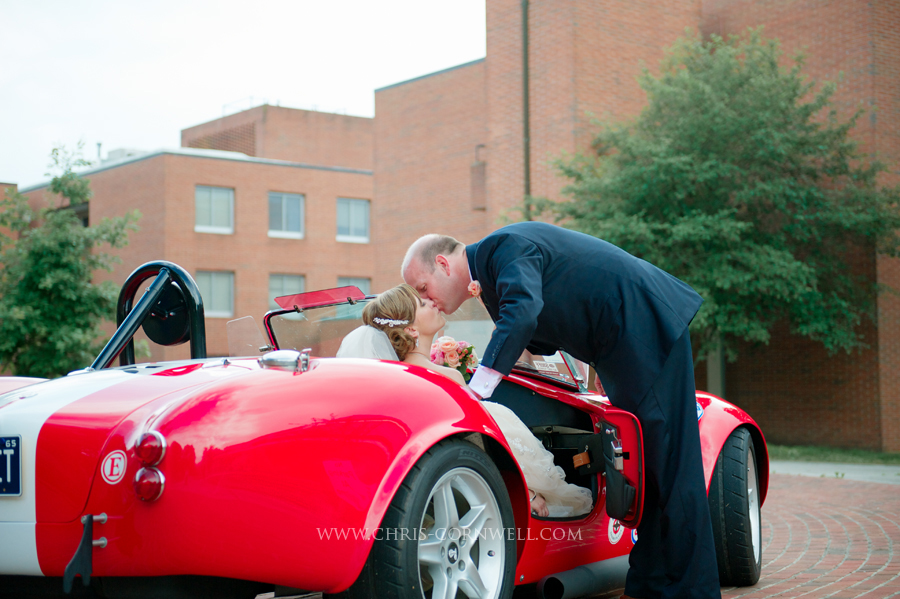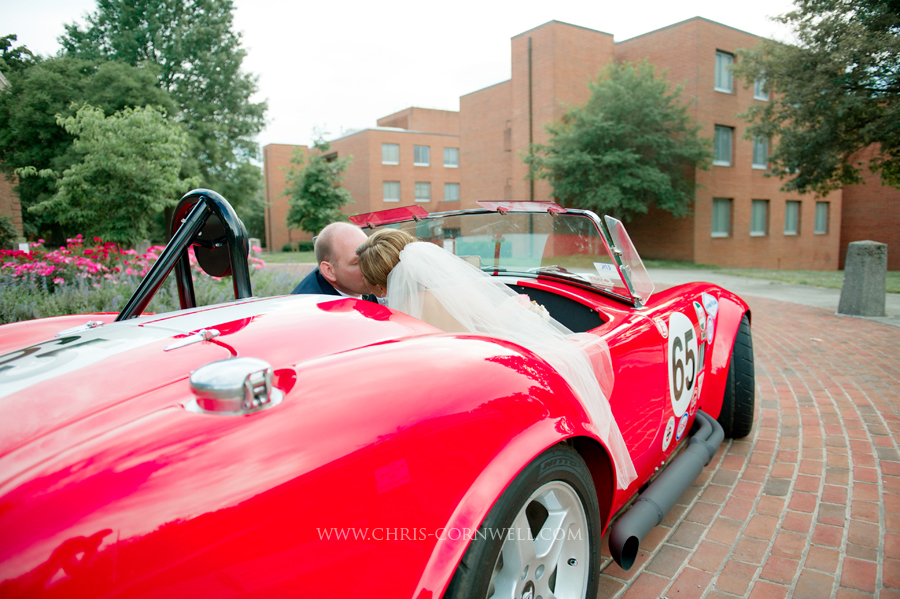 ART in a cake… yes, Martine at Martine's Pastries never disappoints. (I've been wanting to work with her for a while ; )
She and her crew is simply THE best! Also, she is also one of the nicest person you'll ever meet.
Pale champagne gold brushed fondant with gum paste sugar flowers that matches the Bride's bouquet. SO beautiful!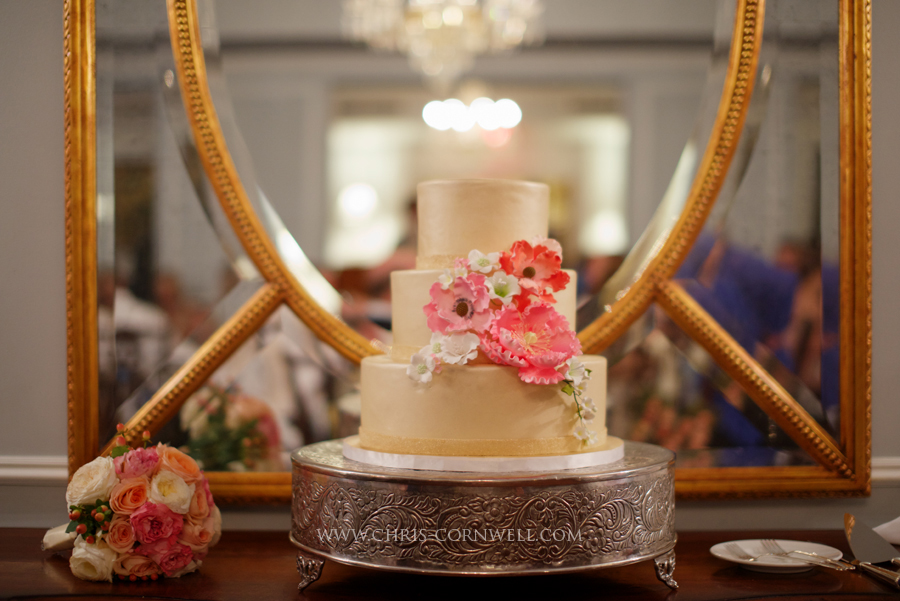 Mr & Mrs forks for the first cake? Why not!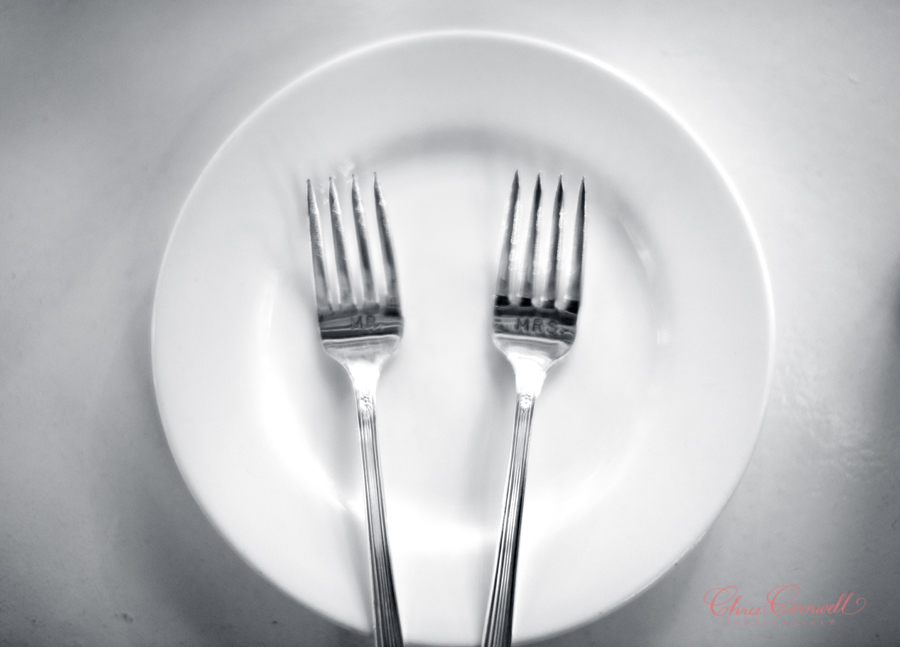 Centerpieces in gold and silver mercury glass vases. Melissa & Joe hand glittered all the table 'numbers', adding a touch of sparkle to the tablescapes.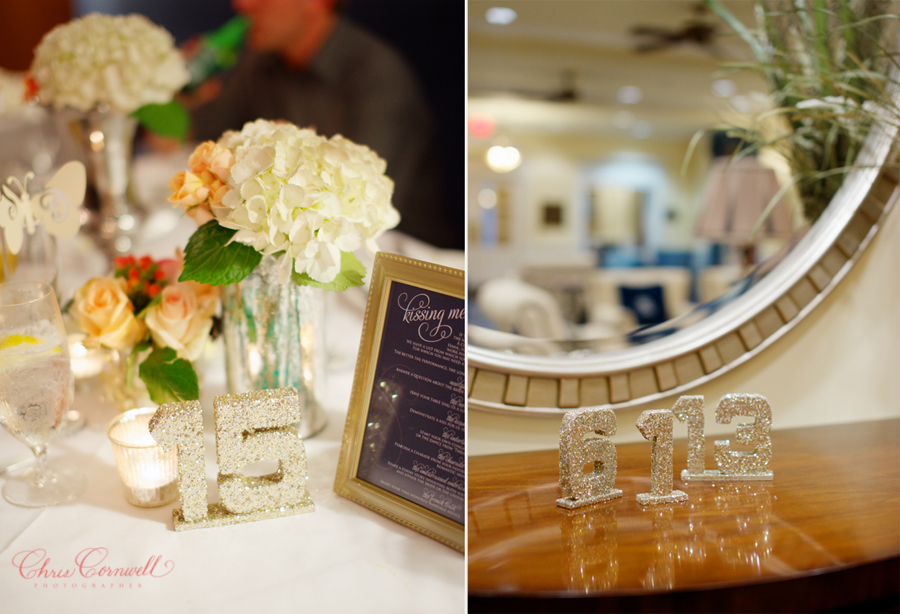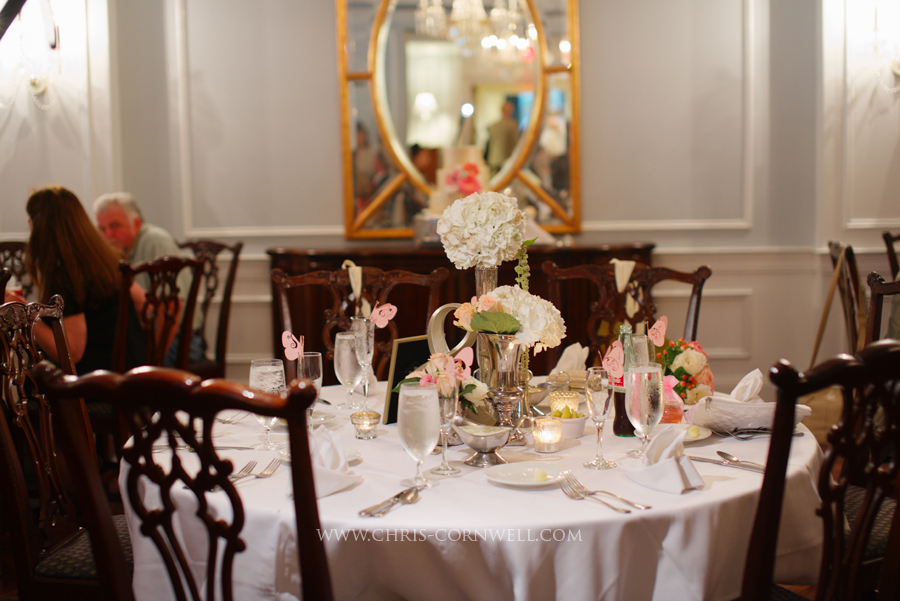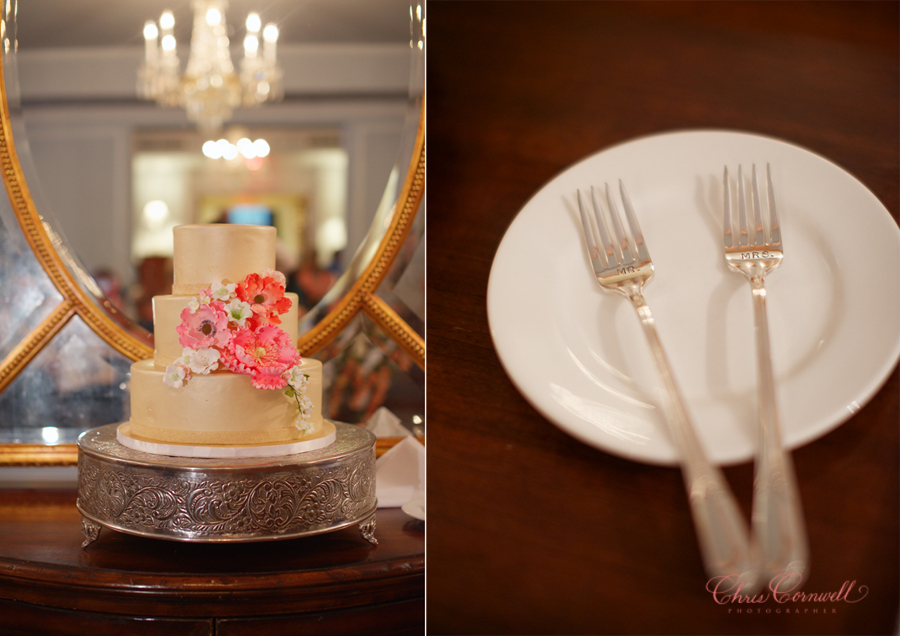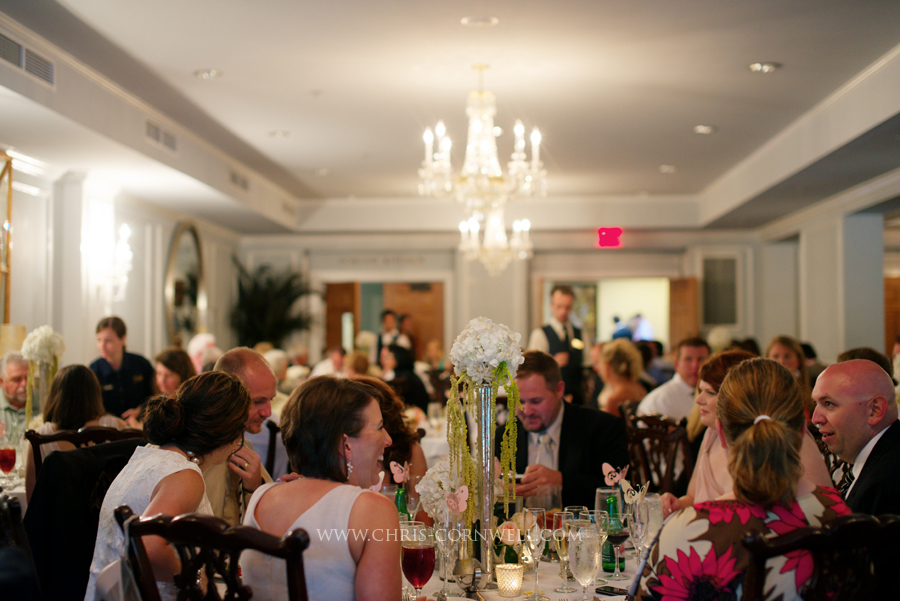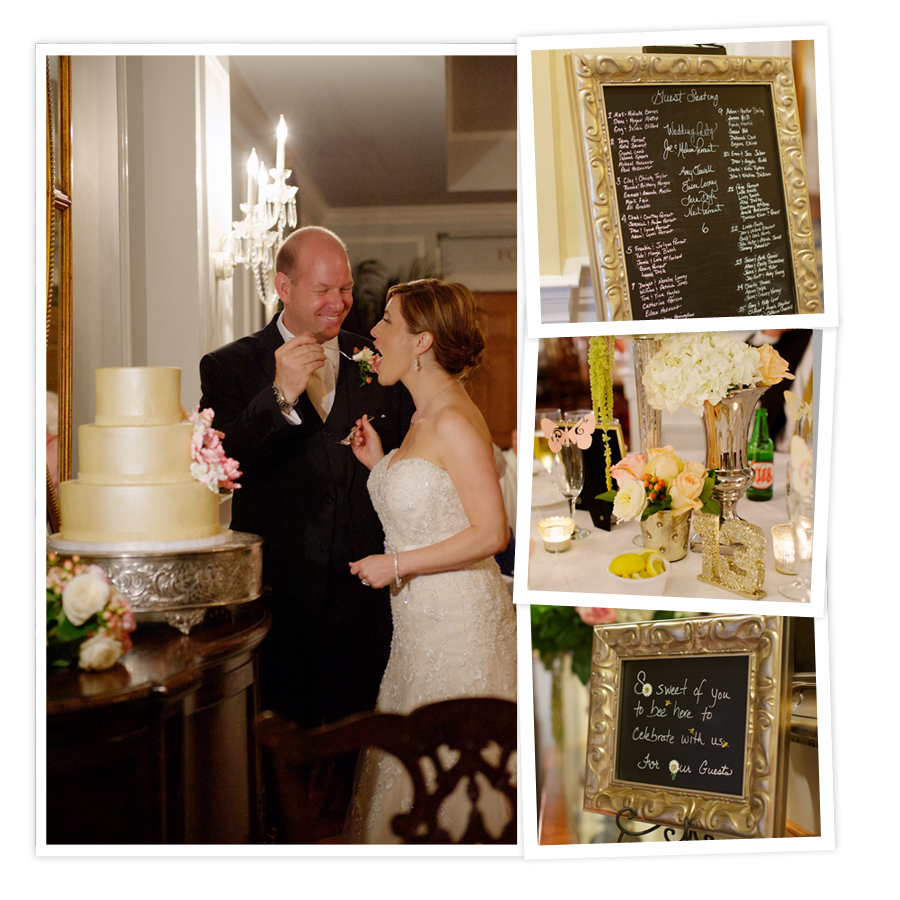 The hankies Melissa hand ironed were put to good use, indeed. Not one dry eye in the room during the speeches.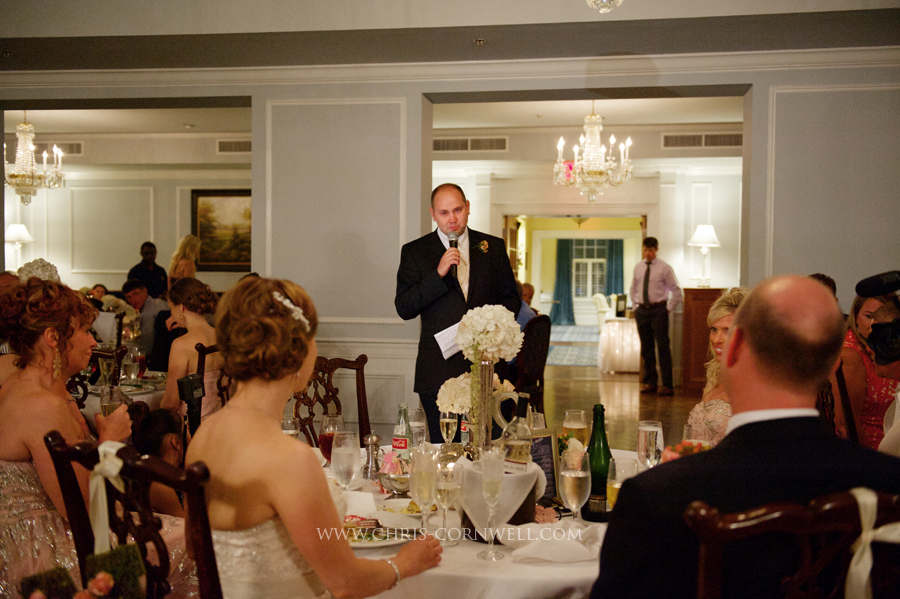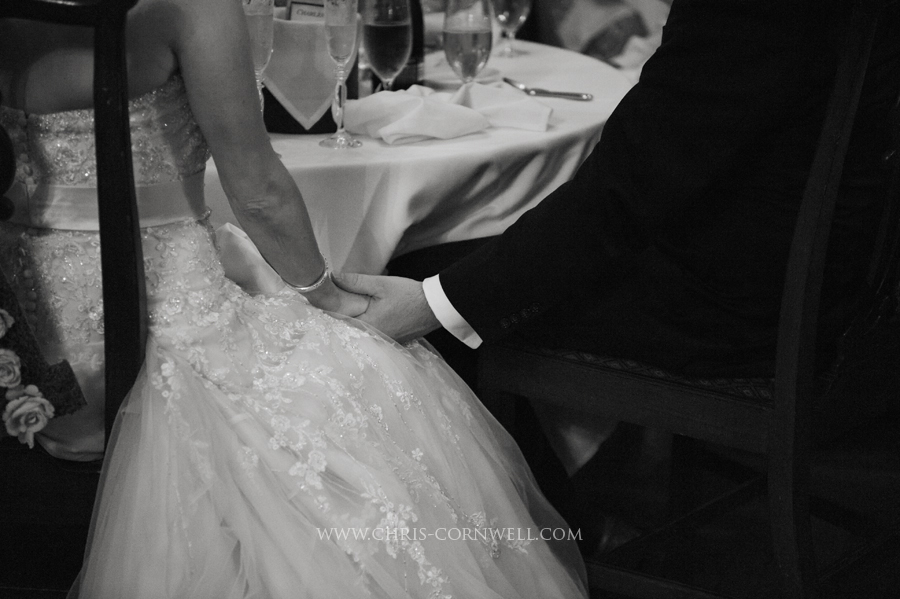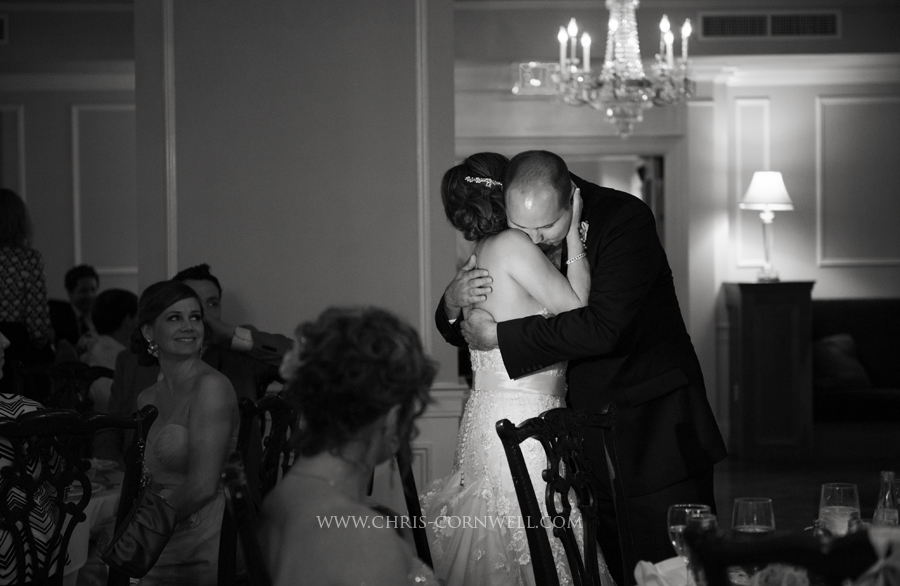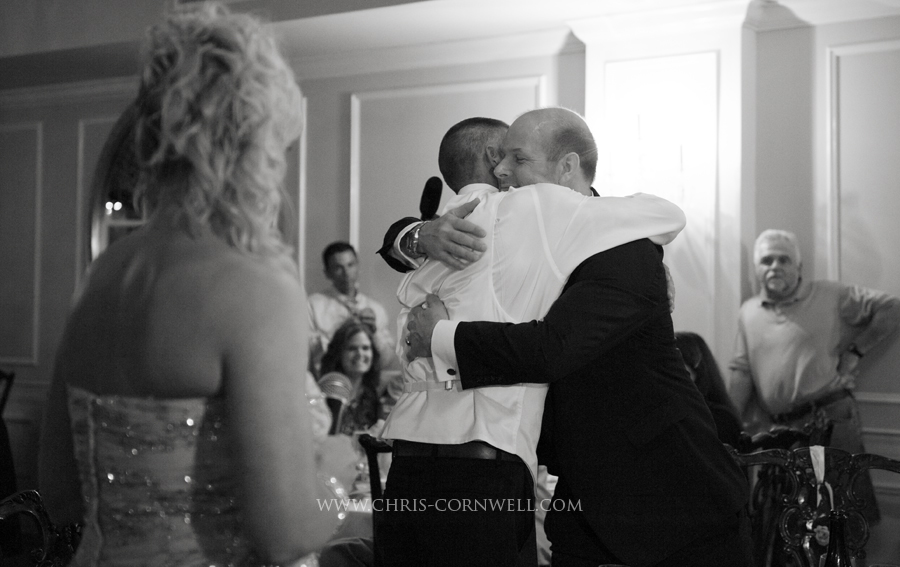 Joe said he could not dance. Well… he fooled me and everyone in the room! They took lessons and practiced for months with Bridget Carreiro at Arthur Murray Dance Studio in Lexington. Definitely a nice treat for the guests.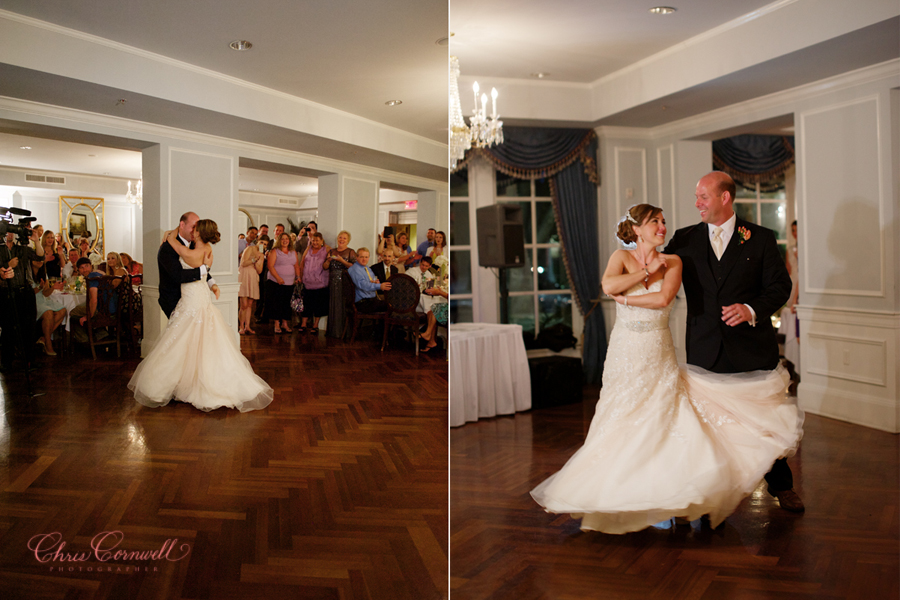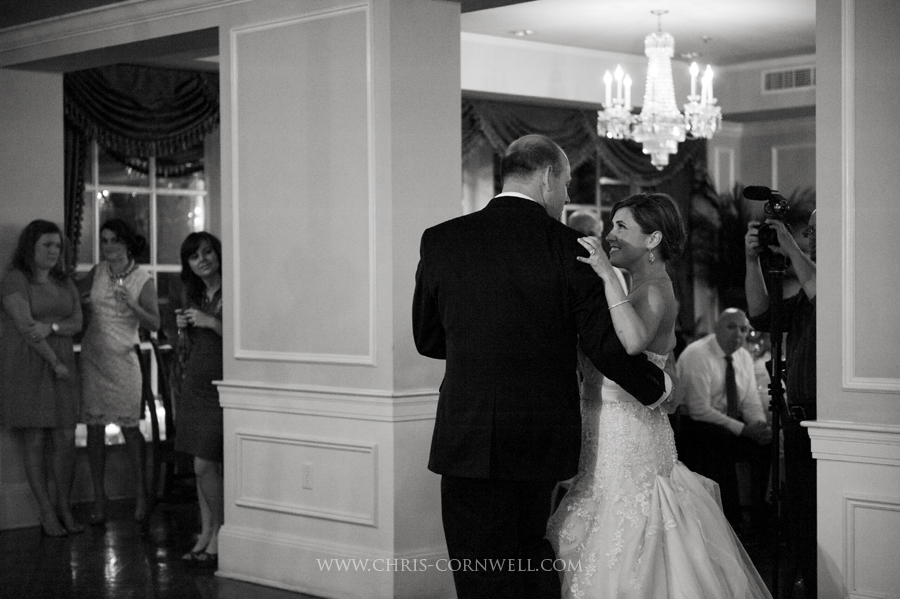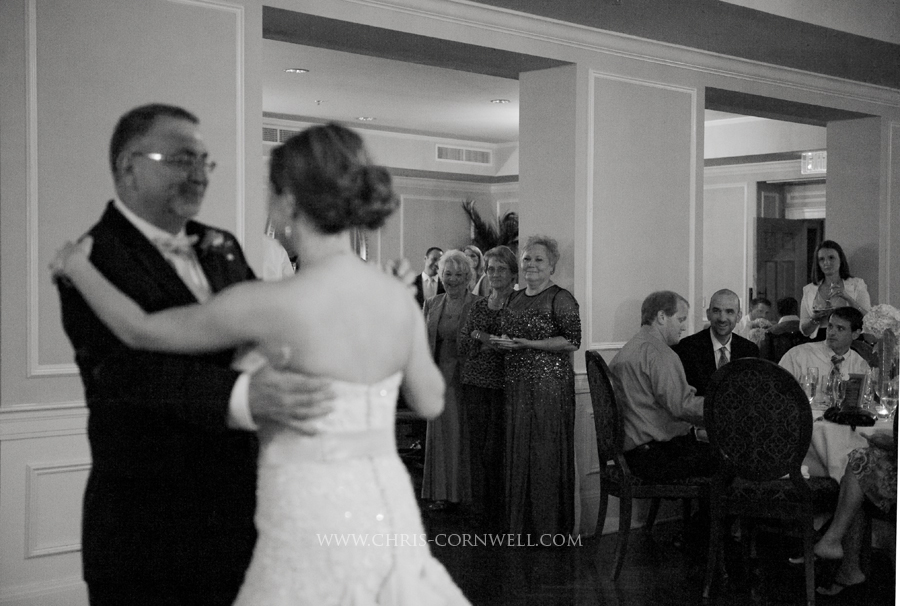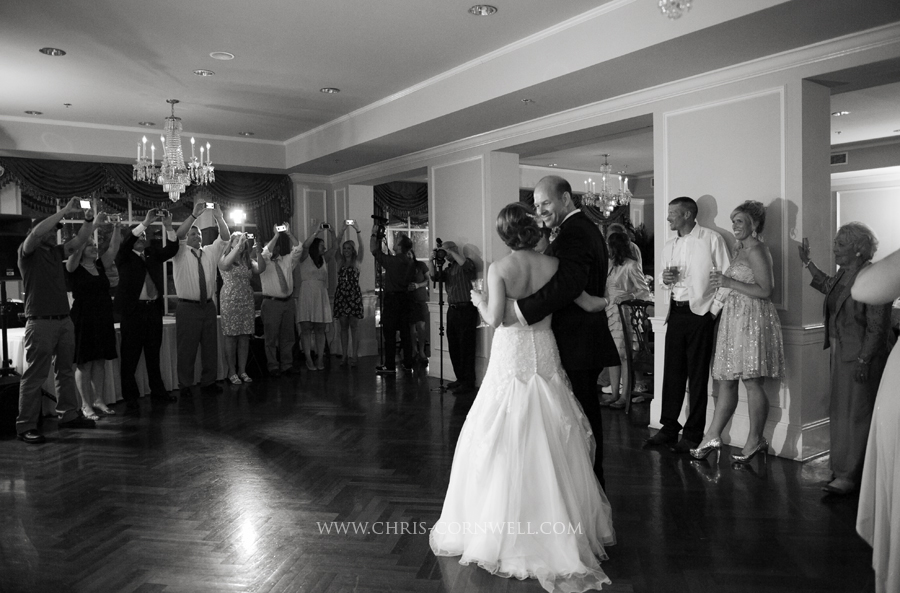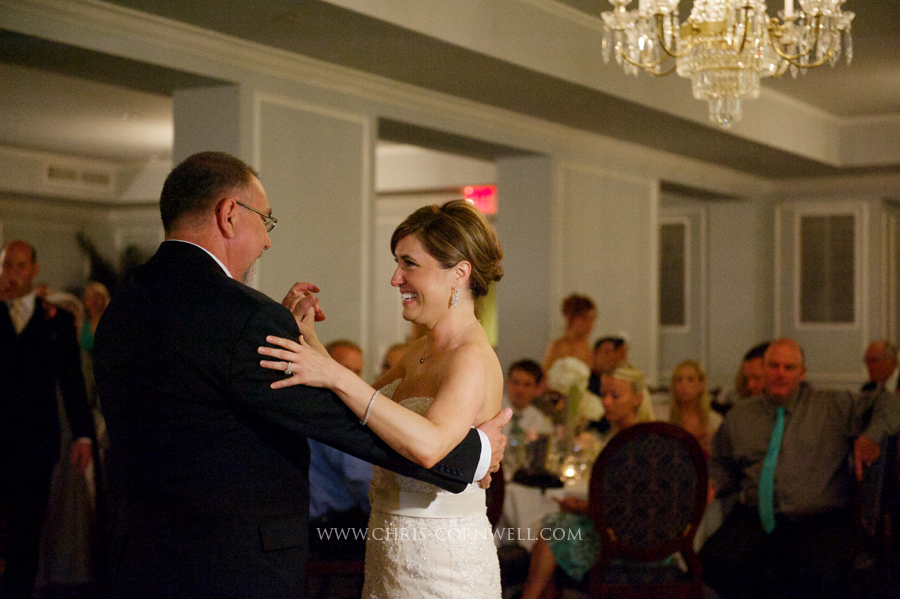 What the guests will do, for a kiss…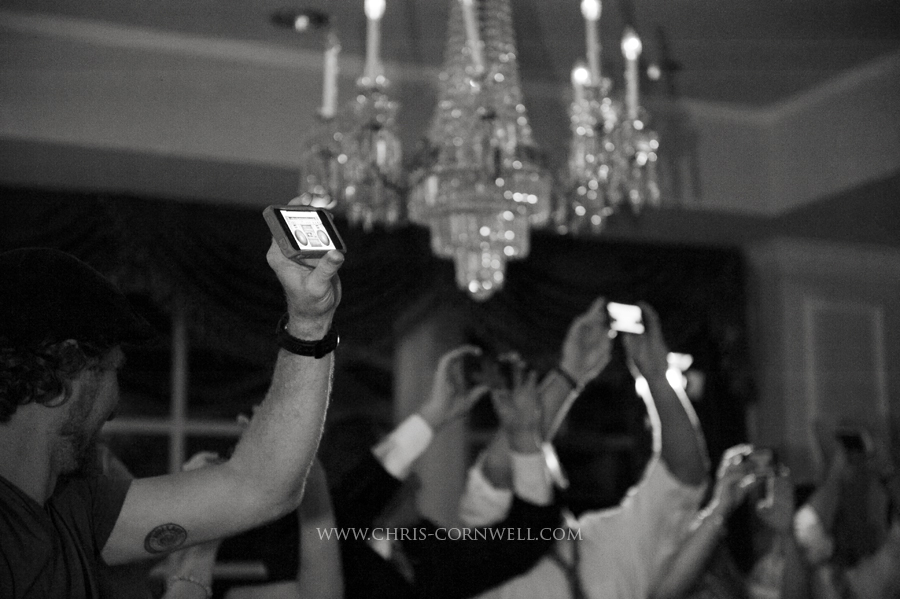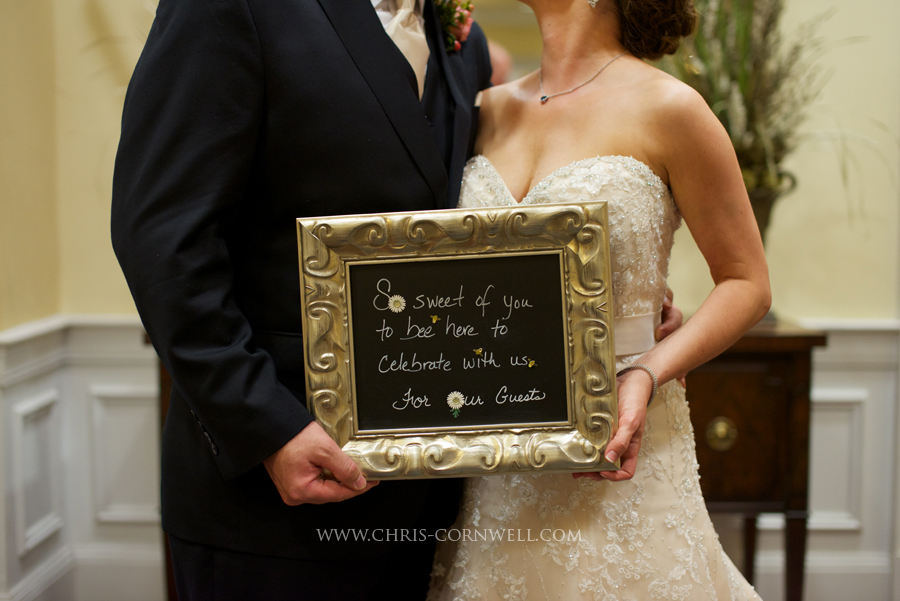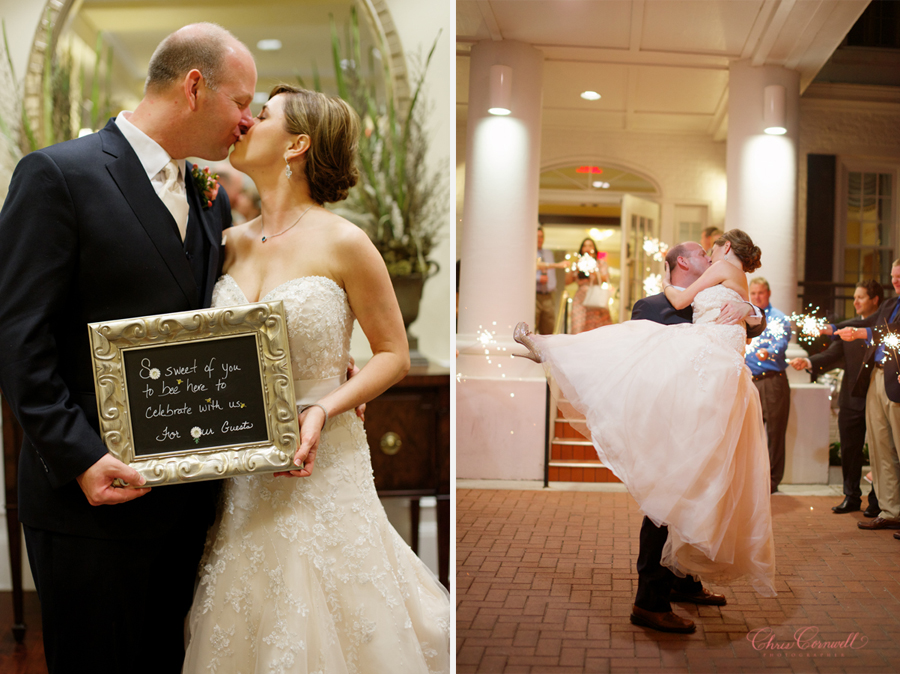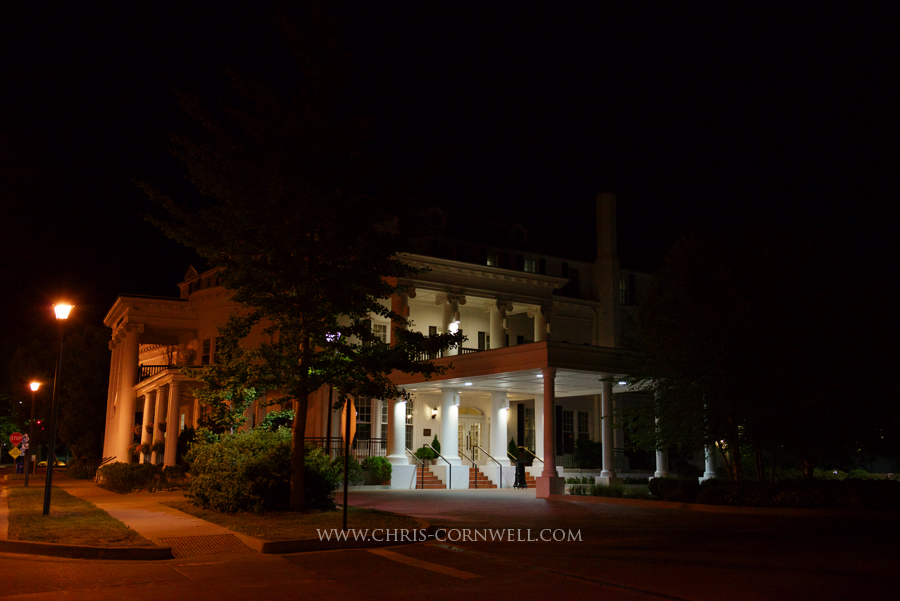 A nice ending to their wedding day/ night… their 'sweet home alabama'.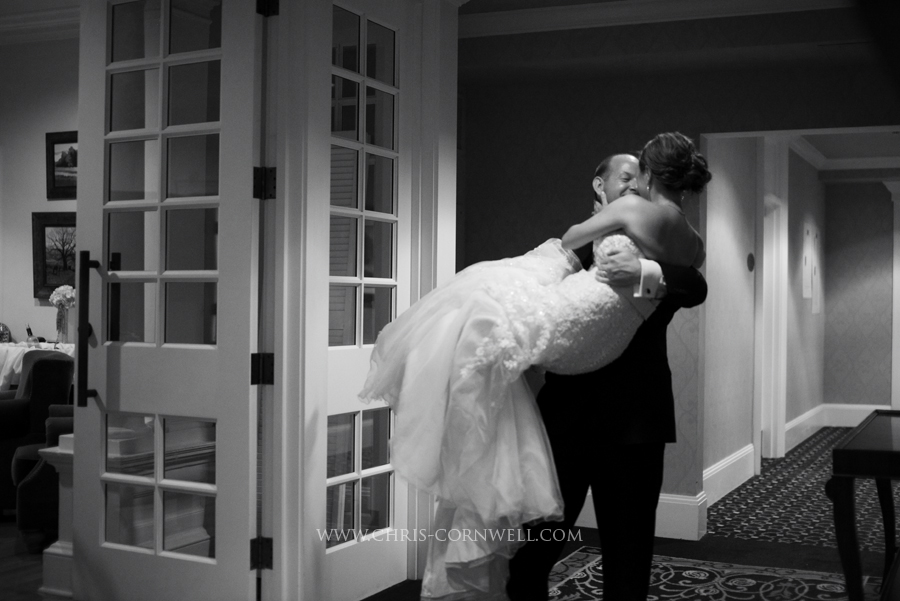 Enjoying the sights and scents for a few more hours… Fine Flowers- Events outdid themselves again!!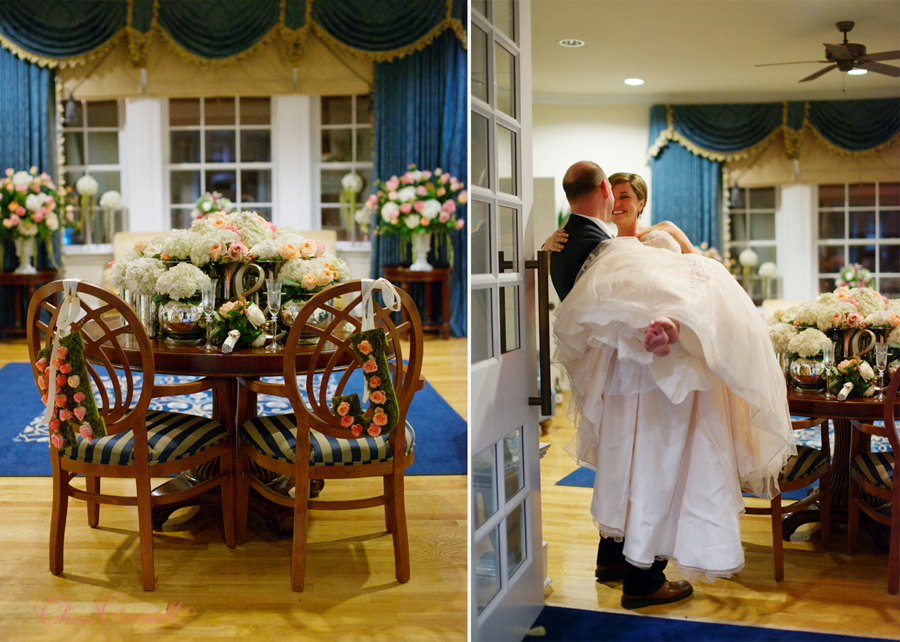 To view the rest of the HIGHLIGHTS, please click HERE : ) and enjoy!
Melissa & Joe: Oh where do I start?! THANK YOU from the bottom of our hearts for this honor. For allowing us to do our 'thing' and for making the day so personal and memorable … for us and everyone in attendance. Nothing like it! (big smile)
*   CREDITS   *
 Wedding dress: Mori Lee by Madeline Gardner, Bridal & Formal, Cincinnati OH
Groom's suit: Jos A Bank, Lexington KY
Suits, ties, Best Man, Man of Honor, Father(s): Jos A Bank, Lexington KY
Personalized hankies: Benign Objects, www.benignobjects.com
Mother of Bride hanky: Made by Deborah Morton 502-648-7545
MOB Dress: Adrianna Papell, Nordstrom
Bride's ring: Christopher Designs, Rivard Fine Jewelry, Tates Creek Center, Lexington Ky
Groom's ring: Artcarved, Rivard Fine Jewelry, Tates Creek Center, Lexington Ky
Other Jewelry: Cameo on Bride's bouquet- family heirloom from Great Grandmother Clausing
Hair comb: David's Bridal
Hair accessories: Wendy's bridal
Bride's Shoes: Enzo Angiolini, Nordstrom
Bride's Veil: Wendy's bridal
Bridemaids desses: Nordstrom. Designer: Hailey by Adrianna Papell
Bridemaids shoes: Marshall & Kohls
Bride's Necklace: Tacori
Hair stylist for the bride: Hannah McFarland of Younique Hair Salon, Berea KY 859-582-4225
Hair stylist for the bridesmaids: Amy Jewell of Hair Gallery, Grove City, OH 614-03-1661
Makeup Artist: Jemma Domenica, 760-220-0435
Car: 1965 Shelby cobra 427 SC Factory Five replica. Owner: Clay Taylor
Vocalists: A Thousand Years performed by Linzy Smith (cousin of the bride)
Marry Me performed by Susan Hill & Randy Martin
Pastor: Dr. Adam Dooley, Mobile, Alabama
Harpist: Sally Kelton 859-879-0541 harpingsally@gmail.com
Wedding Invitations: Melissa Haines, Affordable Invitations & Announcements, 859-519-7278 www.affordableinvitations.com
Caroling of the bells by Javier Clavere, Music Director of Berea College
Reception, Catering & Bridal Suite: Historic Boone Tavern, Berea, KY
Cake: Martine's Pastries, www.martinespastries.com (859) 231-9110
Ceremony venue: Danforth Chapel, Berea College, Ky
Wood sign 'wedding': Made by Joe (Groom) and painted by Nevalee, Bride's Mother.
Mr & Mrs Forks: Gift by groom's sister, Tera (Best Woman) Etsy – Beach House Living
Toasting flutes: Anthropologie.com
Mercury glass votives: Pottery Barn
Guest gift bag: Chocolates from Old Kentucky Home
FIRST DANCE: Arthur Murray Dance Studio, Lexington, Ky (Choreographer: Bridget Carreiro)
Photographer Assistant: Cat Cornwell
Thank you so much for stopping by. Be sure to leave some LOVE for the newlyweds : )
FEATURED:
Kentucky Bride Magazine (SUMMER/ FALL 2014 Issue) Get your issue below!!
Thank you KBM for this honor : )
{ xo }