They were a few miles apart during the morning of the wedding day. But they were close at heart. They had anticipated this day for months and finally it's here. Yes, Casey was anxious about how the day was going to turn out. Well,weather was on everybody's mind. The forecast called for 60% chance of rain and for a wedding (of any kind) it's not welcomed. I wish all our prayers were answered but it DID rain. Thankfully, not for long. The sun shined and the heat was on.
Casey's dress was devine. Simple but elegant. See her exclusive Bridal shoot HERE if you've missed it.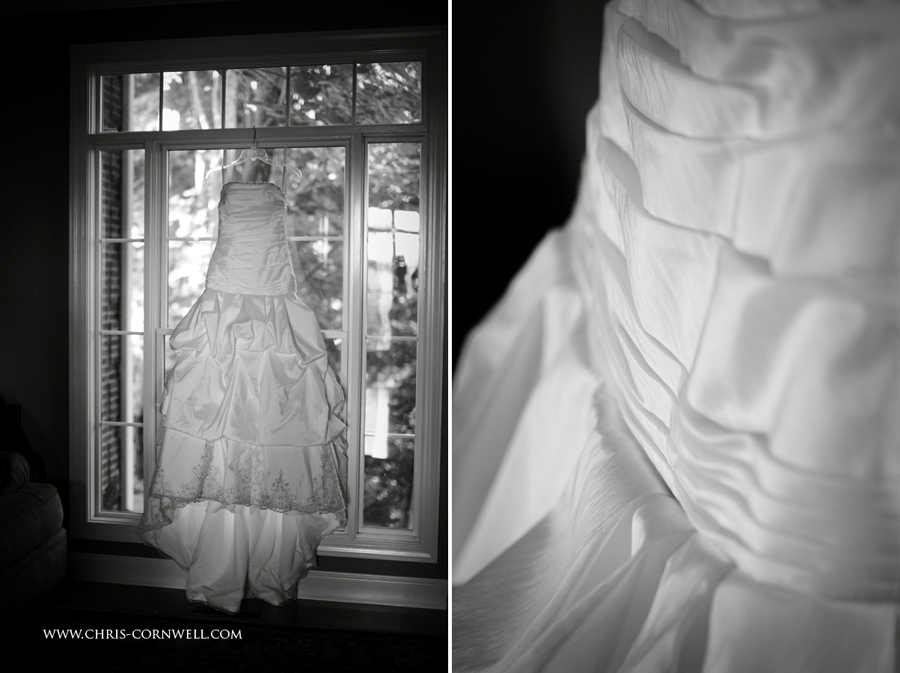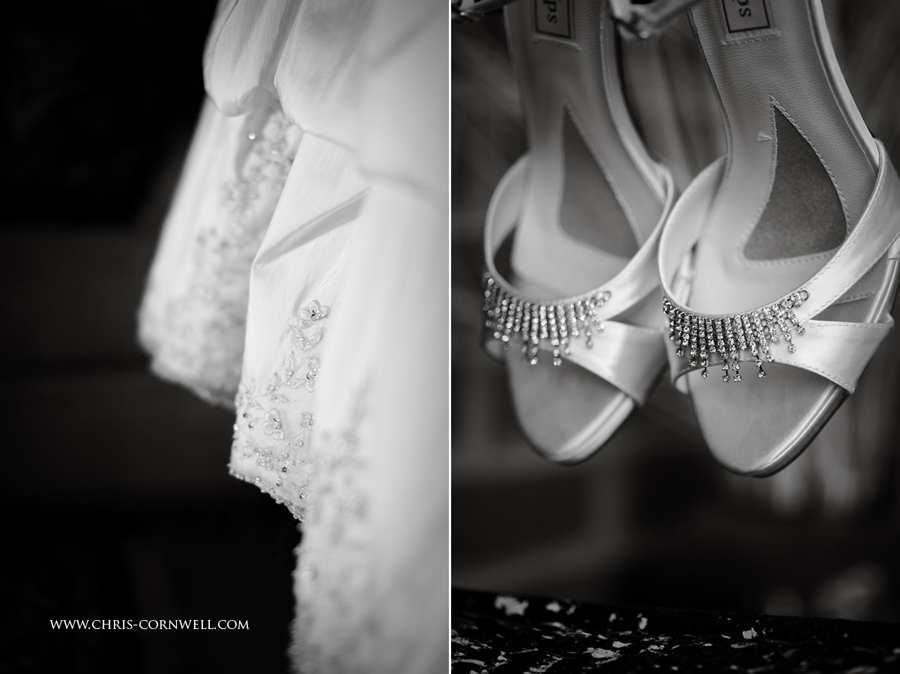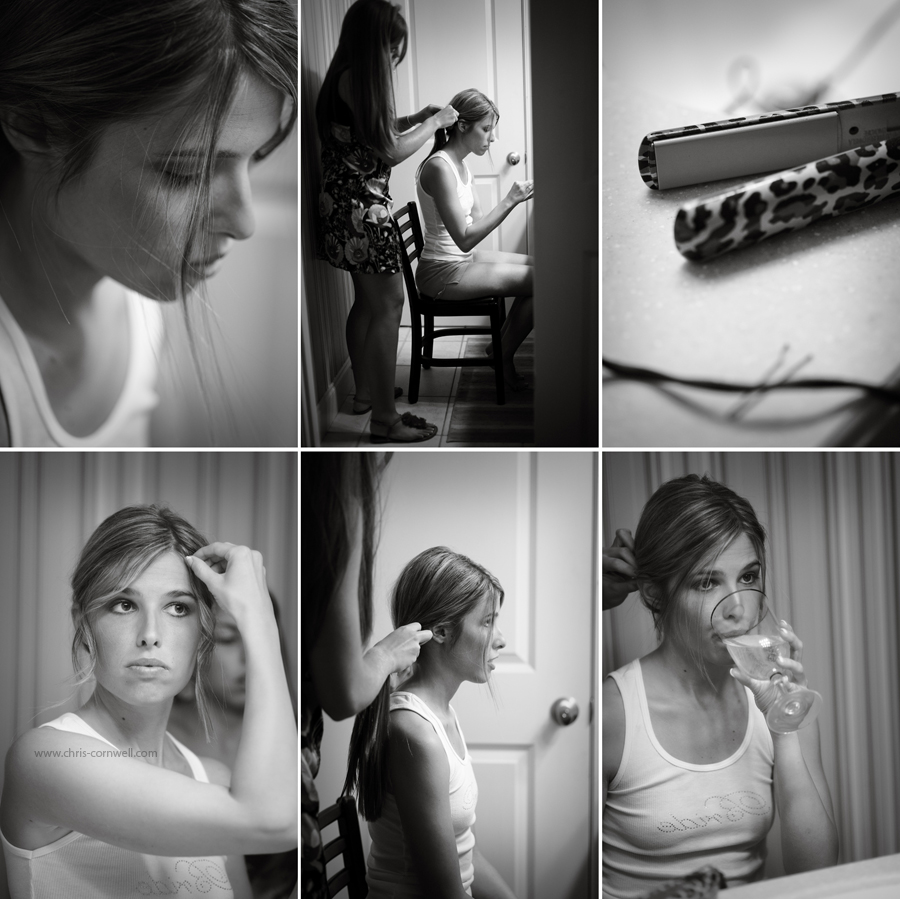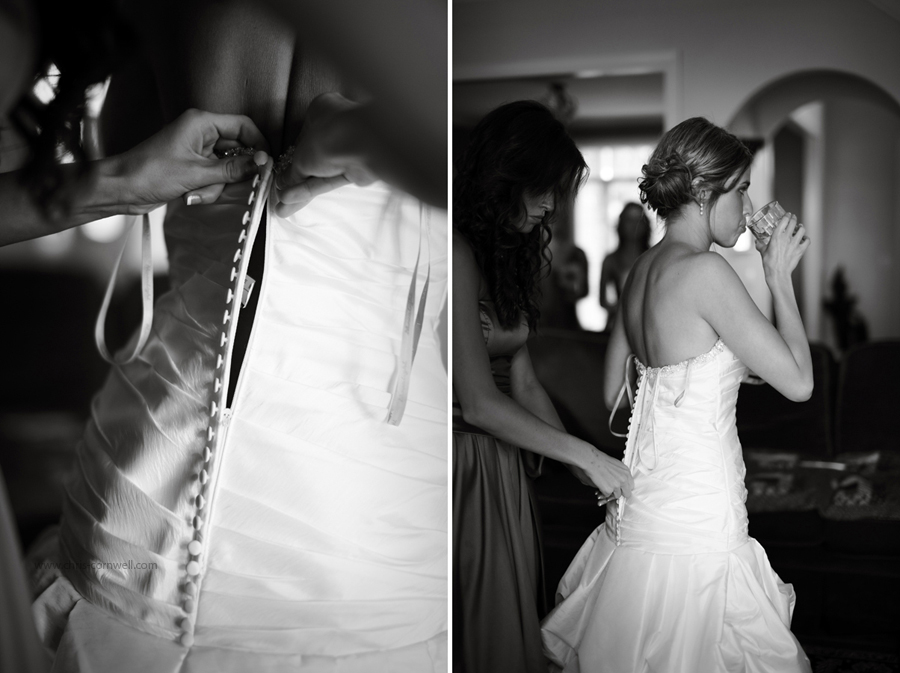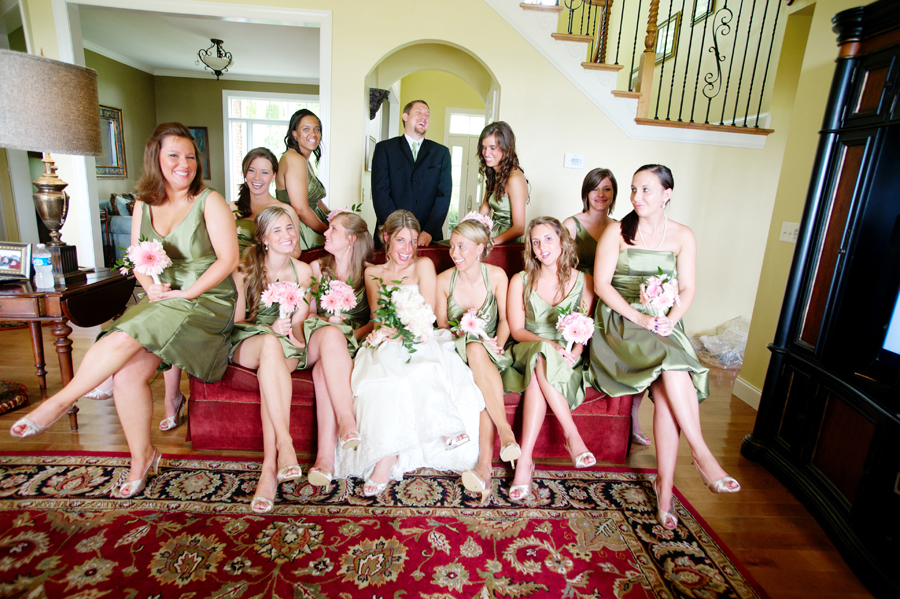 Casey has her Man of Honor Hank on her side. He was the lucky one in the house for a few hours- surrounded by beautiful girls. Here he's being a good helper.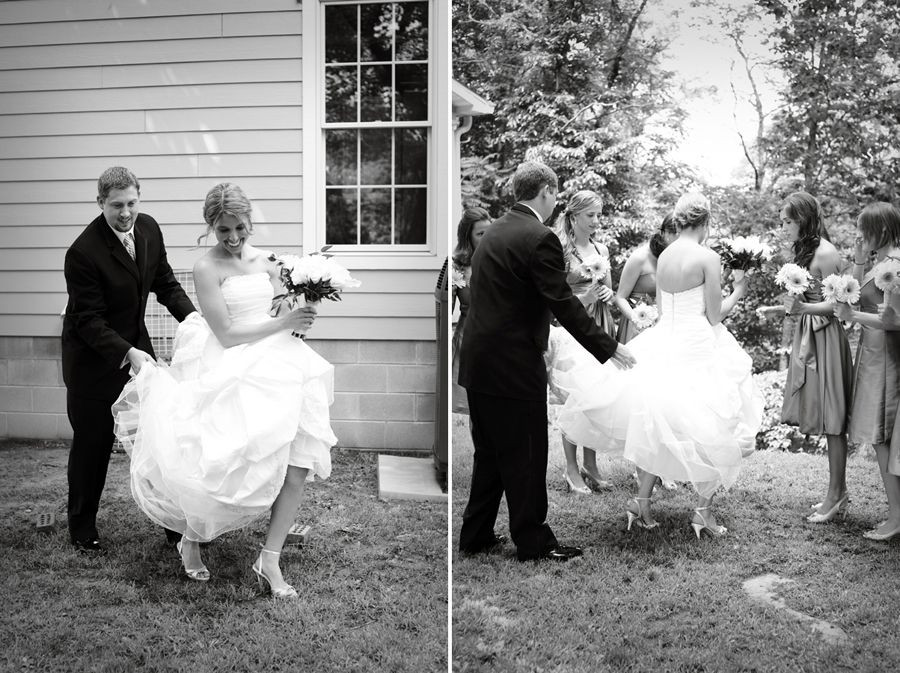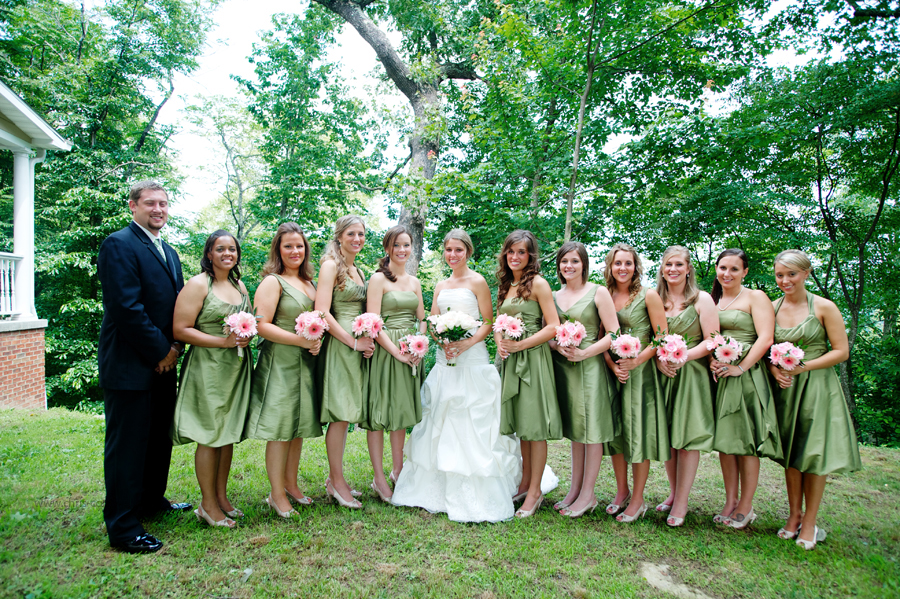 The bridesmaids wore olive green short dresses in three different styles and paired them with Sam & Libby champagne slingback heels. Just gorgeous!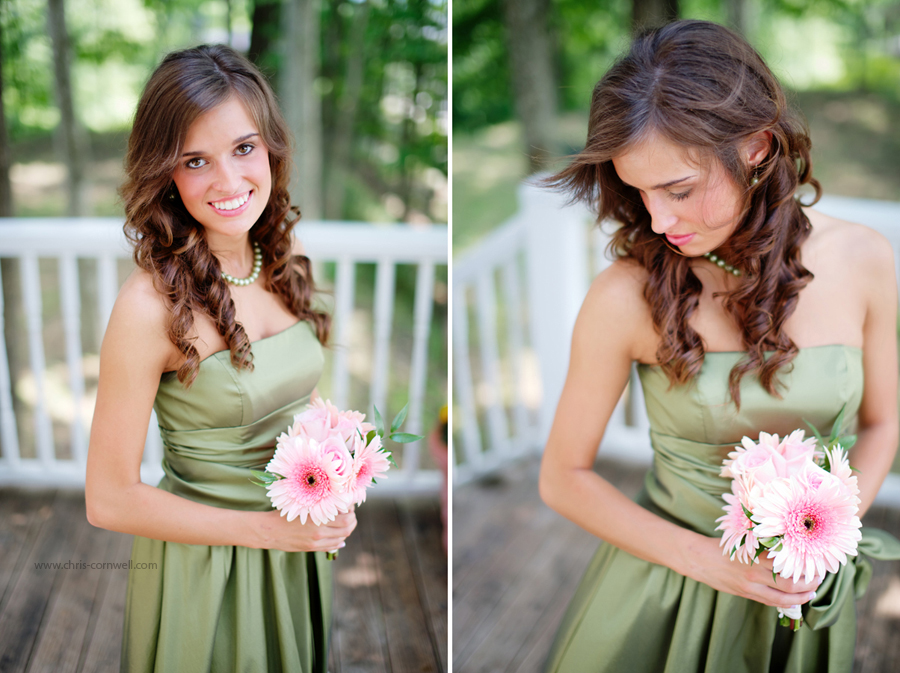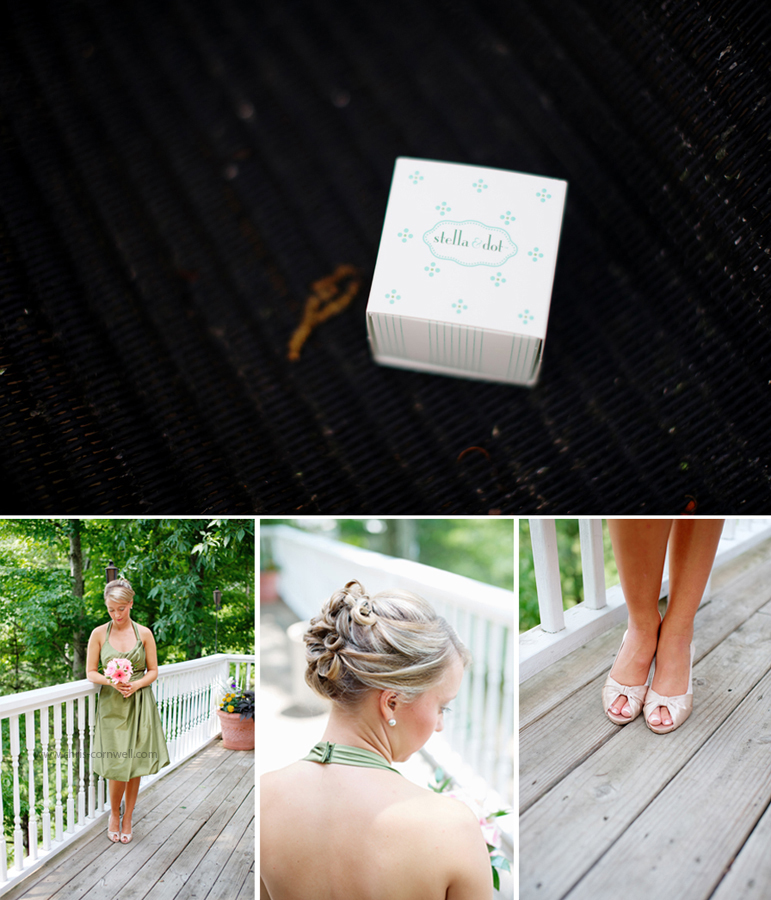 While the girls were getting ready, Josh and his 'party' were chilling in their super sharp suits by Genos Formal Wear.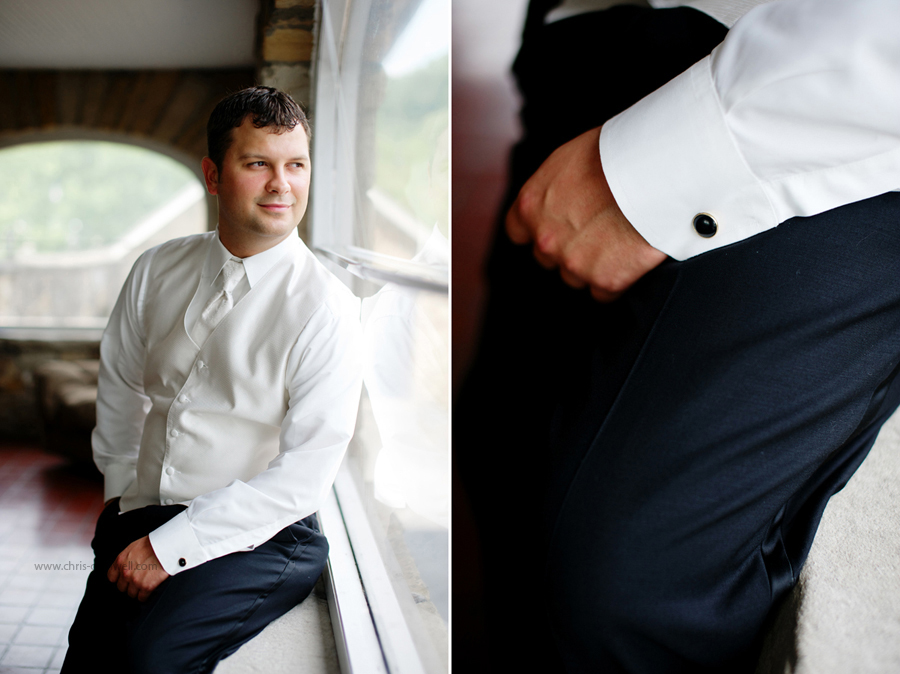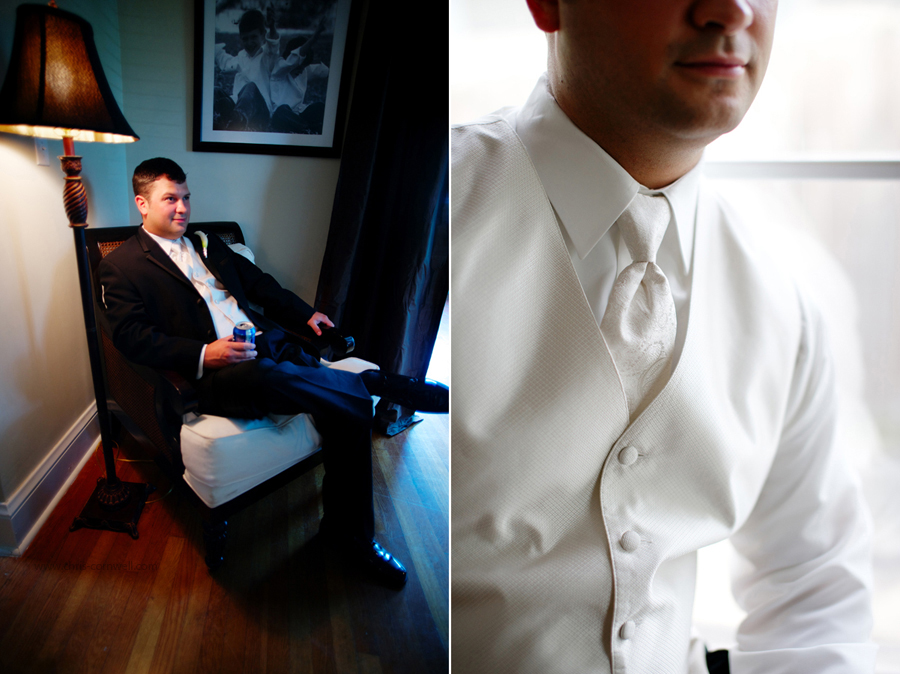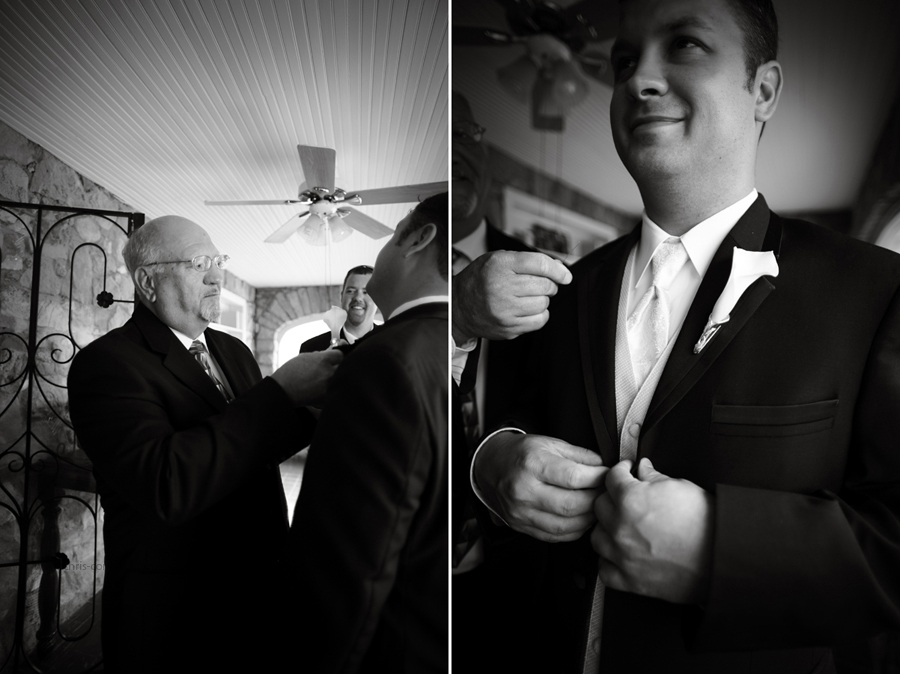 Result >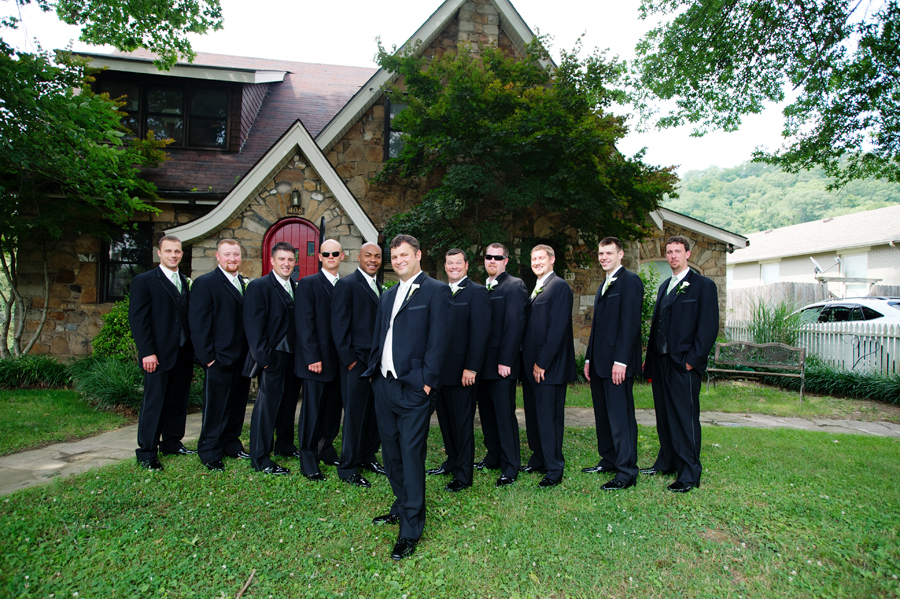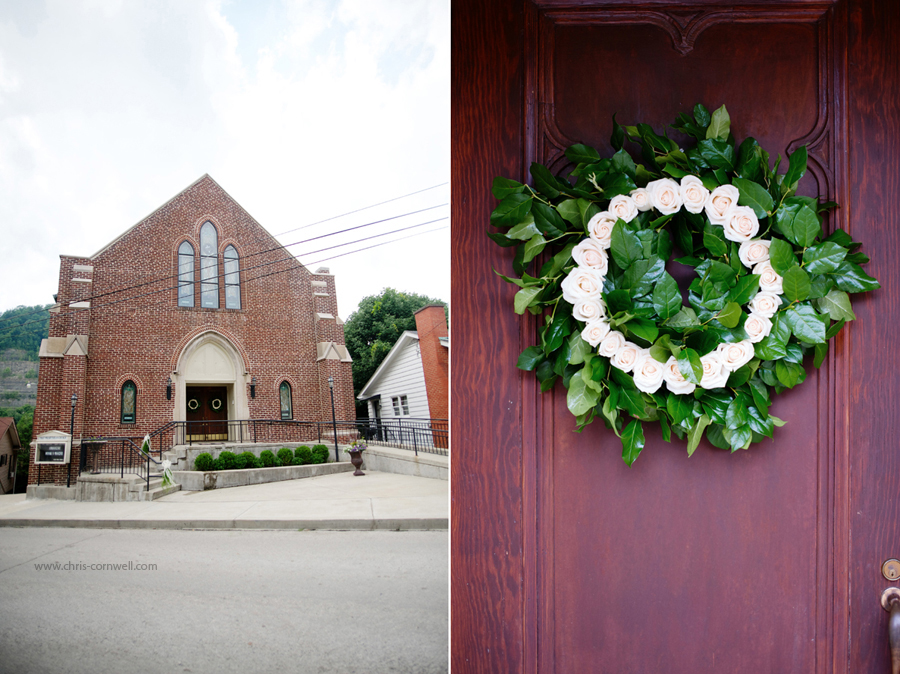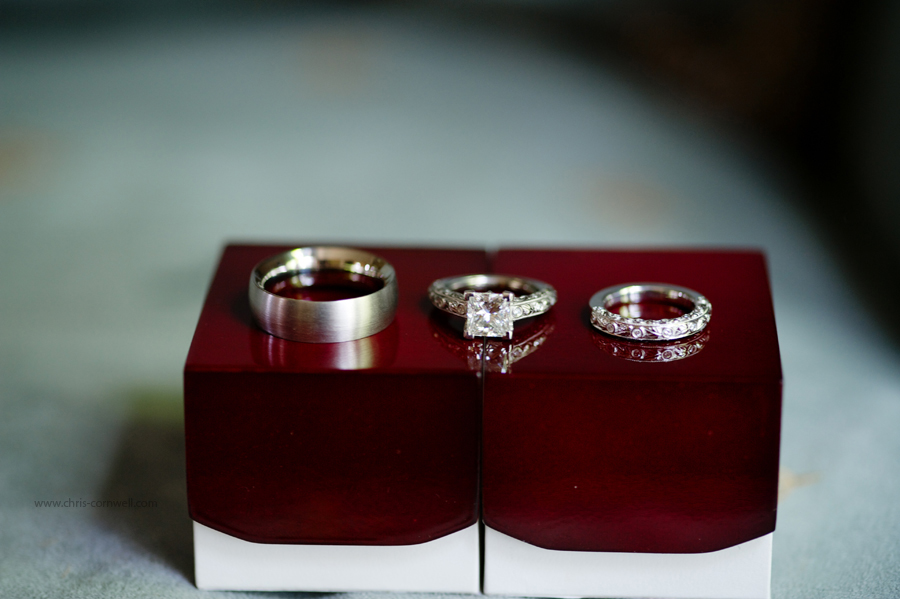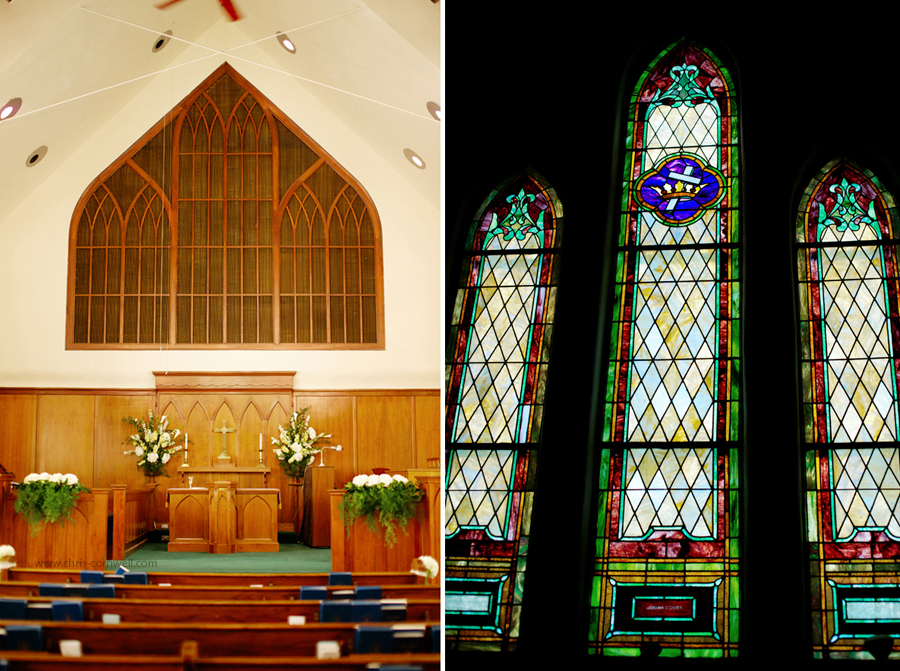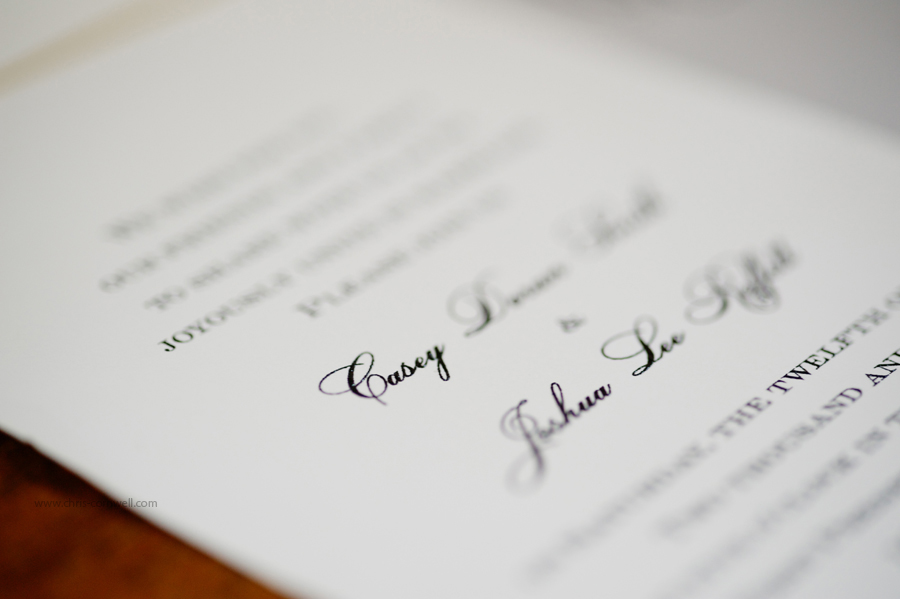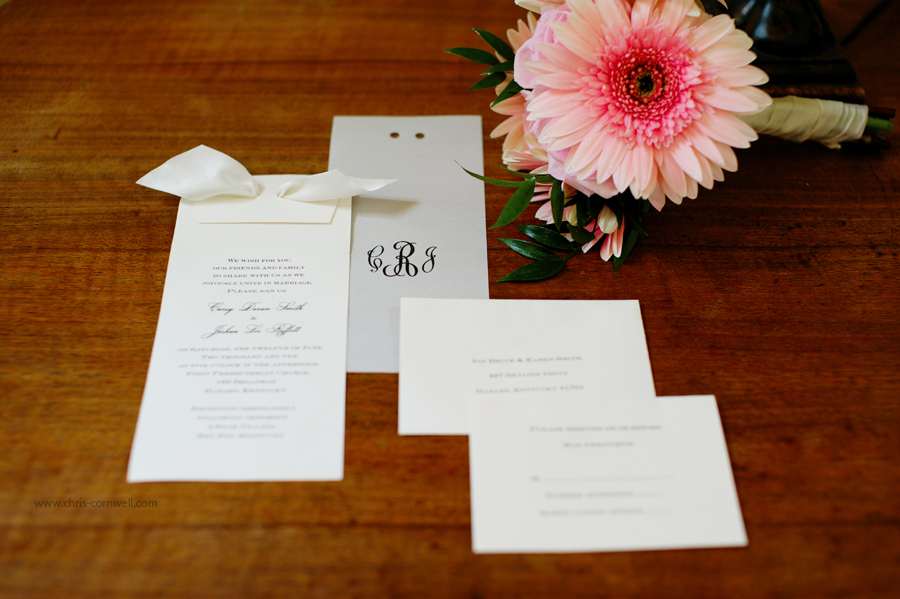 Beautiful floral design by Doug Smith of Lexington, KY.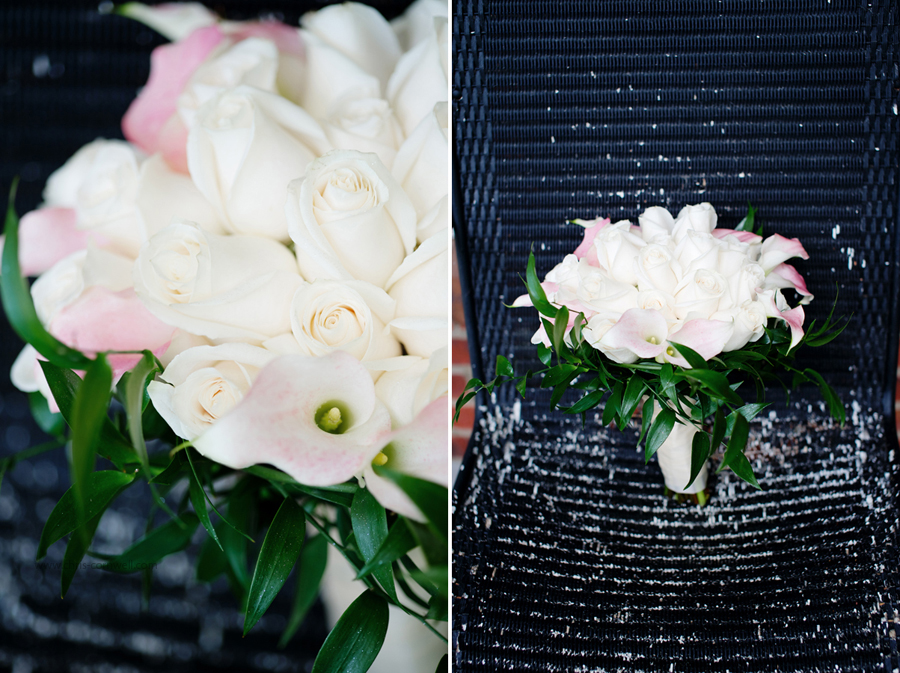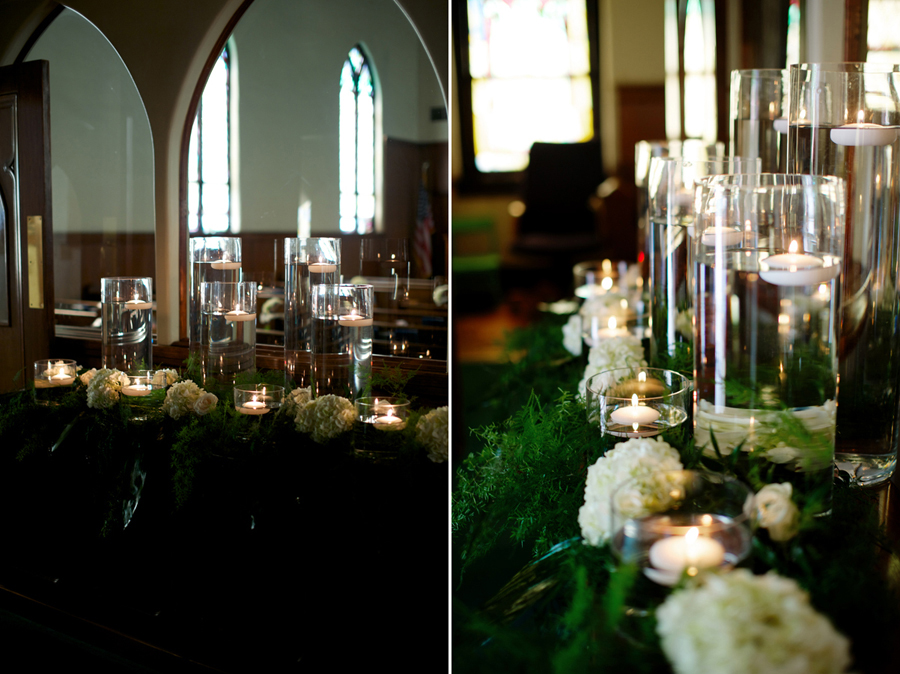 There's nothing wrong with this lineup. Crystal the Woman of Honor is Josh's girl best friend growing up. Naturally she's on his 'side'.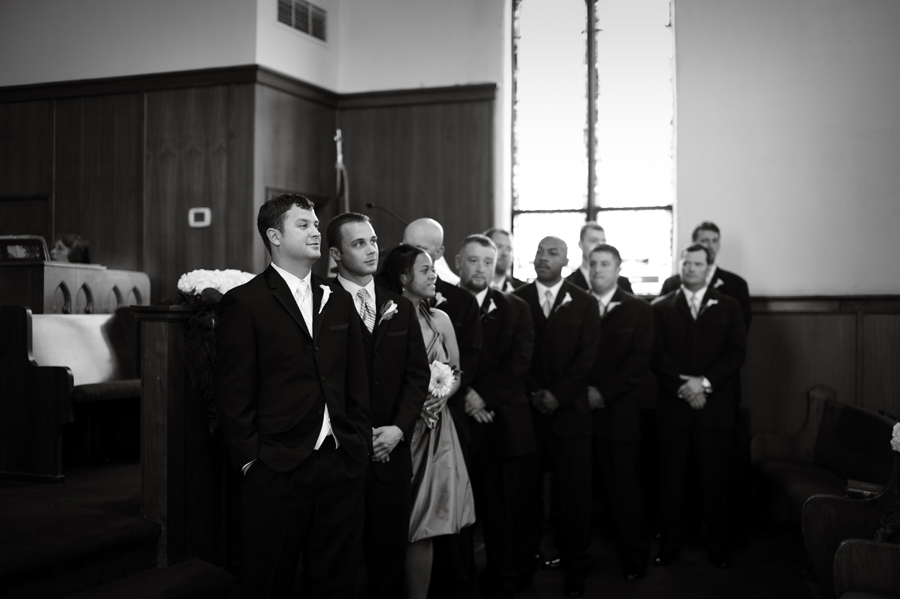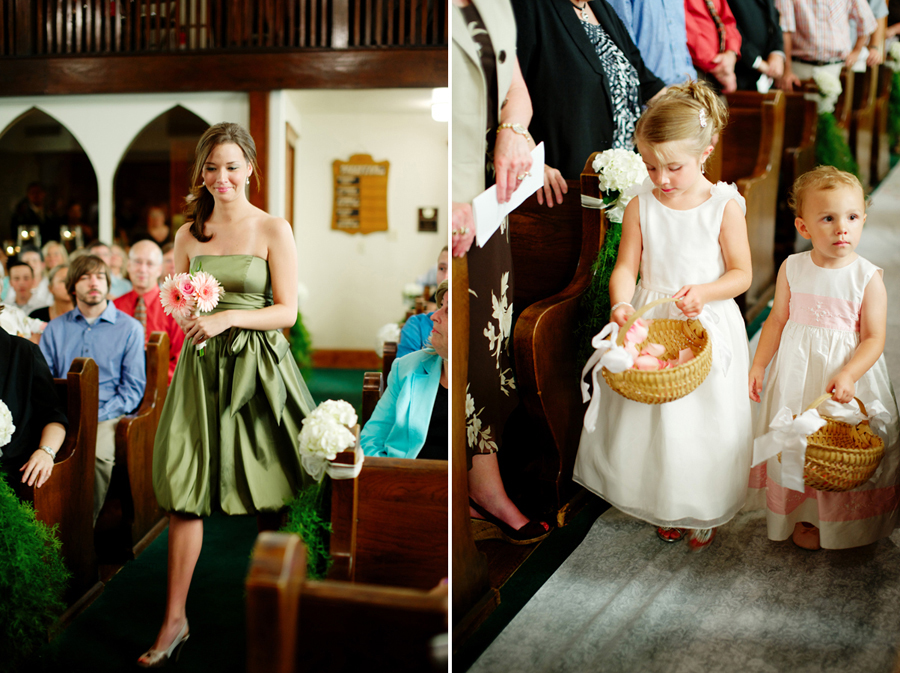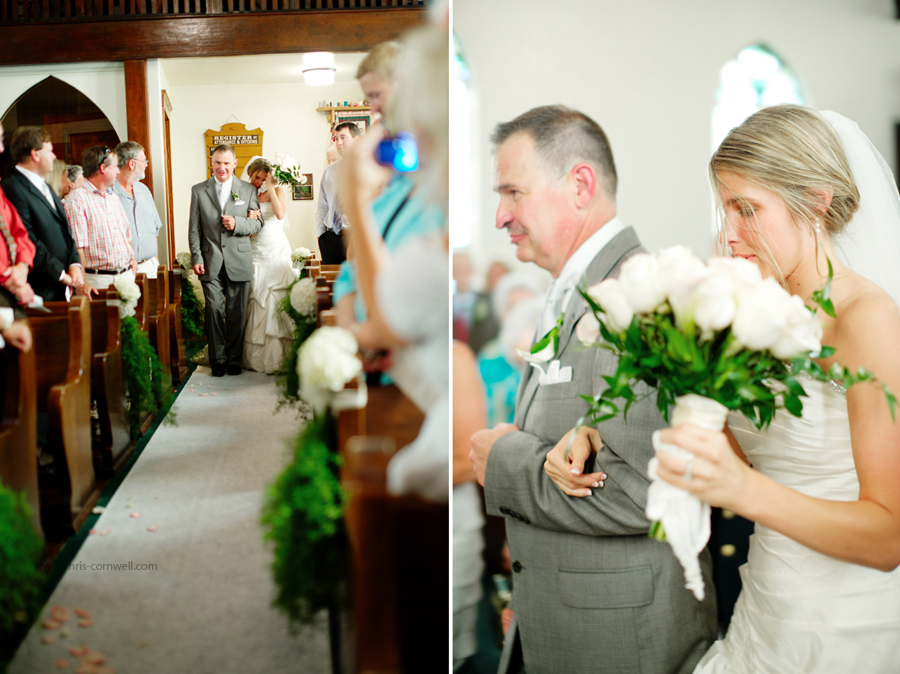 Josh had his eyes on no one except Casey.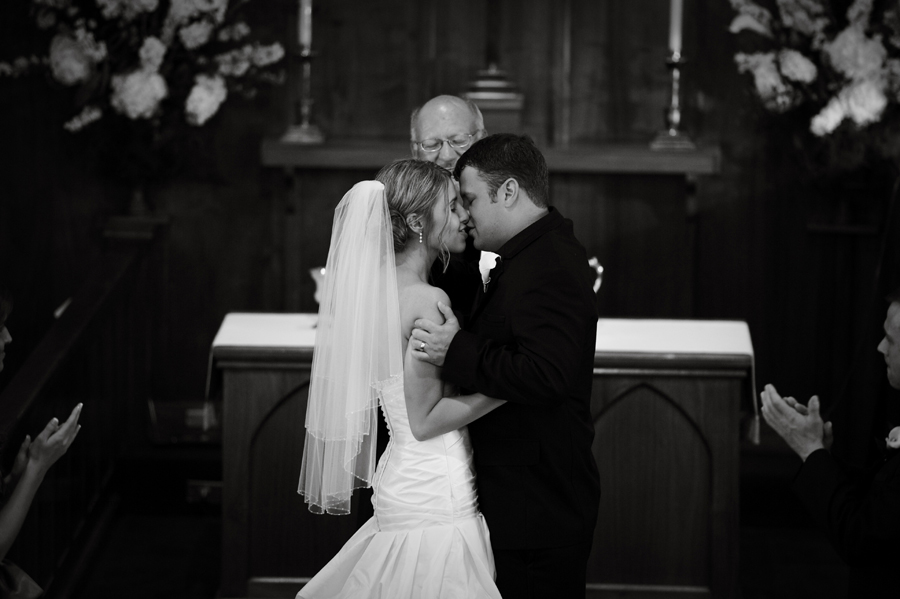 A quiet moment just after the I DOs as husband and wife.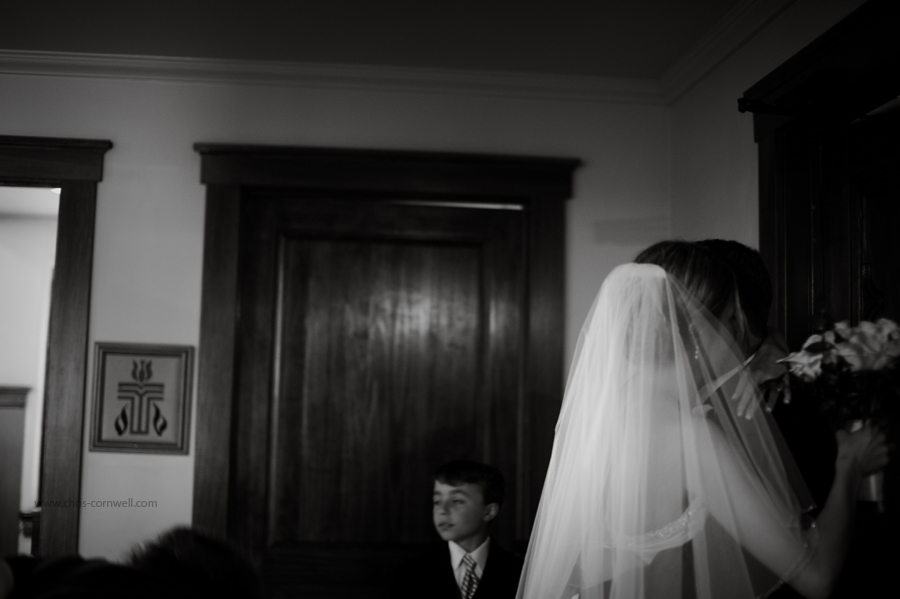 Mean while, at the reception site (Red Fox, KY) I had a great time capturing all the pretty details – just before the guests arrived.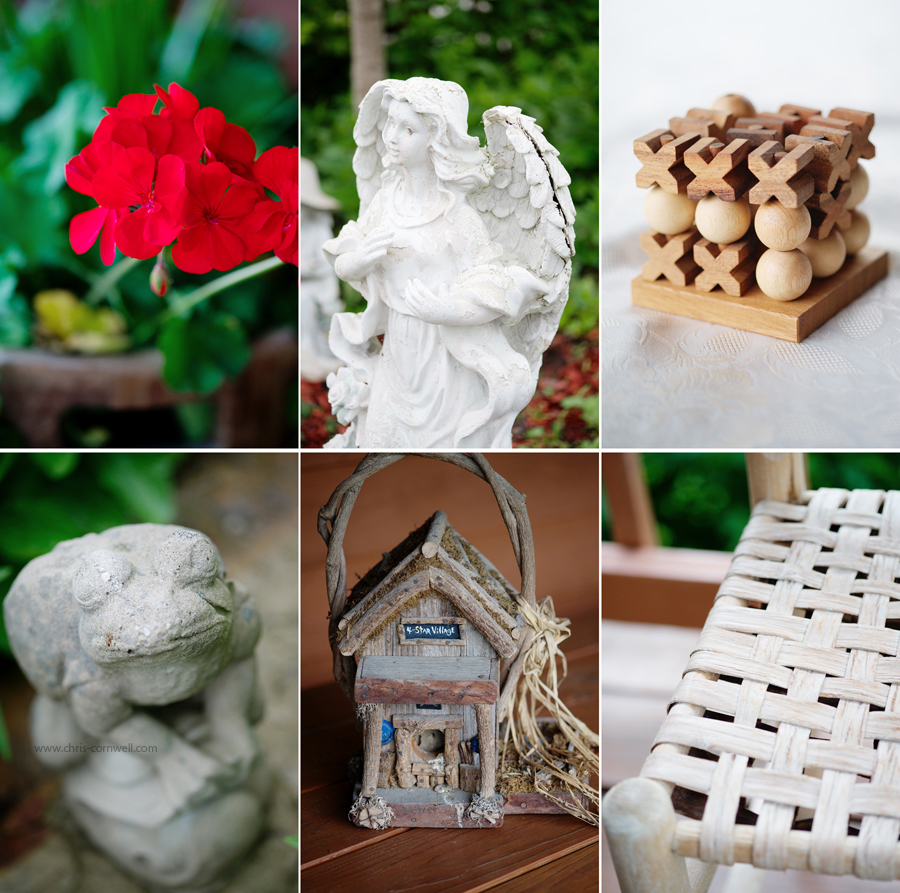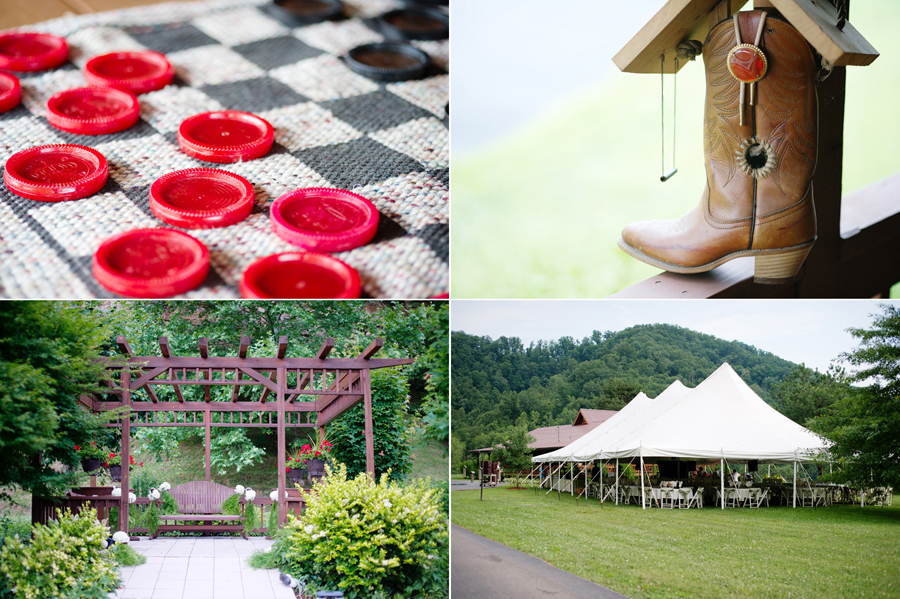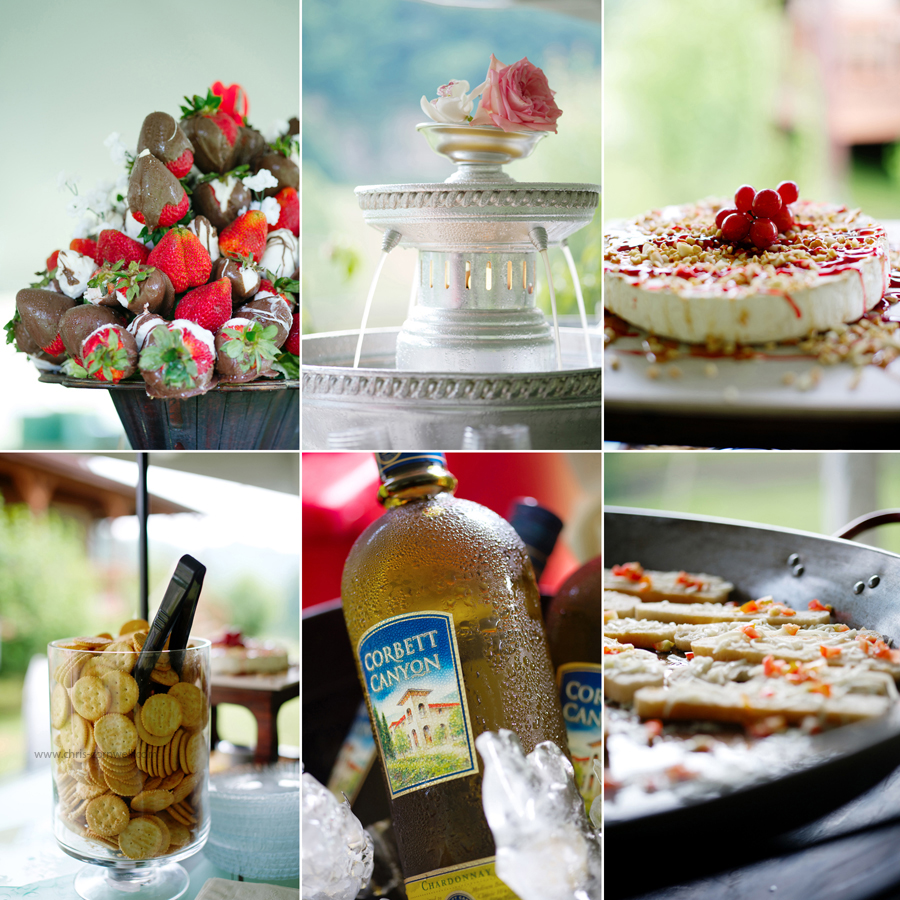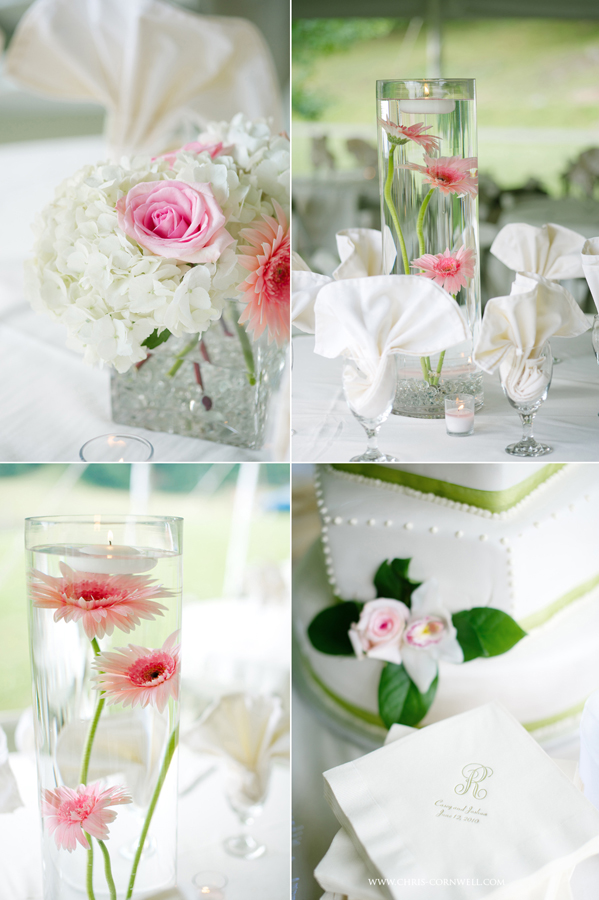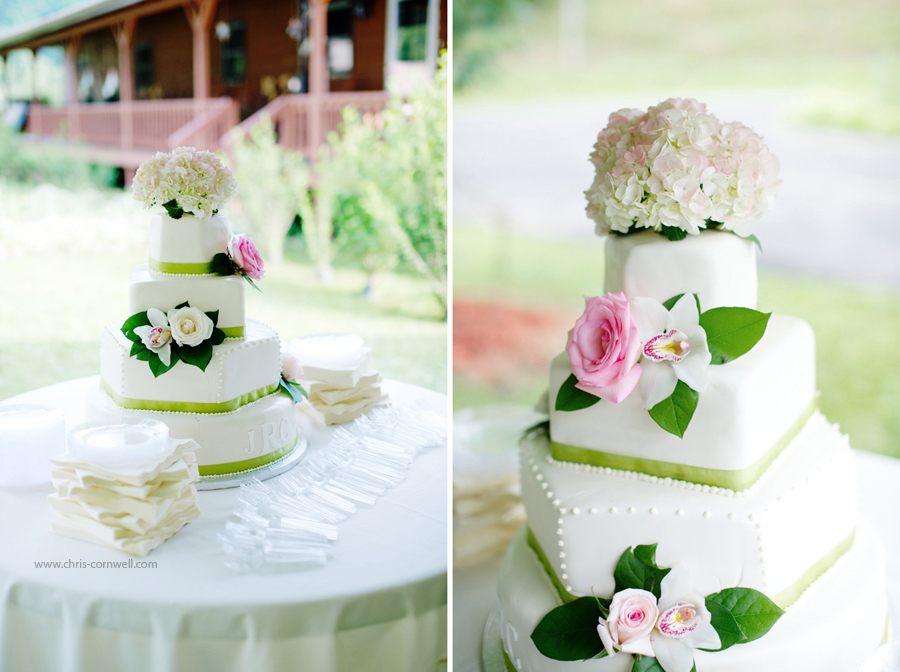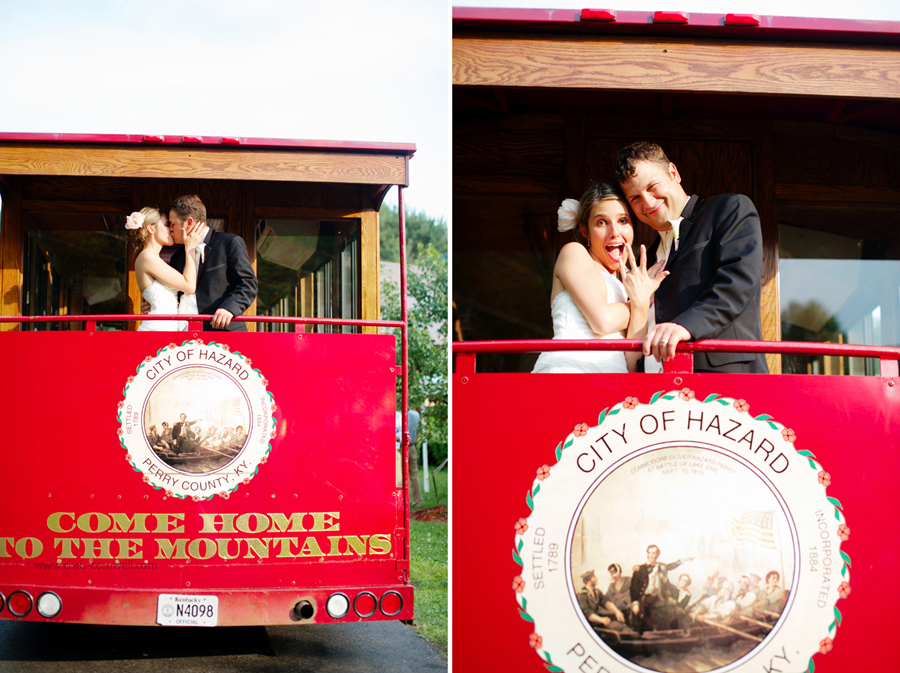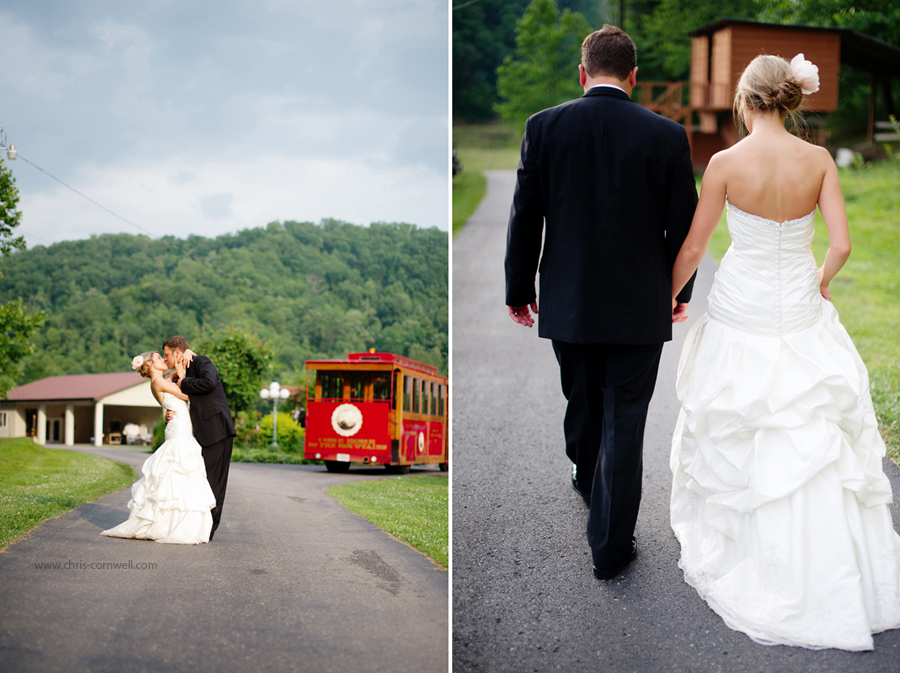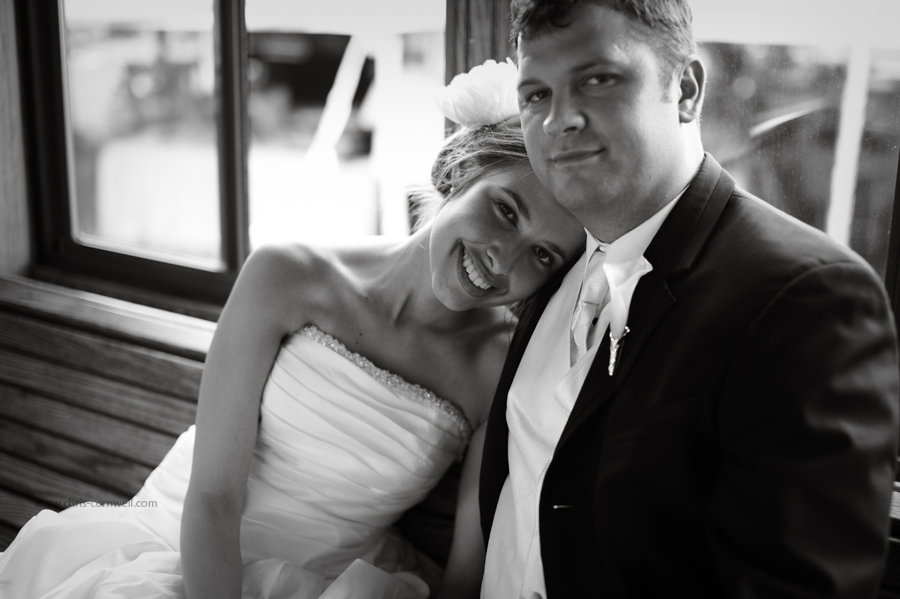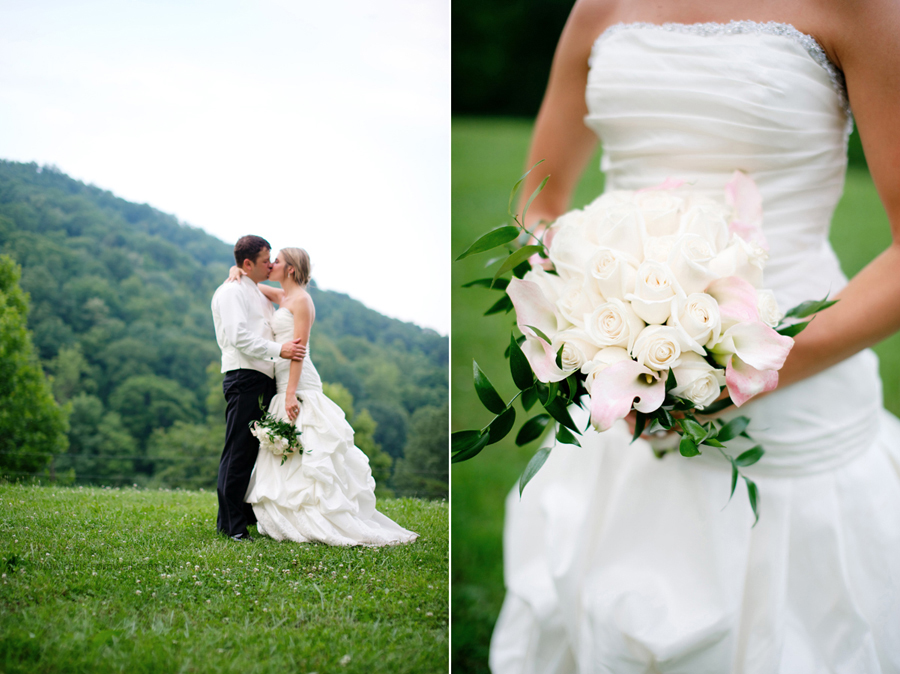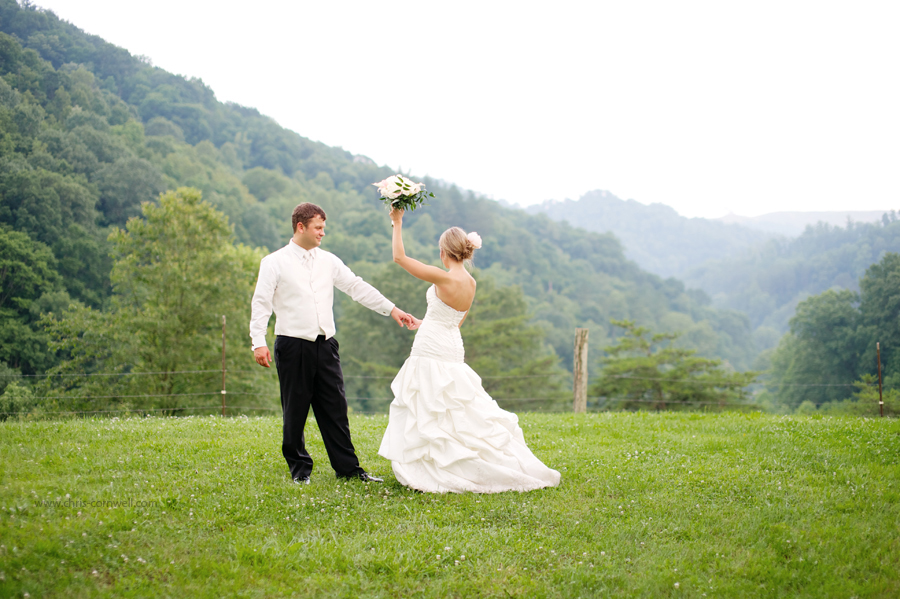 Breathtaking views at the 4 Star Catering property at Red Fox, Kentucky.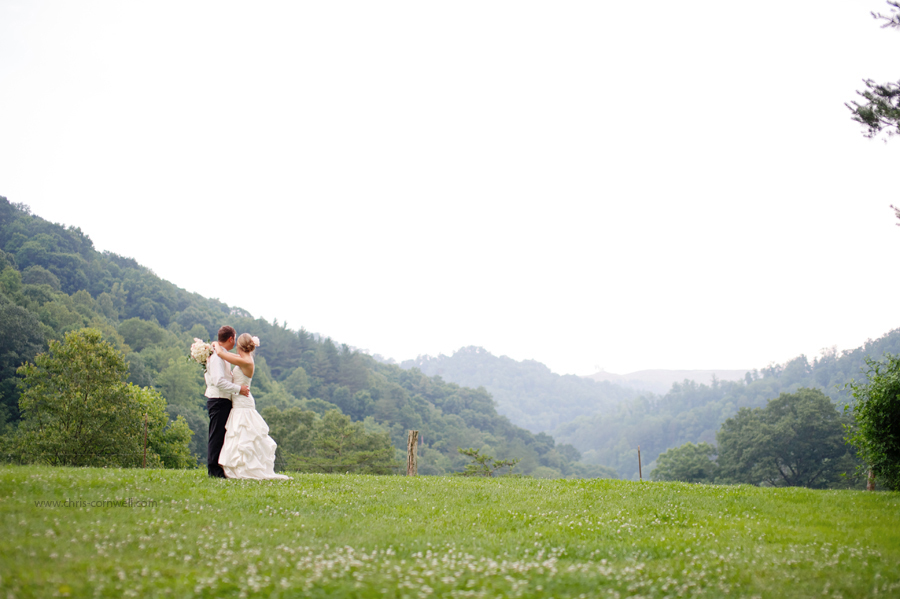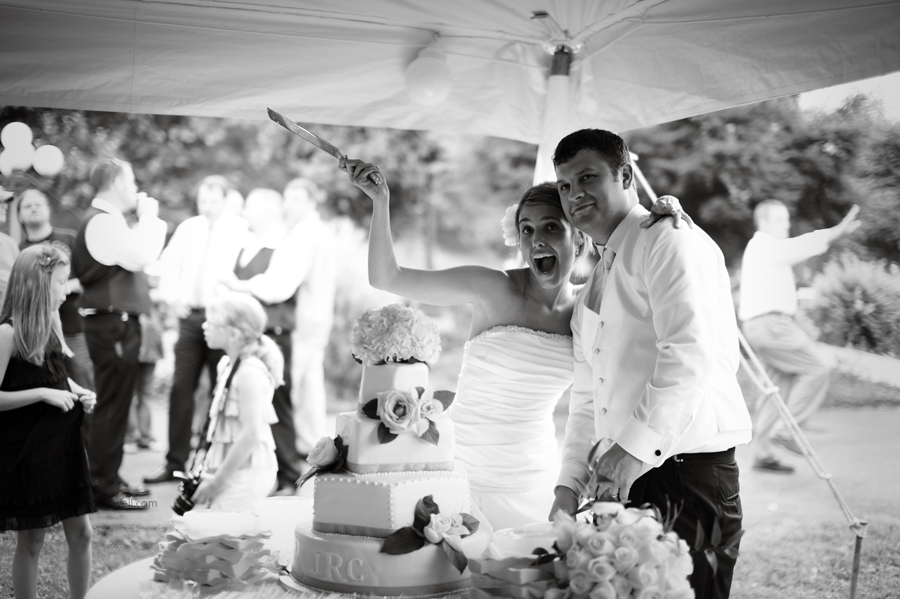 Josh's best man Dustin had quite a few words to say. He confirmed for Josh that Casey felt the same way. Yes, she REALLY love him!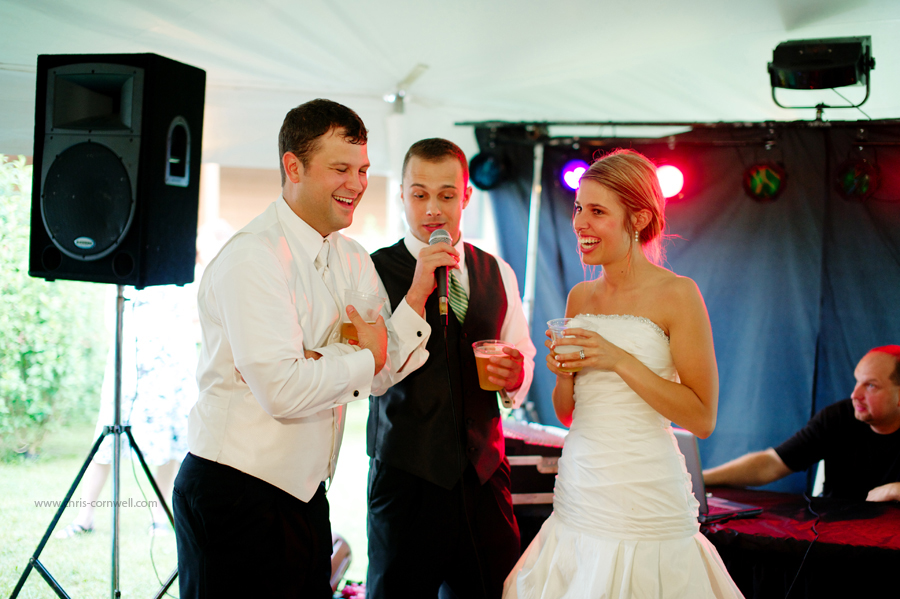 We could all watch Casey and Josh dance all night. They can be romantic and playful at the same time. No doubt they are crazy for each other.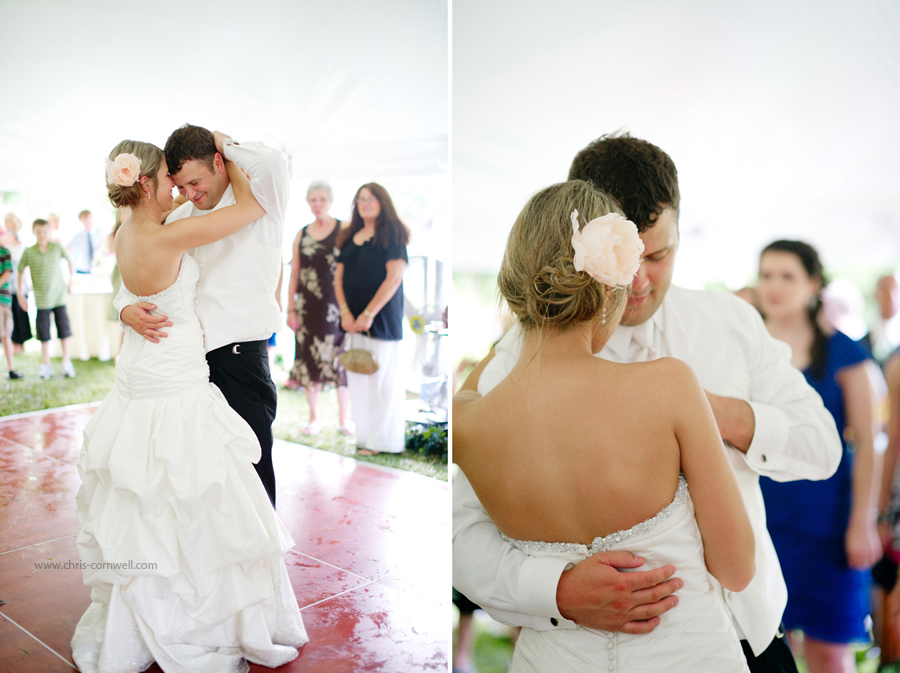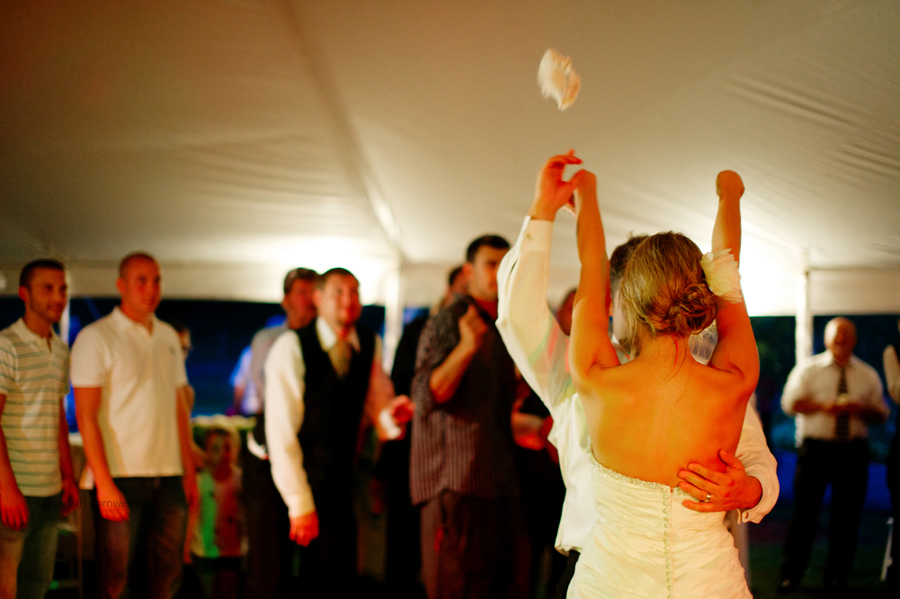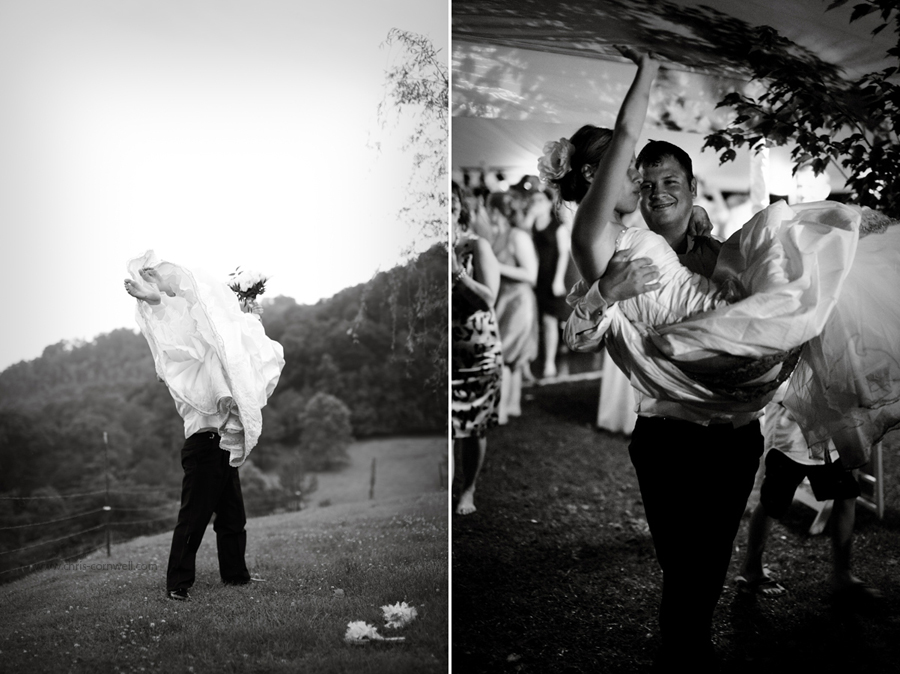 What a wedding it was! Casey and Josh wanted a PARTY and they PARTIED the night away. The dance floor was crowded and EVERYONE had an awesome time. But, in the end Josh and Casey couldn't for their honeymoon- in Turtle Island, Fiji. I'm sure it is beyond words and I wish them the very most beautiful life together. Thank you both for making me look good : ) and for the great honor : )
Special appreciation to:
Wedding Dress: Moonlight, Pretty Impressions, Hazard, KY (606.435.2717)
Bride's Shoes: Touch Ups
Bridesmaid dresses: David's Bridal
Bridesmaid shoes: Sam & Libby
Bride's Hair: Allie Patrick
Tux: Genos Formal Wear, Lexington, KY
Rings: Revard, Lexington, KY
Floral: Doug Smith Designs, Lexington, KY (859-494-2209)
Ceremony: First Presbyterian Church, Jane Rose Britton (Church Coordinator)
Venue & Catering: 4 Star Catering, Red Fox, KY
Cake: Teresa Caudill
Stationery: AdEast (606.439.3865)
Pianist: Letha Patterson
Vocalist/ Guitarist: Luke Davis
Reception Music: Brent Booth
Rentals: R & R Rentals
Transportation: Trolley, City of Hazard
Thanks so much for being here. Click here for their SLIDESHOW.